According to the Coach Foundation, over 70 percent of coaches feel overwhelmed since they're told to do over 100 things to create and grow their business.
But getting coaching clients doesn't have to be confusing.
In this piece, I'll break down practical strategies on how to get coaching clients. Consistently applying only one or two of these tactics for a start can give you active and high-paying clients to grow your coaching business.
So let's dig in!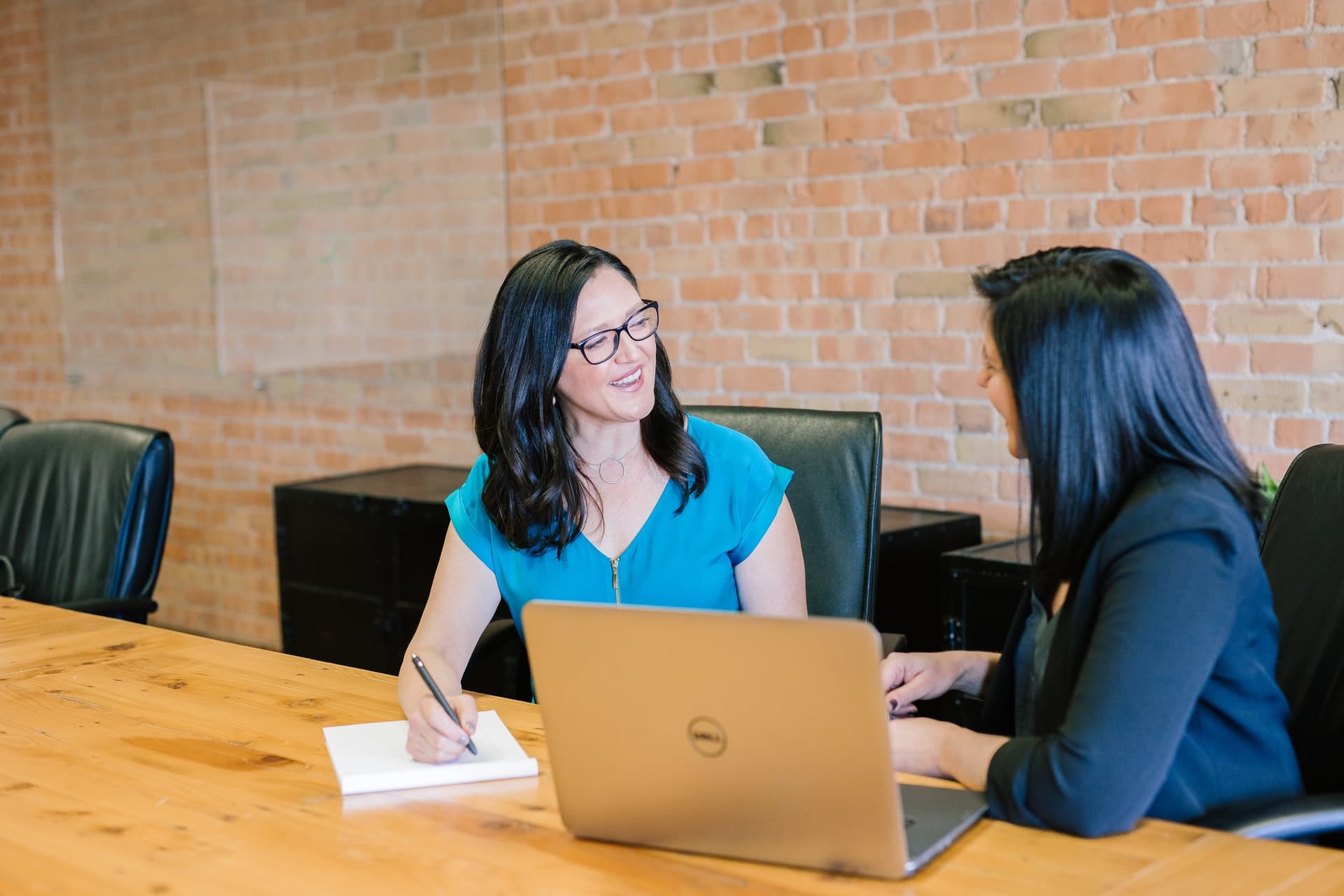 1. Do Free but Smart Coaching
You have the coaching certification. So what? Does that qualify you to be paid? Not really, not yet.
You might have multiple life coach certifications from the best schools, but what makes a client eager to pay you for your services is RESULTS. And you can get these results when you start coaching for free.
The free coaching has to be strategic that you may track results and reveal them to the world to inspire credibility. Testimonials and case studies are some of the best ways you can display your results.
Unlock Your Potential NOW!
Get FREE access to my self-growth area and achieve more fulfillment, success, control, and self-love!
But first, you have to know the type of coaching you'll focus on. This specificity will help you know your target clients plus the clients would understand what to expect from you subsequently, making it easy to track results.
The next step would be to create an invitation for your free coaching services. The invite may be in the form of a simple video or text you can post on your social media platforms or send messages to your email list.
You can offer free coaching:
To people, you know online and offline
To any interested followers on social media
To someone asking questions in your area of expertise on sites like quora
On CoachMeFree, a site you can provide clients free coaching sessions
When you experience getting results for your clients, it'll be easy to showcase your expertise and get other paying clients (plus you'll be more confident). Out of the people you coach for free, you'll get some who'll become your active clients.
To ensure a smooth transition, you need to identify how many complimentary sessions you'd give your starting coaching clients before you start charging. You can inform them that they'll get up to three coaching sessions after which they'll start paying a set amount.
2. Network Strategically
Image by Gerd Altmann from Pixabay
Whether in person or online, networking as a coach is one of the most powerful ways of getting coaching clients for the short and long term.
You can network by first, staying where your potential clients hang out. Commenting on social media and attending networking events are excellent steps towards getting your ideal coaching clients. Even better, you can become a member of coach networking organizations.
You can also connect with other coaches for they can recommend you to clients and viable client pools. Even though you're in the same industry or even the same niche, if you're the best person for certain opportunities, they'll promote you.
FREE Coaching Tips!
Enter your email below to get access to my proven self-growth tips and strategies!
But instead of directly and constantly marketing yourself, contribute to conversations, providing value to stay visible. Even better, offer value to other coaches in your free time that you may be on top of their minds every time an opportunity arises.
When networking, here are ideal pointers to follow:
Introduce yourself and ask about others to create a genuine connection
Mention what you do through the value you provide
Follow up on interested acquaintances to ask whether they're willing to work with you
Toku McCree, a successful executive coach once said, "If you want to find clients everywhere you go, find a way to serve everyone you meet in a way they'll never forget." In a nutshell, the way to gain clients even through networking is by serving. Strategically so.
Related: Steps To A Lean Life Coach Business Plan
3. Guest Speak or Run Workshops
Photo by RODNAE Productions from Pexels
This is one of the fastest strategies for getting clients. Even if you speak to a small audience, it makes people perceive you as an expert. And this wins clients big time.
You can do an online or offline workshop. You can do it for free or accept payment. You can be the host or guest speaker. As long as you speak, you can get the credibility you need for a potential client to try you out.
Firstly, if you don't have an audience yet, use someone else's audience. Keep in mind that if you're doing public speaking to win clients, ask yourself:
Can the audience afford your services?
Are they aligned with your niche?
Do they need my services?
If your answers to these questions are "yes," then you can expect some conversions. But if your answer is "no," you're wasting your time unless you just want to serve or gain experience in public speaking.
Unlock Your Potential NOW!
Get FREE access to my self-growth area and achieve more fulfillment, success, control, and self-love!
But if you have an audience, you can set up your workshop in three major stages:
Choosing a fitting topic you can model into a coaching package
Selecting the venue (you can use free event setup sites like Meetup)
Marketing the event via a free site like Eventbrite
But instead of leaving the workshop open-ended, give your audience a call to action, like inviting them to a complimentary coaching session. You can say something like, "If what we talked about resonates with you, you can schedule a free session with me to see how we can tackle your situation."
4. Use Content Marketing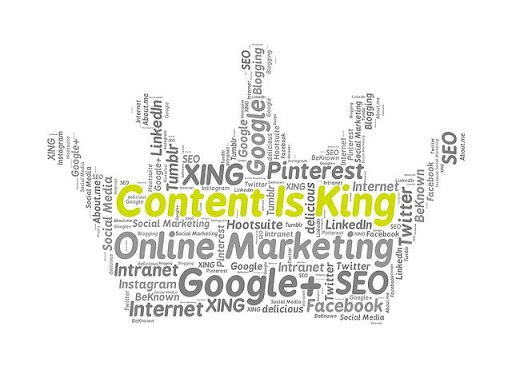 Image by Suomy Nona from Pixabay
Content marketing is more of a long-term coaching marketing strategy. But it's remarkably effective even when you're not actively seeking clients.
You build authority that sells even when sleeping and the client trusts you before they speak with you. In fact, some people benefit from your content for a year before deciding to be your coaching client. But when they do, they can may make up your long-term high-paying clients.
You can do content marketing by making videos, writing blog posts, podcasting, or creating social media blogs. Ebooks are also effective for marketing your coaching practice.
For a start, it's good to use one or two content marketing strategies.
Ultimately, content marketing helps you understand your client's problems better and find the best solutions. When you reveal some glimpses of your expertise and they see that you can solve their issues, they will want to pay you. And others will follow.
Related: Expert Tips – Marketing For Coaches – Next Level
5. Interview or Get Interviewed
Photo by Christina Morillo from Pexels
Like other public speaking endeavors, interviews are great for establishing authority in the coaching industry. It could either be you interviewing someone or you getting interviewed.
For most starting coaches, getting people who want to interview you would be rare. And that's okay. You can still interview another expert and appear an expert yourself while learning.
Many people, even celebrities, accept interviews even if your audience is small. Whether launching a book, releasing a product, or marketing anything, they can agree to be your guest as long as you tap into their interest.
Even better, if they agree to mention you on their social media, you get rich credibility.
Likewise, if someone asks to interview you, it's smart to not turn it down. Plus you don't have to get paid for the interview. Their audience, even if it's small, would view you as an expert and might share the interview with others who create a stream of potential clients for you.
Choose your exceptions though. For example, you can reject an interview request that doesn't align with your values.
6. Pitch to Reporters
Photo by Redrecords ©️ from Pexels
Reporters want stories from experts. And you can be the expert they need.
When they send out the questions/pitches, you take those you think you can answer and send a pitch to the reporters, explaining why you're the right person they should interview.
Getting featured in newspapers and journals is one of the fastest ways to establish credibility and get rich backlinks to your content. This promotes you while sleeping even 10 years down the line.
You can get reporters' calls for pitches through sites like HARO (Help a Reporter Out), SourceBottle, Muck Rake, Forbes Councils, and ProfNet. These sites have free memberships plus upgrades through which you can enhance your pitching strategy..
7. Guest Blog
Photo by NeONBRAND on Unsplash
Apart from posting content of your own, guest blogging is another tremendously effective marketing strategy for your coaching practice. And you can get paid a high income from it.
The best part about it is, as long as the other blog is active, a client can find you through it decades after your writing.
You can go for high domain authority blogs like LifeHack and The Guardian which have high SEO benefits and a vast audience or small but high-ranking niched blogs like Asian Efficiency and The Positivity Blog which have medium SEO benefits but with an audience filled with your ideal clientele.
FREE Coaching Tips!
Enter your email below to get access to my proven self-growth tips and strategies!
If you don't have a big budget and are planning to focus your coaching efforts around blog readership, guest blogging is your surefire way of gaining credibility for the short and long term.
Smart Blogger is a great place to learn how to become a competent blogger.
8. Focus on Social Media Networking
Image by Buffik from Pixabay
While you may have a blog, you can choose to source your clients on social media.
Social media platforms, when used thoroughly, can avail many clients. So if using social media comes easily to you, this may be your ideal core strategy.
But first, it's smart to recognize where your clients are hanging out most and stick with that. In fact, it's smarter to focus on one social media platform (or two if you must), to market your practice effectively and efficiently.
To nail your social media coaching marketing strategy:
Create powerful content: Despite the casual style of social media, it can show your audience your skill in a way that incites their hearts.
Build genuine connections: Engage and interact with clients from your heart
Serve and only purpose to serve: Make meeting the needs of others with your expertise your core philosophy
Stay consistent: Social media's ever-changing nature makes it easy to be forgotten so stay visible with the continual practice of the above tactics
Some coaches get many new clients from Facebook groups. Others dominate the comment sections of those in need. So find your spot and stay hooked.
9. Inspire Referrals
Photo by Sora Shimazaki from Pexels
Any business can benefit tremendously from referrals. The coaching business is no exception.
But even generating referrals needs a strategy.
Fundamentally, if you want referrals, you must over-deliver to the clients you get. Make sure you do your best in every coaching session while keeping accountability of your clients' results. Also, always strive to improve your coaching practices to influence the best results for your clients.
But even when you deliver pure gold in your sessions and your clients love you, you must remember they're in this for them and not you. And so it's likely they'll forget to refer you unless you remind them.
There are two main instances to remind your client to refer you to other potential clients:
When they tell you how awesome you are or how they got amazing results
At the end of sessions
Along with reminding them to refer you, there's a way to do it. If you just tell the client to refer you, they would be unable to identify who to refer you to (lack of clarity), and even when an opportunity arises, you won't be on top of their head as a go-to person for the solution.
So how you tell your past and present clients to refer you should be clear on the characteristics of your ideal client and where they can contact you.
It could be something like:
"I'm glad you find these sessions useful Claire. I really enjoy my sessions with you. Do you know someone who may also benefit from these sessions? I work well with multipotentialites (this type of person) struggling to make a career out of their diverse passions (the needs of the potential client). You can give them my email to reach out to me."
So in a nutshell:
Master your craft.
Ask for referrals.
Mention specific characteristics of your ideal client.
Give them an easy way to contact you.
10.-13. Further Strategies
Here are some more Strategies you can look into.
10. Use Targeted Ads
11. Organize Meetups
12. Convey Your Brand
13. Create a Challenge
Common Concerns on Getting Coaching Clients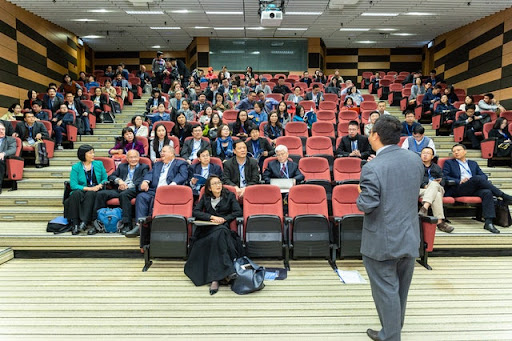 Photo by ICSA from Pexels
In my practice as a life coach to other coaches, they ask me the following questions. Get a sneak-peek into the answers I give them.
Where can I find coaching clients?
You can find ideal clients in:
Networking events and groups
Reporter Networking sites like HARO
Public speaking events
Self-hosted workshops
Quora
Facebook Groups
Guest posts
Social media comments
Referrals
Comment sections
Newspaper and journal audiences
How do life coaches attract new clients?
Life coaches attract ideal clients by creating solution-based compelling content, speaking in public speaking events, hosting workshops and interviews, writing books, and mastering their craft to generate referrals.
How can I promote my coaching business? How to get first coaching clients
You can promote your new coaching business by doing complimentary coaching, networking strategically, guest speaking, running your own workshops, using content marketing, interviewing, guest posting, generating referrals, and utilizing social media exclusively.
Related: 5 Expert Strategies on How to Get Clients as a Life Coach
Is it easy to get coaching clients?
It's easier to get more coaching clients by focusing on implementing one or two of these effective methods. Take one of these tactics and seriously work on them and you'll find new clients coming to you easily and fast.
What is the fastest way to get high paying coaching clients?
Master your craft
Tailor your coaching business to your ideal client
Specialize your practice
Add value to your coaching packages
Go for high profile credibility
Include a personal touch
Use targeted ads
How to get coaching clients on Linkedin and sell coaching services online
Create and optimize your LinkedIn profile
Send out at least five invites weekly to relevant networks
Join and contribute in relevant groups
Tell people you know about your coaching services and connect with them to expand your network
Learn and apply successful strategies from other LinkedIn coaches
Post snippets of useful content that solves the problems of your clients
Stay consistently visible and up to date
FREE Coaching Tips!
Enter your email below to get access to my proven self-growth tips and strategies!
Time to Get Those Clients
Ready to take a piece of the coaching clients pie? Great! Several opportunities are waiting for you in the above mentioned sources.
Remember to focus on one or two tactics if you want to get clients fast. And make sure you over-deliver since the clients you get shall channel a lot more.
Another tip: these online coaching latforms and tools will really help.
But before you go, tell us — which strategy have you chosen for your coaching practice? Why? Let's chat in the comments!
Related Posts
11 Reasons Why You're Stronger Than You Think
(BCC) Board Certified Coach Vs. ICF – Complete Guide
Detail Oriented vs Big Picture – 9 Strategies To Keep The Balance