We recommend the best products through an independent review process, and advertisers don't influence our selection. We may receive compensation if you visit partners we recommend. Read our affiliate disclosure.
More and more people looking for balance in our superfast digital age. Meditation, Yoga, Self-Awareness, and a Holistic Spiritual Life are more appreciated than ever.
In this ultimate guide, we've curated a list of the five best spiritual life coach certification programs as a perfect step into a new career.
Guiding others can be so fulfilling and life-changing.
Let's dive in!
TOP 3 Spiritual Life Coach Certifications
What Is Spiritual Life Coaching?
In essence, spiritual life coaching is a form of personal development that aims to give you a deeper understanding of your spiritual goals so you can achieve them. This can include anything from self-discovery, finding inner peace or spiritual awareness to connecting with a higher power or purpose.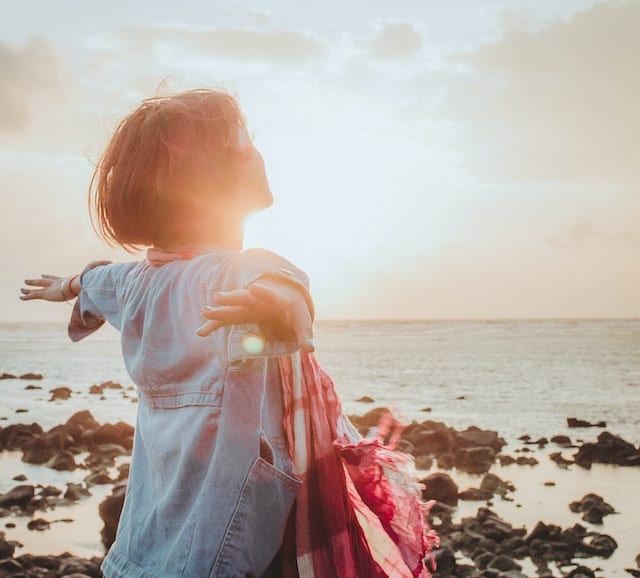 A spiritual life coach provides ongoing support, and tools for you to explore your spirituality, overcome challenges, and live a more fulfilling life. By working with a spiritual life coach, you can gain clarity, insight, and direction on your unique spiritual journey. Many clients discover this digital or in-person training creates a personal transformation that allows them to live a more meaningful life.
How Do You Become A Certified Spiritual Life Coach?
To become a certified spiritual life coach, you will need to complete a training program that is recognized by a reputable organization. This training typically covers a range of topics, including
coaching techniques,
spiritual principles, and
ethical guidelines.
After completing the training, you will need to pass a final exam to demonstrate your knowledge and skills. Once you pass the exam, you will receive your certification and be able to start your career as a spiritual life coach.
Keep in mind that the specific requirements for certification may vary depending on the organization you choose to train with
5 Best Spiritual Life Coach Certification Programs 2023
Spiritual Life Coach Education Requirements
Most programs don't have specific requirements to attend. However, it is beneficial for your coaching practice if you have or develop the following qualities:
Empathy
Analytical Thinking
Honesty
Spiritual Connection
Do You Need A Degree To Be A Spiritual Life Coach?
No, most programs don't require any degree to attend. It can be helpful if you are a trusted "go-to" person in your family and friend circle.
How To Get A Certification in Spiritual Coaching
I hope my above list of the best spiritual life coaching certifications helps you to make the right choice for you. Additionally, It is essential to consider the following aspects:
the audience you intend to work with (as specific as possible, e.g. pregnant moms),
specific spiritual practices or belief systems (differ with programs)
your individual skills (how can you provide additional value?)
By selecting a spiritual life coaching program that aligns with your ideas, values, and goals, you can gain the knowledge and skills needed to become a certified spiritual coach and make a positive impact on the lives of others.
Spiritual Life Coach Certification Program Cost 2023
One important factor to consider is the cost of certification. According to my research, the cost of certification comes in a wide range between approximately:
The cost can vary depending on the quality of the spiritual coaching certification and the level of depth you're seeking. It's important to do your research and carefully consider your budget and financial goals before committing to a program. Keep in mind that a higher quality program comes often also with a higher price. In the end, it's an investment in your career and personal growth as a spiritual life coach.
How Long Does It Take To Become A Spiritual Coach?
It depends on the program you choose and your own pace. After researching all the leading programs an average time you should consider is:
If you have a lot of time and commitment some programs can be finished (self-paced) after a couple of weekends. Some more comprehensive programs might take between 6 to 12 months.
Consider that practicing with real coaching clients besides the spiritual coaching program is key to becoming a good coach and implementing theoretical knowledge. Therefore it makes sense to take your time instead of rushing through a certification program.
Spiritual Life Coach Salary
How Much Can You Make As A Spiritual Coach?
The average life coach salary is $47,100 globally and $62,500 in North America.
The average salary of spiritual life coaches should be in line with these numbers. Ultimately, the salary you can expect as a successful spiritual coach will depend on your coaching skills, experience, and the demand for your services in your particular market.
Frequently Asked Questions
What Is The Difference Between A Life Coach And A Spiritual Coach?
Both life coaches and spiritual coaches can help you make positive changes in your life. However, they have distinct differences in their approach.
A successful life coach typically focuses on setting and achieving goals in various areas of your own life, such as career or relationships.
On the other hand, a spiritual coach focuses on helping you connect with your inner self and find a deeper meaning and purpose in your life. Keep in mind that some coaches may incorporate both approaches into their practice, so it's important to do your research when choosing a coach that fits your needs.
Spiritual Life Coach Certification ICF Accredited
The International Coach Federation (ICF) is the most recognized coaching organization worldwide. It sets the highest standards for coaching competencies and ethics. If you are serious about becoming a successful spiritual life coach and building a spiritual coaching business around it I highly recommend choosing an ICF-accredited coach training program.
My article about the Best ICF Accredited Coaching Programs might help.
Best Spiritual Coach Certification
As you can see in the results above, the best Spiritual Coaching Certification Program goes to the Natural Wellness Academy.
Spiritual Coach Certification Online
Most spiritual life coaching certification programs are online and self-paced. You can easily fit a self-paced program into a schedule besides a full-time job.
Spiritual Coaching Niches / Jobs
There are various niches for spiritual coaching. It might make sense for you to explore, which ones speak to you.
Spiritual Life Coach
Health Coach
Meditation Coach
Mind-Body-Spirit Coach
Energy Healing Coach
Intuitive Coach
Shamanic Coach
Angle Therapy Coach
Find A Spiritual Life Coach Near Me
There are multiple coach directories in which you can find a professional coach near you. Upon successful completion of a spiritual life coach program, consider adding yourself to these. That's a great way to get new clients.