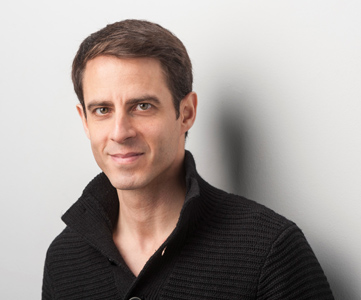 My personal mission statement
One of the most fulfilling joy i experience is the deep contact to another human being, combined with the opportunity to influence this life in a positive direction.
My goal is to skyrocket my joy by reaching as many people as possible.
I love myself, this is my source of giving love to others.
Health and personal growth are the foundation.
Bijan Kholghi
About me
Coaching Online – Reviews of My Clients
Andrea
Dear Bijan,
We had a coaching online session yesterday in which I went in curious but without great expectations. What happened next surprised me. You managed to put things exactly in a nutshell. Your questions were precise and solution-oriented. Together, we worked towards identifying the problem and came up with several real solutions. That was more than I dared to expect.
You were empathic and sympathetic and I trusted you immediately. You accompanied me without judgment throughout our talk.
At no time did I have the feeling that you were putting yourself over me – respect and esteem were always there. Thank you dear Bijan – you are a gift!
Udo K.
Feedback
The way you talked to me and how you interacted with me was very nice. So, it was the right chemistry, which is very important. You were very well prepared as you mentioned important aspects from our pre-call. Your metaphor at the end was a good conclusion and a hint which helps me. You put everything in a nutshell. Thanks again.
Stefan S.
Thanks Bijan!
I've been engaged in self-development and self-fulfillment for a long time now and I'm on a very good track. However, I had a barrier in my head that from time to time made my life hard. This barrier was dissolved now thanks to you, Bijan. I recommend a coaching online session with him without hesitation. An intelligent and very empathic coach. Thanks, Bijan!
Marten N.
Bijan Kholghi gave me such a support in our one on one coaching online session. Following our appointment, I felt a completely new energy that I wasn't aware of before in this way. It feels like I charged my batteries with positive power and now I'm able to face the daily challenges. The coaching was related to career development and possibilities but also to personal concerns and fears that I have. Now, thanks to coaching online, I feel like I have better control over everything. It is surprising and at the same time fascinating how an effective force and the right words can unfold change, if they are used properly for support. Thanks a lot for this!
Monika H.
Response
I was surprised that there arose clear results during our first coaching online session. The four pictures, which I created in regard to my question, since then have helped me in my work life and helped me whenever I have been pushed out of my comfort zone. I wanted to give myself some time to see what effects might arise out of these changes to discuss with you in our next coaching session.
Christian E.
Feedback
Your humorous and friendly attitude in our coaching online session brought me to new ideas (you know what I mean 🙂 ). Even to this day, our session has left an impact and I try to use it. I can recommend this coaching online to everyone, regardless of the living situation someone is. Bijan puts it in a nutshell and shows a lot of empathy. I came away feeling as if we had known each other for a long time. If I need inspiration again in the future I will contact you 🙂
Anke S.
about coaching online
Many Thanks!
I'm enthusiastic about your coaching online. Through the development of pictures I was very quickly able to feel and integrate an important and beautiful part of myself that I hadn't really had a connection to in the past challenging months. That's a great feeling. I think it's great how you dissolved this blockade.
Ute K.
Our talk moved a lot in me. I feel the presence of my "inner team." From time to time a new part joins, for example, the "motherly diplomat." It looks like that she is interested in the public welfare of the tree others and that she tries to translate between them. The inner picture or. the "action movie" is going to be designed further…
I wish you a lot of good experiences whith coaching online and also on other things dear Bijan.
You do your thing very well! Your attitude is both inviting and mindful. That worked in liberating on me, so it was easy for me to engage in a deeper talk.
Veronika S.
The coaching online with Bijan Kholghi was like a little journey through all the stations in my life that actually left me with some questions. In the talk, I saw my resources and I saw how helpful characteristics, talents, and views are, even if they seem like conflicts on the surface sometimes.
The coaching online gave me clarity, dissolved the knot, and through this new perspective I'm able to weight and act differently in harmony with myself and my goals.
Bijan is a pleasant conversational partner, empathic, clear and supportive. It was fun. Thanks! Gladly again.
Vanessa J.
Dear Bijan, thank you very much for our coaching online and the time and patience you had. After it I felt strengthened and approached with success the things which I had problems with before and all that after just one session. I can highly confirm that a coach is helpful in every situation in life.
For 20 years I've a passion for self-development and I've read hundreds of books on the subject. For 17 years I've been working as an entrepreneur in the finance business and through personal interest my path led me from finance to psychology and coaching.
I'm so thankful that I got my coaching education from Dr. Gunther Schmidt who was himself a direct student of Milton H. Erickson. Erickson was one of the greatest Psychiatrists in the field, a man who influenced modern psychotherapy dramatically. Many great Therapists and Coaches were also influenced by him such as Grinder & Bandler who developed NLP, Anthony Robins, and many more.
So, while apprenticing under Dr. Gunther Schmidt, I learned all the helpful techniques and interventions which are helping to help you get more self-control and power to change.Through using these techniques on myself, I was able to make drastic positive changes in my own life.
Showing these techniques to my coaching clients helps them dramatically and I'm thankful to get so much great feedback from my clients. Some of them you will find down on this website.
I'm ambitious about helping people. My greatest inspiration and joy is to help improve other people's lives.
To reach a bigger audience, I started this website. My goal is to provide easy and effective self-coaching advice for all people who are craving positive change.
Are you ready for a happier version of yourself?
Then sign in to my newsletter and join me on a self-improving journey.