About Me
FREE Coaching Tips!
Enter your email below to get access to my proven self-growth tips and strategies!
More Reviews Of My Clients
Dear Bijan,
We had an online coaching session yesterday in which I went in curious but without great expectations. What happened next surprised me. You managed to put things exactly in a nutshell. Your questions were precise and solution-oriented. Together, we worked towards identifying the problem and came up with several real solutions. That was more than I dared to expect.
You were empathic and sympathetic and I trusted you immediately. You accompanied me without judgment throughout our talk.
At no time did I have the feeling that you were putting yourself over me – respect and esteem were always there. Thank you dear Bijan – you are a gift!
Andrea
Thanks, Bijan!
I've been engaged in self-development and self-fulfillment for a long time now and I'm on a very good track. However, I had a barrier in my head that from time to time made my life hard. This barrier was dissolved now thanks to you, Bijan. I recommend an online coaching session with him without hesitation. An intelligent and very empathic coach. Thanks, Bijan!
Stefan S.
Dear Bijan,
Bijan gave me such support in our one on one online coaching session. Following our appointment, I felt a completely new energy that I wasn't aware of before in this way. It feels like I charged my batteries with positive power and now I'm able to face the daily challenges. The coaching was related to career development and possibilities but also to personal concerns and fears that I have. Now, thanks to online coaching, I feel like I have better control over everything. It is surprising and at the same time fascinating how an effective force and the right words can unfold change if they are used properly for support. Thanks a lot for this!
Marten N.
Many Thanks!
I was surprised that there arose clear results during our first online coaching session. The four pictures, which I created in regard to my question, since then have helped me in my work life and helped me whenever I have been pushed out of my comfort zone. I wanted to give myself some time to see what effects might arise out of these changes to discuss with you in our next coaching session.
Monika H.
Many Thanks!
I'm enthusiastic about your coaching. Through the development of pictures, I was very quickly able to feel and integrate an important and beautiful part of myself that I hadn't really had a connection to in the past challenging months. That's a great feeling. I think it's great how you dissolved this blockade.
Anke S.
Our talk moved a lot in me. I feel the presence of my "inner team." From time to time a new part joins, for example, the "motherly diplomat." It looks like she is interested in the public welfare of the three others and that she tries to translate between them. The inner picture or. the "action movie" is going to be designed further…
I wish you a lot of good experiences with your coaching and also on other things dear Bijan.
You do your thing very well! Your attitude is both inviting and mindful. That worked in liberating on me, so it was easy for me to engage in a deeper talk.
Ute K.
Many Thanks!
Dear Bijan, thank you very much for our online coaching and the time and patience you had. After it, I felt strengthened and approached with success the things which I had problems with before and all that after just one session. I can highly confirm that a coach is helpful in every situation in life.
Vanessa J.
Unlock Your Potential NOW!
Get FREE access to my self-growth area and achieve more fulfillment, success, control, and self-love!
About Me
Bijan Kholghi,
Life Coach and Entrepreneur
*23.08.1980 in Germany, married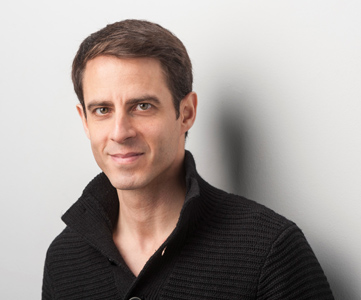 Certificate of My Psychology & Coaching Program
Here you find my coaching program certificate.
The program is based mainly on 2 fields:
systemic therapy
hypnotherapy
Fields of Education
Besides my coaching program, I attended several congresses and further education in Germany for psychologists.
For example:
2011 Parts Therapy Congress (3 Days) – Heidelberg
2014 Speaking is not enough Congress (3 Days) – Heidelberg
2017 Supervision by Dr. Gunther Schmidt
2018 Supervision by Dr. Gunther Schmidt
There I gained insights into the following therapy methods
Systemic Therapy
Hypnotherapy
Gestalt Therapy
Embodiment Therapy
EMDR and EMI Therapy (Eye Movement Therapy)
Ego State Therapy
Structural Family Therapy
Positive Psychology
Psychological Acupressure (EFT Tapping)
Reading almost all of the therapy books by Professor Irvin D. Yalom also gave me deep insights into
Working with refugees in Germany between 2016 and 2018 in cooperation with aid organizations and under the supervision of experienced therapists helped me to build skills in the fields of:
helping clients to deal with trauma and overcome it
helping clients dealing with suicidal tendencies to overcome them
Working and Entrepreneurial History
1996–1999 Working in sales at a sports store
1999–2000 Civilian Service – Red Cross rescue worker
1999–2001 Founder B&K Data Projects (Web Development, Web Design, etc.)
2000–2002 Study Informatics (canceled)
2002–Present Founder Certified Financial Planner, Fee-Based Wealth Manager
2003–2005 Co-Founder Dance Academy
2003–2005 Working as a freelancer for a financial company
2006–Present Starting with web-based, remotely advising financial clients as one of the first in Germany
2005–2007 Study Financial Economics – European Business School (beside the job)
2008–2012 Future Trader on own account
2012 Started my first blog in the financial field in Germany
2015 Started my second blog in the financial field in Germany
2016–Present Working as a coach
2018 Starting www.coaching-online.org blog about coaching and self-development
Fields of Interests and Self-Study
Since 1998 Capital Markets, Finance
Since 1999 Web Development, Online Marketing, SEO
Since 2008 Writing, Blogging
Since 2009 Psychology, Therapy
Since 2011 Yoga, Body Physiology
Since 2015 Nutritional Science
Minimalism
Traveling
Digital Nomad Lifestyle
Between the lines…
It takes courage to open up
In the last few years, so many clients have opened up their hearts to me and told me their secrets and personal struggles.
I'm always impressed by how much courage and strength they have.
Being open and showing vulnerability is one of the toughest things to do.
Inspired by my clients, I share with you the following personal insights on my life and development.
Pre-Business
I had a lot of happy moments in my childhood.
However, I put the focus here on the more challenging facts because these are the things that make us more resilient and strong.
They teach us how to deal with difficult situations.
My parents often fought in my childhood.
Then their marriage dissolved while I was in my adolescence.
In school, I got bullied and struggled with low self-esteem.
I didn't learn to protect myself or to defend my personal borders.
Early Entrepreneur
A very close friend helped me with finding and developing an early entrepreneurial mindset. I'm deeply thankful to this day for this.
I founded my first own business when I was 19 years old.
However, it took me 2 to 3 years to earn enough money to make a living from it.
I often failed with past projects.
In the moments of my first failures, I felt devastated and lost.
Looking back these experiences boosted my learning curve.
Capital Markets, Finance, Money, and Psychology
I had an early interest in capital markets and finance.
Since the year 1998, I have gained wide-ranging experience in stocks, options, and futures trading.
Over the years I grew a deep understanding of how capital markets and my own psyche works.
I developed strength in analyzing patterns.
First patterns in the stock market, and then later our own inner patterns.
In my business, I found my passion for helping people avoid bad financial decisions and understand their own psychological pitfalls.
With time I developed from a financial advisor to a fee-based wealth manager and further to a psychological coach.
In the last 20 years, I have had more than 3,000 consultations with clients.
In the last 10 years, my consultations have transformed more into coaching on psychological topics.
Always curious and creative
I never run short of ideas.
Therefore, I often struggle with which one to follow, and in which projects to put my energy into.
Quickly Bored, Constantly Evolving and Developing
I get quickly bored with monotonous work.
Because of this, approximately every 3 to 5 years I changed and evolved my field of work.
Mostly I do different things at the same time.
At least one thing where I came from, I earn money with and a new thing which I'm going towards.
This gives me the security to take risks while having a safety net.
Years later I figured out that this is a common strategy used by serial entrepreneurs.
Passion for Learning Something New and Growing
In my free time, I enjoy nothing more than reading a book, listening to a podcast, or watching an inspiring video.
Learning something new fascinates me.
I'm glad to be able to share my most valuable findings with you, my reader.
I define personal growth as growth in different areas of life.

Bijan Kholghi
I know a lot of people who are really successful in business and growing there a lot but sucking at private or family life. As a result, they are not truly happy.
For me, true success is when people manage to balance all parts of life like:
work & business,
family,
private life,
sports & health,
social,
etc.
That's the reason why I'm interested in a broad variety of topics.
I write about:
psychology & coaching tips
changing beliefs & habits
growing in relationships
growing self-esteem
dealing with loneliness
how to stay healthy
and many more
I know that this is against all marketing rules. Marketers always proclaim: "find your niche" and focus on that.
I'm sorry, but that doesn't fit me!
I guess sometimes it is necessary to stay authentic and go against the crowd. 😊
Good at Pushing Myself Too Hard and Helping Others
Out of my tendency to have low self-esteem, I always pushed and still push myself very hard.
This characteristic is the source of my success.
Combined with the fact that helping others brings me great joy, I sometimes struggle to find a balance.
Good at positivity and consistency
I developed a mindset that almost anything is possible.
I figured out that I can beat out anyone with consistency.
It is especially motivating for me when someone tells me that something isn't possible.
Back in 2006 a lot of people told me that remote advising in the field of wealth management doesn't work. So, I did it. 😊
Today a lot of people think coaching and therapy don't work online.
But I actually do it very successfully. 😊
I almost always think positively.
Learned the most through failing
As I mentioned already above, I failed often in my private and professional life.
My biggest failures led to my biggest growth.
With time my reality about failing changed from seeing it as a bad thing to realizing that failing is something good and important.
Connecting the dots…
Despite the outcome, a new project always meant learning something new, which led to my personal growth.
I deeply resonate with Steve Jobs' quote out of his famous speech at Stanford University:
You can't connect the dots looking forward; you can only connect them looking backwards. So, you have to trust that the dots will somehow connect in your future.
My dots connected perfectly looking backward.
Encourage yourself
I hope my story encourages you to believe in yourself.
We live in exciting times, where almost all knowledge is accessible for free through the internet.
Believe in yourself! You can…
learn anything,
achieve anything,
develop any new mindset,
overcome any obstacle,
overcome any negative habit and
change the meaning of your past.
But before you go out to achieve, ask yourself the meaning of this question:
What gives your life meaning and fulfillment?
Tony Robbins puts it in a nutshell with his quote:
Success without fulfillment is the ultimate failure.
With love and appreciation,
Bijan
Let's grow together!
Further Information:
FREE Coaching Tips!
Enter your email below to get access to my proven self-growth tips and strategies!