We recommend the best products through an independent review process, and advertisers don't influence our selection. We may receive compensation if you visit partners we recommend. Read our affiliate disclosure.
In the dynamic world of business, exceptional leadership is not an option, but a necessity. To cultivate such leadership, ICF executive coaching certification programs are considered the gold standard.
These programs equip you with the necessary skills, knowledge, and credentials to thrive in the coaching industry. However, with numerous ICF programs available, choosing the right one can seem like navigating through a labyrinth. This article serves as your compass, offering clear, concise, and comprehensive guidance to help you make an informed decision.
TOP3 ICF Executive Coaching Certification Programs
New And Old ICF Accreditations (Level 1,2,3 vs. ACSTH & ACTP)
Since 2022 there have been significant transformations in the landscape of coaching certification, most prominently, the transition from the ICF ACSTH and ACTP accreditations to a new structure: Level 1, 2, and 3 accreditations.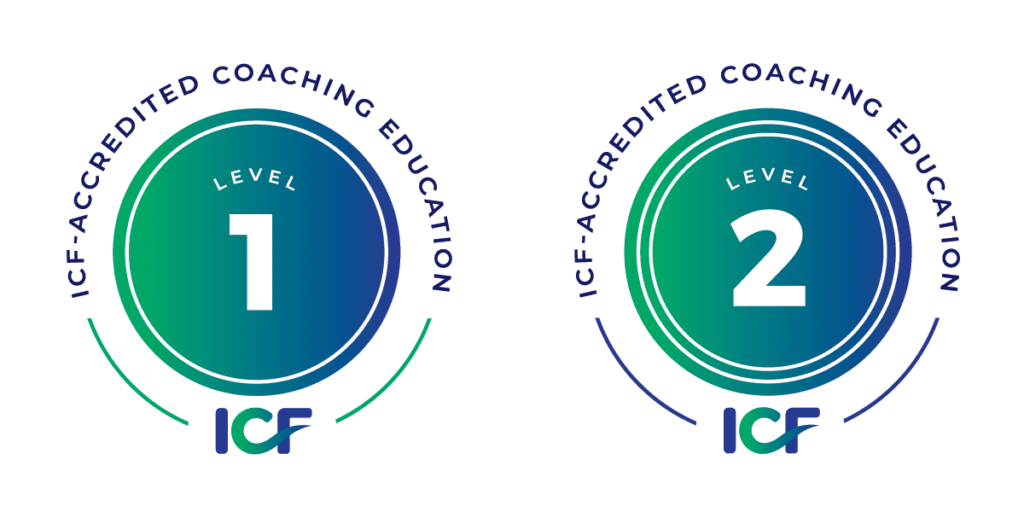 This evolution has demanded that all ICF-accredited coaching education programs undergo a stringent reevaluation process. However, a lot of programs still display the retired accreditation labels in their informational content.
As you embark on your journey to select the best coaching program for your needs, it's crucial to verify the current accreditation status of each potential choice. Don't overlook this vital step; it's one of the key assurances of the program's adherence to ICF's most recent rigorous standards, and by extension, your future success in the coaching industry.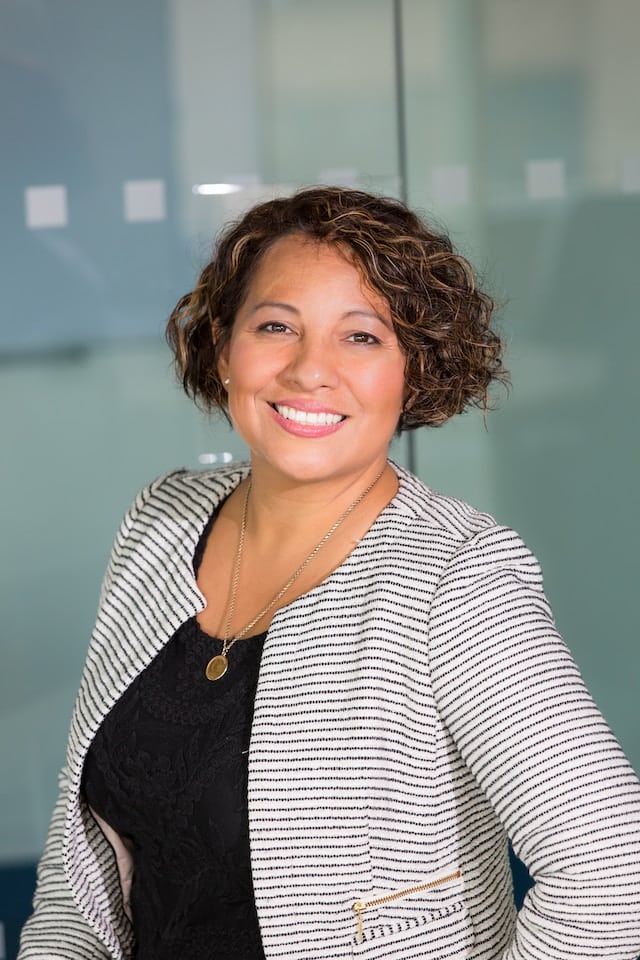 Criteria To Compare Executive Coaching Certification Programs
When comparing executive coach certification programs, there are several key criteria you should consider:
1. ICF Accreditation: First and foremost, ensure the program is accredited by the new Level 1/Level 2 International Coaching Federation (ICF) accreditation and not the old ACSTH/ACTP. This guarantees that the executive coaching program meets the newest, globally recognized professional and ethical standards set by the ICF.
2. Course Content: Look at what the program covers. It should provide a deep dive into executive coaching theory, practice, and ethics, and also tackle specialized topics relevant to business leaders.
3. Program Duration and Flexibility: Consider how long the program takes and whether it fits with your schedule. Some programs are more intensive, while others offer flexibility for working professionals.
4. Training Method: Look at how the training is delivered. Does it offer hands-on coaching practice, peer interaction, and feedback from experienced coaches? These elements are crucial for skill development.
5. Cost: While not the only factor, cost is an important consideration. The best programs often come with a higher price tag but offer a significant return on investment.
6. Post-Certification Support: Does the program offer ongoing resources and support after you're certified? This can be a vital asset as you launch or grow your coaching practice.
By comparing programs against these criteria, you can make a more informed and confident choice. Your future as an executive coach depends on this critical decision, so take your time to thoroughly research and choose wisely.
Best ICF Executive Coaching Certification Programs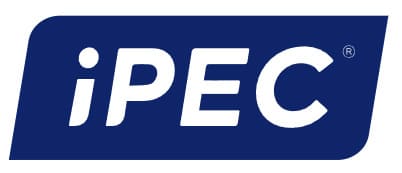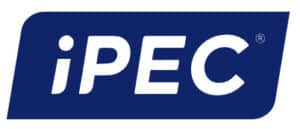 1. iPEC – Certified Professional Coach
The iPEC Certified Professional Coach Program provides an extensive 320 hours of ACTP training. It's a comprehensive 9 to 12-month course, requiring a weekly commitment of approximately 6 hours. The tuition fee stands at $13,995 USD.
iPEC's approach emphasizes core coaching competencies, delivered through three immersive 3-day live modules, separated by 3-month intervals. This program offers the chance to specialize in executive coaching & business, alongside three distinctive certifications in Energy Leadership, CORE Dynamics, and CORE Leadership Coaching.
iPEC maintains an excellent online presence across various platforms:
LinkedIn: 21,400
Instagram: 7,500
Twitter: 9,900
YouTube: 2,700
Facebook: 41,000
iPEC's program is a broad and intense learning journey, offering three certifications upon completion. It caters to students who prefer an immersive, seminar-style learning environment. The impressive 320 hours of training time signifies its comprehensive nature. However, it's worth noting that the required 6-hour weekly commitment and the substantial tuition may not align with all professionals juggling coach training with their existing schedules.
More Information:
iPEC Coaching Reviews & Ultimate Guide

2. Co-Active Training Institute – Certified Professional Co-Active Coach (CPCC)
The Co-Active Training Institute's Certified Professional Co-Active Coach program offers 104 hours of foundational training and instructions. The program's duration is 6 months, with a time commitment ranging from 3 to 5 hours per week. The tuition for the fundamentals and coach training is $7,998 USD, whereas the complete training and certification package is priced at $14,497 USD.
As one of the most established and expansive coach education programs globally, the Co-Active Professional Coach Training has an impressive track record with over 65,000 coaches trained worldwide. They offer more than 100 distinct courses across various languages and time zones, ensuring a suitable option for nearly every schedule.
Co-Active Training Institute maintains a very good online presence across social media platforms:
LinkedIn: 65,200
Instagram: 7,100
Twitter: 25,300
YouTube: 1,200
Facebook: 27,300
The program's extensive availability and professionally structured certification process are key advantages, along with the CPCC designation's strong recognition within the industry. However, the potential downside lies in the possibly impersonal nature of training within a larger organization. Also, information regarding class sizes is not specified.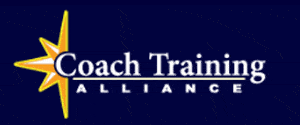 3. Coaching Training Alliance – The Certified Coach Program
The Coaching Training Alliance's Certified Coach Program is a comprehensive offering, concentrating on professional coaching, business, and marketing. Priced at $3,897, the course spans approximately six months or 22 weeks, with a commitment of about 5 hours per week. It provides 60 ICF Accredited Training Hours at Level 1.
Coaching Training Alliance maintains a robust online presence across various platforms:
LinkedIn: 2,800 followers
Instagram: 400 followers
Twitter: 1,600 followers
YouTube: 800 subscribers
Facebook: 11,000 followers
The program boasts an industry-leading reputation, underscored by a high volume of positive reviews. The course provides step-by-step guidance on building a coaching business. As a student, you gain access to a vibrant community of over 10,000 peer coaches, enriching your learning experience and networking opportunities.
The program curriculum has a broad focus with parts of it in business & executive coaching.
The program ensures a conducive learning environment with a maximum class size of 12 participants. Learning sessions include 60-90 minute weekly online sessions and 2-5 hours of weekly self-study. The program also includes mentor coaching in 12 group mentoring sessions and 10 one-on-one "Coach the Coach" sessions.
Participants receive 50 Continuing Coach Education (CCE) hours and comprehensive resources.
The program provides access to a private Facebook group for additional support and a virtual classroom with a private forum. Its faculty comprises experienced "real life" practicing coaches.
Coaching Training Alliance's Certified Coach Program is lauded for its top-tier reputation, comprehensive curriculum covering coaching, marketing, and business-building, and global recognition. When comparing the program's cost to its value, it presents a fair and worthwhile investment.

4. Center for Executive Coaching – Executive Coaching Certification
Drawing from my personal expertise in the field, let's dissect the Center for Executive Coaching's offerings.
The program presents a comprehensive 125-hour ACTP course that aligns with both ICF Level 1 and Level 2 accreditations.
The flexibility of this program stands out, as it's self-paced, allowing you to tailor your learning journey to your own rhythm. Depending on your commitment and pace, you can expect to complete the course in 5 to 8 months.
Tuition varies, ranging from $7,350 USD to $9,800 USD, depending on the specific track you choose.
The Center For Executive Coaching (Founder Andrew Neitlich) maintains an online presence across various platforms:
LinkedIn: 5,300 followers
Instagram: none
Twitter: 2,000 followers
YouTube: 1,500 subscribers
Facebook: 1,000 followers
The Center for Executive Coaching differentiates itself by concentrating on coaching within a business context. Their self-paced training webinars are structured into stand-alone mini-modules, which you can join at set times. An added bonus is their focus on business development and the option to achieve a specialty certification.
This well-established program is particularly suitable for those aspiring to become executive or business coaches. The self-paced webinar format is a boon for individuals with varying schedules. However, one potential downside of this format is the absence of a steady peer group, which could potentially enhance and accelerate your learning through shared experiences and discussions.

5. The Coaching Academy for Leaders – Certified Leadership Coach (CLC)
As someone well-versed in the field, let's take a closer look at The Coaching Academy for Leaders' offering.
Providing 169.5 hours of training, this program is comprehensive and thorough. It is divided into two phases: The Fundamentals, which align with the ICF Level 1 Pathway to ACC, and The Essentials, which meet the standards of the ICF Level 2 Pathway to PCC.
The commitment involved is manageable – you'll need to dedicate 2 hours per week to live training, with additional fieldwork and practice time estimated at around 30 minutes per week. Each phase spans 27 weeks, but the total duration of the program can vary due to holiday breaks.
The tuition stands at around $3,915 USD ($5,275 CAD) for the ICF Level 1 Pathway.
The Coaching Academy for Leaders (Founder Corry Robertson) maintains a solid online presence across various platforms:
LinkedIn: 6,000 followers
Instagram: 500 followers
Twitter: 400 followers
YouTube: 50 subscribers
Facebook: 14,000 followers
The Coaching Academy for Leaders zeroes in on professional coaching, coaching as a leadership style, and fostering a coaching culture. It's a fantastic fit for those interested in leadership and executive coaching, or anyone looking to instill more coaching practices within their organizations. With a small group size of 5 to 15 participants and the inclusion of one-to-one coaching with a faculty member, the program is intimate and personalized.
This program shines for managers seeking leadership development or for budding coaches aspiring to specialize in business or executive coaching. The small-group approach allows for extensive interaction with faculty members, and the inclusion of one-to-one private coaching adds value to the tuition.
6. INLP Center – Life Coach Certification Track
INLP Center's Life Coach Certification Track is a comprehensive program designed to train you as a Certified Life Coach, NLP Master, and Hypnosis Practitioner.
This Level 1 course is priced at $3,400 USD and typically takes between 4 to 6 months to complete, with an average commitment of 6-7 hours per week.
It provides 60 Level 1 ICF Accredited Training Hours.
INLP Center maintains an active online presence across several platforms:
LinkedIn: 700 followers
Instagram: 100 followers
Twitter: 4,700 followers
YouTube: 1,500 subscribers
Facebook: 24,000 followers
This program comes highly recommended, boasting a 4.9-star rating from 482 student reviews. It's known for its unique curriculum that leverages powerful subconscious techniques such as NLP & Hypnosis.
The course is self-paced and 100% online, providing flexibility for those with busy schedules.
The program does not offer weekly webinars or one-on-one support after graduation, which could be important for some learners. Even though executive coaching isn't the main focus of the program, the powerful techniques are very effective in executive and leadership coaching.
As a participant, you have access to over 25 group coaching sessions per week and a free marketing course upon qualification. A private Facebook group is available for additional support.
It also offers lifetime access to live sessions and materials, 24/7 ongoing support, and help with ICF credentialing.
The INLP Center's Life Coach Certification Track stands out for its excellent student satisfaction ratings, high-quality curriculum, and self-paced online study format. Considering the value provided, the course is reasonably priced. It's a well-rounded choice for those looking to build a solid foundation in life coaching, NLP, and hypnosis.
Related: Best ICF Life Coach Certification Programs
Normal Coaching Certification Programs VS Executive Coaching Certification Programs
Understanding the difference between standard coaching certification programs and executive coaching certification programs is paramount when making your choice.
Standard coaching programs typically focus on basic coaching skills applicable across a wide range of contexts, from life coaching to career coaching. They provide a general foundation in coaching theory, practice, and ethics, useful for many different coaching scenarios.
On the other hand, executive coaching certification programs are specifically designed for coaching within a business or organizational context. They focus on unique challenges faced by leaders, managers, and executives.
These programs delve into specialized topics such as strategic planning, organizational development, change management, and leadership dynamics.
An executive coach not only helps leaders set and achieve goals but also enhances their ability to drive team performance and navigate organizational complexities. It's a more specialized, rigorous field, requiring a deeper understanding of the business world. If your aim is to guide top-tier professionals to success, an executive coaching certification program is a targeted and valuable investment.
International Coaching Federation
The International Coaching Federation (ICF) is the leading global organization for coaches, dedicated to advancing the coaching profession by setting high ethical and professional standards.
Established in 1995, ICF provides a rigorous certification process, ensuring that its members uphold these standards and deliver the highest quality of coaching.
It offers three levels of individual certification based on education and experience: Associate Certified Coach, Professional Certified Coach and Master Certified Coach.
ICF's credentials are internationally recognized, making them a valuable asset for any coaching professional. The federation also provides resources for coach training programs, offering accreditation to those that meet their stringent criteria.
Choosing an ICF-accredited coach training program offers you assurance of its quality and relevance in the coaching field. Remember, as a coach, your goal isn't just to guide others; it's to continuously learn and grow yourself. ICF aids in that lifelong journey.
You can learn more about three levels of certification on your executive coaching journey using the links below.
Conclusion
In conclusion, choosing the best ICF Executive Coaching Certification Program is a critical decision that can shape your future career in executive coaching. With each program offering unique advantages, the choice boils down to your specific needs, aspirations, and resources.
Be diligent in your research, and consider the ICF accreditation status, course content, flexibility, training method, cost, and post-certification support of each potential choice.
Remember, your journey into coaching is not just about acquiring a certification, but about building a strong foundation for a rewarding career.
Stay informed, be decisive, and choose wisely. The path to becoming a successful executive coach starts with a single, well-informed step. Take it with confidence, knowing you're well-prepared for the journey ahead.
Frequently Asked Questions
Executive Coaching Certification Harvard
Harvard University's Executive Coaching Certification offers a robust, immersive experience designed to elevate leadership capabilities. Harvard offers the following three programs:
Certificate of Leadership Excellence in Management Development
Certificate of Leadership Excellence in Strategy and Innovation for Senior Leaders
Certificate of Leadership Excellence in Leading Teams
These programs combine theory and practice, providing participants with the skills to become proficient executive coaches. They are not specifically ICF accredited but of course, Harvard comes with its own reputation for academic excellence.
Free Executive Coaching Certification
As of today, there aren't free executive coaching certifications that are ICF accredited. While free Coaching Certification programs may appear enticing, it's important to note their limitations.
These programs often lack ICF accreditation and may not carry the reputational weight of paid programs, potentially impacting your credibility as a coach. Thus, while they might offer a basic understanding of coaching concepts, considering a certified and well-reputed program is a more sound investment for your professional growth.