We may receive compensation if you visit partners we recommend. Read our affiliate disclosure.
In this post, I'll introduce you to the top neuro-linguistic programming coaches in the world who can help you achieve your goals and unlock your true potential.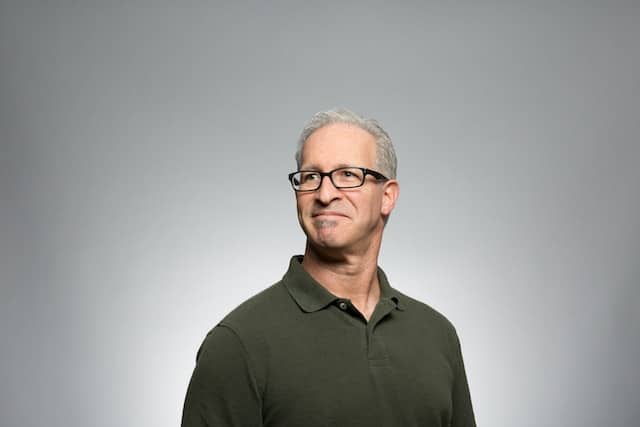 What is NLP (Neuro-Linguistic Programming)
NLP is a specific approach that seeks to improve communication, personal development, and psychotherapy by exploring the connection between neurological processes, language, and behavior patterns.
It was first introduced in 1975 by Richard Bandler and John Grinder in their book "The Structure of Magic I". NLP asserts that there is a connection between neurological processes, language, and acquired behavioral patterns, and that these can be changed to achieve specific goals in life.
NLP techniques can help you change your thoughts and behaviors to achieve desired outcomes. NLP uses advanced language patterns to reduce anxiety and improve overall well-being. It can help people in their professional and personal lives. As such, it's widely used by therapists, business coaches, executive coaches, as well as in basic life coaching.
The techniques used in NLP can also improve your confidence, self-awareness, communication skills, and how you perceive the world around you.
TOP NLP Coaches Worldwide
Dr. Richard Bandler
https://www.richardbandler.com/
Dr. Richard Bandler is a Co-Founder of Neuro-Linguistic Programming and a consultant to several Fortune 500 companies, US Military, US Intelligent Agencies, Major League Baseball teams, NFL players, and Olympic Athletes.
He has been a distinguished visitor to Menninger's Foundation and a keynote speaker for many Associations and Foundations. Dr. Bandler has participated in grand rounds at teaching hospitals, served as an Associate Professor at UCSC, and was a Graduate Advisor at Colleges. He has designed various training programs, and developed seminars such as Design Human Engineering, Persuasion Engineering, and Neuro-Hypnotic Repatterning.
Dr. Bandler has been interviewed by major newspapers, TV networks, and radio stations around the world. He has left a legacy of books, videos, audio, art, students, and a body of knowledge that will change therapy, education, and medicine forever. He has hundreds of thousands of students and hundreds of licensed neuro-linguistic programming institutes worldwide, and his record of helping patients who had been deemed incurable is unsurpassed.
John Grinder
John Grinder, the co-creator of NLP, refers to his earlier work as Classic Code NLP and his more recent work as New Code NLP. The latter was initiated with Judith Delozier and later with Carmen Bostic St Clair and brings enhancements to the thirty-year-old Classic Code.
John and Carmen deliver New Code NLP-based seminars around the world and are part of the International Trainers Academy of NLP (ITANLP) launched with Michael Carroll. They're regarded as being among the best NLP trainers
The purpose of the ITANLP is to bring the high standards that John, Carmen, and Michael have integrated into their work to the broader NLP community. They offer an annual Trainers Training to train new NLP trainers to the highest standards, and the training is rigorous. All who qualify can become members of the ITANLP.
Heidi Heron
Heidi Heron, PsyD, is a highly respected figure in the world of NLP.
As an International Master Trainer of NLP, Clinical Hypnotherapist, consultant, and leading coach, she is known for her integrity, authenticity, and simplicity in sharing NLP globally.
She is a member of several organizations such as the Australian Board of NLP, the Association of NLP, the Australian Counselors Association, and the International Coaching Federation.
Dr. Heidi holds a Doctorate in Clinical Psychology and is the co-author of two popular books, "30 Days to NLP" and "You Must Learn NLP." In addition to her professional work, she is part of the leadership team with the Australian Board of NLP and co-leads the NLP Leadership Summit.
Ivonne Oswald Ph.D.
Yvonne Oswald, a recognized global leader in human empowerment, is the best-selling author of 'Every Word Has Power' in eleven languages and co-author of the Amazon #1 best-seller 'Cracking the Rich Code' (2019).
She is ranked as Global NLP Guru #3 and #2 Global NLP Guru for her Master Level NLP Training in 2022 and is a Master Trainer of NLP and Hypnosis. Dr. Yvonne's work with war veterans, sexual/emotional abuse, PTSD, and depression is outstanding.
She has received numerous U.S. National Awards, including NATH's 'Most Unique Contribution to the Field of Clinical Hypnosis', and her pioneering process of clearing negative emotions in less than a minute has been nominated for the COVR Visionary Award. Dr. Yvonne's unparalleled MindSuperFreeway™ 4-hour Breakthrough Blueprint is a remarkable innovation in the field of Neurological Medicine.
As a certified teacher with 20+ years of experience, Dr. Yvonne has assisted people to go beyond their boundaries and reach the success they desire and deserve. Her exciting, innovative, fun, and interactive trainings in corporate, public, and private sectors have an outstanding reputation. Her freely available YouTube channel reaches a global audience.
Dr. David Snyder
https://www.davidsnydernlp.com/
David Snyder is a world-renowned expert in Specialized Hypnotic Influence Technologies (S.H.I.T.), having personally trained members of law enforcement, the legal profession, entertainment, martial arts, and hypnosis communities in advanced mind/body technologies for peak performance, persuasion, rapid healing, and relationships.
As a certified Hypnosis Trainer and Master Practitioner and Trainer in Neuro Linguistic Programming, David tirelessly works to develop training and educational opportunities designed to raise the skill level and professional status of hypnotists worldwide.
He is also the founder and creator of the CPI: Conversational Persuasion & Influence System™. In addition to his many credentials in the field of hypnosis and NLP, David holds a Master of Arts Degree in Acupuncture and Oriental Medicine, where he pioneered the use of hypnotic techniques in combination with acupuncture therapy. He is also a 9th Degree Black Belt in martial arts.
Michael Hall Ph.D.

https://www.neurosemantics.com/
L. Michael Hall is a prominent figure in the field of Neuro-Semantics and NLP, who has made significant contributions to these areas. He created the Meta-States Model in 1994, which models self-reflexivity and the unique consciousness of humans. The model was acknowledged by INLPTA in 1995 as the "most significant contribution to NLP in 1995". Along with Dr. Bob Bodenhamer, he co-developed the International Society of Neuro-Semantics (ISNS) in 1996 with the aim of taking NLP to a higher level ethically and professionally (www.neurosemantics.com). In 2002, he co-developed the Meta-Coaching System (MCF) with Michelle Duval, which is a highly effective coaching model used worldwide. Hall also co-edited "Innovations in NLP" with Shelle Rose Charvet in 2011. He identified the "secret history of NLP" in 2005 while developing the Self-Actualization Psychology Diploma (www.self-actualization.org). In 2011, he co-led the NLP Leadership Summit with Frank Pucelik, which aimed to unify leaders in NLP worldwide. Hall has written over 55 books on NLP, including "NLP SECRETS: Untold Stories" (2019) and "Thinking as a Modeler" (2019) (www.meta-coaching.org).
Tom Dotz
Tom Dotz, CEO of NLP Comprehensive, is a certified NLP Master Practitioner and Health Practitioner with over four decades of experience studying NLP.
Tom has also been an entrepreneur throughout his career and has started multiple small businesses in various industries. In 1990, he founded the NLP Institute of California, which he grew into the largest organization of its kind in the U.S. within four years. Tom then acquired NLP Comprehensive in 1998, offering him the opportunity to preserve and expand one of the most valuable and reputable institutions in Neurolinguistic Programming.
He has been a pioneer in the industry by leading new trainings, products, and structures for the company. Tom's recent achievements include recording the audiobook version of "NLP: The Essential Guide" in the fall of 2017 and launching a new virtual NLP training program called "Hack Your Brain for Lasting Success" in the summer of 2020. Tom is dedicated to creating awareness and learning opportunities around NLP for the general public while continuing to make a difference in coaching and living through NLP.
Laureli Blyth
https://www.linkedin.com/in/laureliblyth/
Laureli Blyth is an American-born, Australia-based NLP Master Trainer, Clinical Hypnotherapist, and Numerologist with more than 20 years of experience in the field. She is highly regarded and well-known globally and has taught and lectured in Australia, the USA, Europe, and Asia Pacific.
She is the founder and director of the Australasian Institute of NLP located in Sydney. Her teachings are centered around assisting individuals in integrating their mind, body, and spirit, and she has extensive knowledge of the psyche. Laureli Blyth is an author of numerous books including "Neuro Intelligence," "Brain Power," "Dream Power," "The Numerology of Names," and "30 Days to NLP" which is available worldwide.
Robert Dilts
Robert Dilts is an acclaimed figure in the field of Neuro-Linguistic Programming (NLP). He has extensive experience providing training and consultation worldwide to various professional groups and organizations.
His expertise has led him to lecture on NLP at distinguished academic institutions and major corporations around the world. Robert Dilts is also a prolific author with 19 books, several monographs, and over 2 dozen articles on NLP.
Some of his noteworthy publications include The Encyclopedia of Systemic Neuro-Linguistic Programming and NLP New Coding (co-authored with Judith DeLozier), The Hero's Journey: a Voyage of Discovery (co-authored with Stephen Gilligan), and his most recent book, NLP II: The Next Generation (co-authored with Judith DeLozier and Deborah Bacon Dilts).
Frank Pucelik
Frank Pucelik is a renowned business coach and one of the three founders of neuro-linguistic programming, known for his expertise in personal development, effective management, motivation, and Information Management in Organizations. He spent 15 years on the list of Top-100 US business trainers, according to the Organizational Development Institute of USA. Mr. Pucelik has worked as a consultant for the 'Peace Corps' since 1998, providing services to Ukrainian companies, and he regularly conducts seminars and takes part in educational conferences for 'International Students Organizations in countries such as Ukraine, Russia, Belarus, Latvia, Europe, and Asia. He has delivered business coaching and executive coaching to middle and top managers of successful companies and supervised and supported five rehabilitation centers for youth with drug addiction.
Best NLP Courses In The World
One of the best NLP Courses with an ICF-Accreditation is the iNLP Center Program. This course will introduce to some of the best NLP trainers and most cutting-edge coaching tools.
You might find the following article helpful: Best NLP Life Coach Certifications 
Related:
Best NLP Books (Beginners & Professionals)
Frequently Asked Questions
Coaching With NLP: How To Be A Master Coach
To become a master certified coach (MCC) or certified NLP trainer you have to go through an NLP coach training program. Ideally, you choose accredited by the International Coach Federation (ICF), as they are the most recognized world coaching body in the industry. As a certified NLP trainer accredited by the CF, you'll find it much easier to attract clients. iNLP Center has one of the best reputations in the industry as well as the best participant reviews, so perhaps you'll choose to pursue your NLP certification via one of its NLP programs.
You might find also this article helpful: Best NLP Life Coach Certifications
What Are The TOP Corporate Trainers In The World?
Here are some of the most well-known and respected corporate training experts today:
Tony Robbins: This motivational speaker and life coach has worked with some of the biggest companies in the world, including Google, Salesforce, and Verizon.
Marshall Goldsmith: As a bestselling author and executive coach, Goldsmith has helped countless CEOs and business leaders improve their skills and achieve their goals.
Brené Brown: With a focus on vulnerability, authenticity and emotional intelligence, Brown has inspired leaders at companies like Microsoft and Pixar.
Robin Sharma: Known for his books on leadership and personal development, Sharma has trained executives at Nike, Microsoft, and IBM.
These trainers are at the top of their game and have helped shape the way we think about leadership and success in the business world.
What Are The Best Sales Speakers?
Some of the actual top sales speakers are:
Ryan Estis
Molly Fletcher
Kindra Hall
Kevin Harrington
Phil M. Jones
John Livesay
Connie Podesta
Marcus Sheridan
What Is NLP Life Training?
Neuro-linguistic programming (NLP) life training is a set of principles and techniques that aim to enhance self-awareness, increase confidence, build communication skills, and motivate positive change in one's life. One of the leading institutes offering the best NLP training programs is the iNLP Center.
How Much Do NLP Coaches Earn?
According to salary.com the average Certified Neuro-Linguistic Programming (NLP) Coach salary in the United States is $77,443, but the salary range typically falls between $71,040 and $84,099.
What Is NLP Coaching And Mentoring?
If you are in the process of becoming a Coach or NLP Trainer it is highly recommended to get an experienced NLP Master Coach as a mentor in addition to your Certified NLP Practitioner Training. An experienced mentor can give you priceless guidance as a coach trainer, including advice on how to get more effective working with coaching clients. The TOP NLP coaches from the list above are great candidates for a mentor coach.
NLP Life Coach Salary
The average life coach salary is $47,100 globally and $62,500 in North America.
NLP Life Coach Near Me
The following directories are great resources to find an NLP Life Coach near you.
How Much Is John Grinder's Net Worth?
Regarded by many as the best NLP trainer, John Grinder's net worth is estimated to be $1 million – $4 million, according to Buzzlearn.