Looking for a list of the most effective coaching models? You're in the right place.
As an experienced life coach myself, I have taken it upon myself to list the coaching models most likely to help your clients thrive in (2023) and beyond.
So, let's dive in.
What Are Life Coaching Models?
Life coaching models are frameworks to help life coaches guide clients to their desired outcomes. These coaching tools allow life coaches to achieve powerful progress with consistency, regardless of their current situation or the specific outcome desired. The model is the driving force, while the coach is simply the driver.
Related Content: A Goal Without A Plan Is Just A Wish: Steps For Effective Planning
Types Of Coaching Models
A coaching model is often expressed as a series of steps for the coach to guide the client through. You'll see 14 examples in the article below.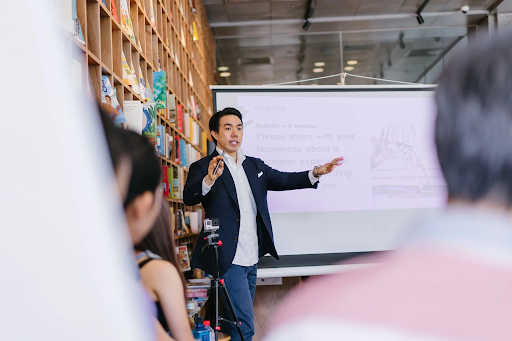 What Are Coaching Models? Explain One Of Them.
Let's use the GROW coaching model as an example. The GROW model is an acronym used to describe a process of four steps for the coach to guide the client through. They are Goal, Reality, Options and Will. These steps will be described in more detail below.
Coaching Models And Theories
The GROW model and every significant coaching model will have started out as a theory. The theory for this coaching model would have been tested significantly and proved successful, before any resources were published about them.
Most of the creators mentioned in this article have published books or other resources explaining how to best achieve success with their coaching model.
Related Content: How To Make a Life Plan Worksheet That Succeeds
What Are The Different Coaching Models?
Here are the 14 different models to help your clients thrive.
Unlock Your Potential NOW!
Get FREE access to my self-growth area and achieve more fulfillment, success, control, and self-love!
Life Coaching Models
Let's begin with some models that apply specifically to life coaching.
The GROW Coaching Model
The GROW model is arguably the most popular coaching model, and one of the coaching tools you need to understand if you're planning on indulging in a life coaching journey.
Since being created by Sir John Whitmore, Alan Fine and Graham Alexander in the late 1980s, the GROW coaching model was quickly recognised as an effective coaching tool for setting goals and improving performance. The GROW model image remains sterling to this day.
The simplicity of the GROW model is a big part of its success. It's formed of the following coaching questions:
Goal. Where do you want to be?
Reality. Where are you now?
Options. What could you do to get there?
Will. What will you do?
The coach could potentially lead the client through these questions in every coaching session, or teach them how to use the GROW model to direct themselves.
If you're planning on launching your own life coaching business, check out these Steps To A Lean Life Coach Business Plan
The CLEAR Coaching Model
The CLEAR Coaching Model is aimed at life coaches to help them establish what the client wants and inspire them to get there. It was developed by Peter Hawkins way back in the early 1980s, and it's considered an effective alternative to the GROW Model. Unlike the GROW Model, the CLEAR coaching model is likely to be performed without being explained to the client.
The CLEAR process has five steps:
Contract. Establish the desired outcome, what will be covered in the coaching session and the process of covering it.
Listen. The coach should listen to the client, only engaging to prod them in the direction of the agreed coaching session topics.
Explore. The coach is encouraged to explore more deeply how the client is affected by the situation they're describing.
Action. After the situation has been established, the coach works with the client to commit to useful changes.
Review. In the next session, the coach follows up to check on the client's progress, after which it may prove suitable to begin the CLEAR coaching process again.
The STEPPA Coaching Model
The aim of the STEPPA Coaching Model is to help coaches understand the context of a client's situation and the emotions surrounding it. It was created by Dr. Angus McLeod.
Another highly-regarded alternative to the GROW Model, the process is once again described in the form of a acronym:
Subject. Understand the subject being discussed.
Target. Clarify a clear goal (ideally using SMART goals)
Emotion. Discuss the emotions surrounding the goal, and whether they're useful.
Perception. Discuss the importance of this target to the client's wider life goals.
Plan. Discuss a step-by-step plan for achieving the goal.
Action. Evaluate and review the discussion to ensure the client understands what has been learned.
Related: Online Life Coach: The Complete Guide
The OSCAR Coaching Model
The OSCAR model is widely credited as being useful because it focuses on the solution to a problem, rather than the problem itself. It was created by Andrew Gilbert and Karen Jane Wittleworth in 2002.
The steps in this coaching process are as follows:
Outcome. Engage in active listening to understand the client's desired outcome, including their long-term goals.
Situation. Help the client become aware of their skills, knowledge and emotions, as related to their desired outcome.
Choices. Explore the options for reaching the desired outcome in a tangible way.
Actions. Work with the client to make a plan of action for reaching the client's goal.
Review. Assess the client's progress, potentially making tweaks to the plan where necessary.
The OSKAR Coaching Model
There are a few references to the OSKAR model online, and the process is somewhat similar. There were no references to Gilbert and Williamson in the articles I found on this model though.
The acronym OSKAR stands for
Outcome.
Scale. The client is asked to rate themselves out of 10, as far as how close they are to reaching their goal.
Know-how. The client assesses their current skills and knowledge related to the goal, including the gaps they need to fill.
Action.
Review.
The CIGAR Coaching Model
In many ways, the CIGAR Coaching Model is an evolution of the GROW model, with added emphasis on understanding the client's current reality and the best available solutions. It was developed by Anthony Grant and Suzy Green in 2003.
Here are the steps:
Current Reality. Help the client understand how far they are from their goals right now.
Ideal Reality. Allow the client to picture where they want to be.
Gaps. Clarify the gaps between the current and ideal reality.
Action. Make a game-plan to fill in those gaps.
Review. In the next coaching session, review the progress and amend the plan accordingly.
FREE Coaching Tips!
Enter your email below to get access to my proven self-growth tips and strategies!
Related: Types Of Coaching – A Complete List
Coaching Models For Managers
A key role of a great manager is to coach the employees under their command, to help them reach their goals, grow and progress in their role.
With that in mind, here are some coaching techniques and models that managers should be aware of.
Directive Coaching
Those with a basic understanding of coaching techniques will quickly learn the difference between directive and non-directive coaching.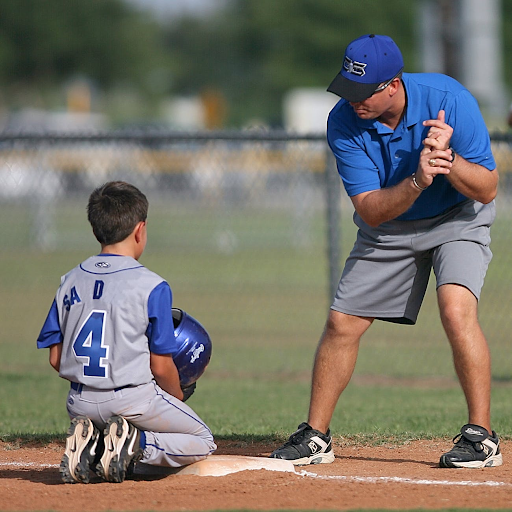 Directive coaching requires a specialist knowledge of the subject being discussed. The skills needed by the coach are the same as the skills desired by the client. The coach will use this knowledge or expertise to direct the client and supply appropriate feedback. They're more hands-on with problem-solving.
With non-directive coaching, the client is the expert in their own progress. The client is the one that decides their next steps and the coach simply acts as an accomplice to help them make their own realisations. The coach engages in active listening and guides the client in their desired direction.
Life coaches use non-directive coaching. Sports coaches use directive coaching, and managers in various other skilled industries will often be expected to use it too.
Instructional Coaching
The concept of instructional coaching is most commonly applied in classroom situations. Nevertheless, the ideas in this model of coaching could certainly apply for managers in various types of industries too.
Here are three key components of instructional coaching that managers and instructional coaches would do well to be aware of.
Content focus. Coaches are encouraged to understand the importance of the medium through which their curriculum is delivered. Engaging activities help students learn more efficiently, so coaches are encouraged to explore options for these.
Active learning. Many studies support the theory that students learn better when engaging in active learning, meaning they should observe and provide feedback on what they witness rather than listening passively.
Coherence. Coaches are taught to deliver the overall goals of their organisation with coherence and consistency.
Action-Centered Leadership
John Adait created a clear model based around action-centred leadership that has proved popular over the years. There are three components to his model that he argues are essential for leading and developing a team.
These are:
The task. Assigning tasks, goal-setting, monitoring and guiding employees etc.
The team. Encouraging team spirit, resolving conflicts etc.
The individual. Motivating and mentoring individual staff members according to their specific personality, role and personal situation.
Adait encourages coaches, leaders and performance consultants to evaluate a client's performance in all three components to make an effective assessment and help them progress to their fullest. So, coaches could consider: what tasks have been performed, how they contribute to the team as a whole and what individual development has taken place.
Group Coaching
There are plenty of models, materials and coaching tools centred around group coaching, which are likely to prove useful to most managers or business coaches. These all emphasize that team coaching is different in many ways to one-on-one and requires different coaching skills.
In many cases (and particularly in a corporate environment), the coach must strive to build a strong team unity within their group of students, as well as helping them develop within individuals.
It's also important to learn how to solve problems more likely to arise in a group environment, such as helping the team stay focused and avoid distractions.
The models for doing that fall outside the scope of this article, but this in-depth guide on examples of effective team dynamics will help to paint a clearer picture of what's involved.
Transformational Leadership
The idea of transformational leadership centres around the idea that coaches can help clients develop, simply by inspiring them with their own behavior and a shared enthusiasm for their goals. This can provide great motivation for the client to one day be as efficient as their coach.
A great start would be to identify a client's true aspirations and why they're so excited about them.
Morals, ethics and standards of integrity are also key to becoming a great coach too, especially under this model. The International Coaching Federation certainly recognises this and that's why the ICF Code of Ethics plays such an important role in its accreditations.
Peer Coaching
The concept of peer coaching was most famously championed by the psychologist Albert Bandura, beginning in the late nineties. He pushed ideas suggesting that an individual can be inspired to grow and progress in the right direction by watching others do the same.
A manager might therefore do well to research and implement mentorship programs among their team members.
Related: Best Life Coach Certifications Online ICF Accredited
Coaching Models In The Workplace
We'll round off the article with some coaching models that can potentially be utilized by anyone in a workplace environment.
SMART Goals
While all of the coaching models in this article could potentially be useful in the workplace, it's particularly important to be aware of the SMART goal-setting system. This is used for goal-setting in workplaces all over the world as well as elsewhere. They could form a significant part of any coaching sessions too.
To set a SMART Goal, one must ensure their target is:
Specific
Measurable
Achievable
Relevant
Time-Bound
Self-Directed Learning
Self-directed learning can be one of the most priceless skills you'll ever learn, provided you learn how to do it effectively. Richard Boyatzis introduced a popular coaching model surrounding this. This model consists of five points for the individual to consider.
Who is their ideal self? The key is to dismiss who their peers and employers would like them to be, and focus on who they really want to be.
Who is their present self? Ideally, the individual can identify the gaps between their present self and their ideal self, although it can be difficult to develop this level of self-awareness without the ego getting in the way. The individual should also consider how they are perceived by others.
What action is needed? Now they've identified the gaps between their two 'selves', the next step is to work out how to fill them.
Experiment. A key step to developing a new outlook and improved results is to experiment with doing things differently. Only by changing one's actions can they become closer to their ideal self.
Develop relationships with people they value and trust. No champion conquered the world on their own. They all had a team of trusted peers by their side, and that's why this is a key step in this coaching model.
In reality, all of these steps would arguably be easier with a coach to provide motivation and guide you in the correct direction. Still, Boyatzis' coaching model helps you overcome obstacles, develop the self-belief and address the potential pitfalls of self-directed coaching to keep you moving forward without a coach.
It would be useful for anyone in the personal development sphere, for sure. If you or your team are interested in taking this approach, check out this article on Proven Strategies To Take Massive Action for more guidance.
Coaching Models PDF
For a better understanding of the different coaching models, I'd recommend downloading this PDF.
Unlock Your Potential NOW!
Get FREE access to my self-growth area and achieve more fulfillment, success, control, and self-love!
Any Questions?
Thanks for reading my list of popular coaching models. I hope they help you achieve great success in your future coaching sessions.
If you have any relevant questions with regards to your current situation, feel free to leave them in the comments section.
It would be great to hear from you.