In this Coach Training Alliance review, you'll discover how this coach training organization compares to its rivals.
I rate it among the 6 best organisations that offer coaching certifications – and this guide will explain why
It contains reviews of all the key Coach Training Alliance programs – and an overview of the company as a whole.
So, let's get started.
FREE Coaching Tips!
Enter your email below to get access to my proven self-growth tips and strategies!
Coach Training Alliance Overview
Coach Training Alliance (CTA) is one of several bodies across the world offering coach training programs.
Since forming in 2000, Coach Training Alliance has trained more than 10,000 coaches from around 45 countries.
It has been accredited by the International Coach Federation (ICF) since 2004 – meaning you can officially call yourself a Certified Coach at the end of your program and add the CTACC credential on the end of your name.
There are other new shorter courses available too, which you can take to help you learn vital new skills to become a better coach. It has courses which you can take as part of an online course, plus a couple of self-study programs.
Its courses are reasonably priced compared to its competitors. Most importantly, they're packed with all the essentials you need to excel as a life coach, plus plenty of useful extras.
Things To Consider Before Investing In A Coach Training Alliance Program
An accreditation from the Coach Training Alliance will do a lot to prepare you for a life coaching career, as well as helping you to stand out from the competition and attract more clients to your coaching practice.
However, before you go ahead and enrol in one of its coaching programs, it's important to be aware of the time commitment involved.
Coach Training Alliance courses require your participation for several hours every week, over a sustained period of several months. This training requires your active engagement, and you'll be tested to ensure you have taken on the material, so self-study is also likely to be required.
A certified coach has to commit to ongoing learning and testing to keep their accreditation too.
I highly recommend that you make sure you're committed to all of this before making the significant investment in a life coach training program.
Coach Training Alliance (CTA) – The Certified Coach Program Review (ICF accredited)
The Certified Coach Program is the flagship coaching program offered by Coach Training Alliance.
This is the training program you need to pursue a life coaching career and launch a successful practice. Some parts of the training are taught to a group in virtual classrooms and you'll also have plenty of one-on-one time with your coaches.

This means you'll need to wait for the course start date, although the wait is unlikely to be longer than one month. That's unless the upcoming class fills up extra quickly, in which case you may have to choose a later one with a different program coach.
A lot of the curriculum will be learned via self-study, although all the resources you need come within the course.
This program is delivered 100% online, via software, online media and live online classes.
It is run from the perspective that a life coach needs to be equally skilled in coaching, business and marketing in order to succeed. That means you'll learn as much about running a successful coaching business as you will about being a great coach.
The curriculum is split into five major sections. These are:
Coaching From Center
Impeccable Business Sense
Effective Coaching Tools
Becoming a Client Magnet
Masterful Coaching Sessions
Here are the key features of the course:
Program length: Your coaching training will take place for five hours per week over the span of 22 weeks. You'll be certified within six months, as students are given holiday weeks throughout the program.
Continuing Coach Education (CCE) hours: 50
Upon enrolment, you'll be given the Coach Training Accelerator – a 346-page textbook with more than 8 hours of audio files to aid your tuition.
12 group mentoring sessions.
10 "Coach the Coach" sessions.
You'll be taught how to set up your own business, build your own website and market yourself to attract clients to your practice.
Free server hosting for your life coaching website.
Private Facebook group for additional help and support.
To pass the course and receive your certification, you'll need to attend and achieve satisfactory participation in a minimum amount of your live sessions. You'll also need to pass the final written exam and final critique coaching.
Price: $3,497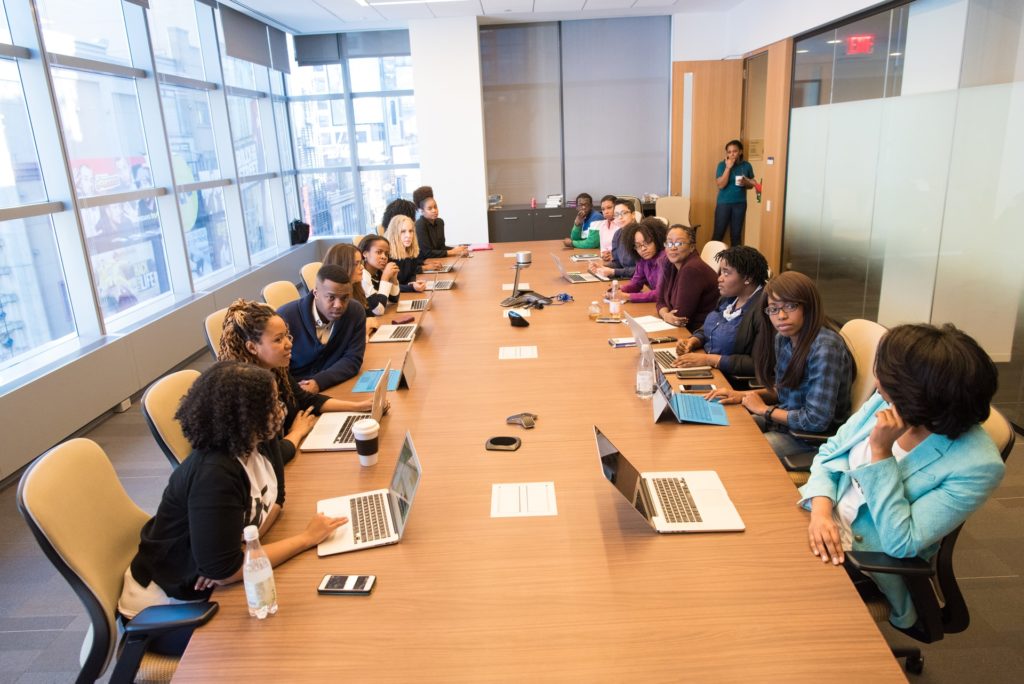 Coach Training Alliance (CTA) – Organizational and Leadership Coaching Program Review
The Coach Training Alliance (CTA) also offers shorter courses aimed to help coaches, employees and business leaders to hone specific skills.
All of these online courses reward participants with a certification at the end of the course.
As with the Certified Coach Program, the curriculum will be delivered as a mixture of online classes, 1-on-1 coaching and self-study. However, there is no official certification at the end of the program.
These courses are focused exclusively on helping people develop new leadership and coaching skills. You'll become a better mentor/coach by the end and this will help you excel in almost any career. There is no information about starting a coaching practice though.
They are mostly marketed to organisations to buy for their employees in order to aid their professional development.
Here is a brief summary of the available courses.
CTA Human Capital Coaching Program Review
Human Capital Coaching is suitable for anyone who wants to be responsible for leading, developing and coaching other people.
You'll learn the basics and more advanced strategies for effective coaching.
Maximum class size: 12 people
Program length: 12 weeks
Online coaching sessions: 90 minutes per week
Self-study time: 2 hours per week
Cost: $2,500
CTA Co-Creative Leadership Program Review
The Co-Creative Leadership Program is aimed at organisations looking to build employees into effective business leaders.
The curriculum is similar to the Human Capital Coaching program, although it is targeted more towards those hoping to mentor employees in the workplace.
This is highly engaging and practical training. You can expect the online classes to consist of 50% live coaching, 40% group discussion and 10% teacher presentation.
It may be possible to arrange for this coaching to take place within your workplace, rather than online.
Maximum class size: 12 people
Program length: 12 weeks
Online coaching sessions: 90 minutes per week
Self-study time: 4 hours
Cost: $2,500
CTA Fundamentals Of Organizational Coaching Review
This is a shorter program covering the same topics as the aforementioned leadership courses. There is no live class coaching involved. It's all self-study from online media.
The Fundamentals Of Organizational Coaching program is recommended to those who have just started their journey to becoming a life coach. Perhaps it will serve as a useful taster before you decide whether to take a longer program and become a certified coach. 
Its curriculum includes six video presentations, two hours of required reading and an hour of coaching demonstrations.
Although the total study time only amounts to five hours, it covers the fundamentals of coaching/organizational leadership well. There's no fluff.
Self-study time: 5 hours
Cost: $79
Unlock Your Potential NOW!
Get FREE access to my self-growth area and achieve more fulfillment, success, control, and self-love!
CTA Coach Training Accelerator Review
The Coach Training Accelerator is a self-paced online course with a wealth of information to help you enhance your skill set as a life coach.
This is another self-study program, although the curriculum is much more detailed than the Fundamentals Of Organizational Coaching Program.
The Coach Training Accelerator comes free with the CTA Certified Coach Program. To become a certified coach, you'll be expected to complete it, and you'll be tested on the information within it.
Here are the highlights of the curriculum:
346 pages of online media and coaching resources, split into 20 online lessons, 5 multimedia training modules and 3 bonus courses.
More than 8 hours of audio recordings of real coaching sessions with transcripts.
Learn to make a life coach business plan.
A full life coach business and marketing toolkit to attract a steady flow of clients and grow your coaching practice.
Lifetime customer support.
This is all available for one payment of $599.
CTA Yoga2Life Yoga Coaching Review
Yoga 2 Life Certification teaches the fundamental principles of coaching and leading others, via the beautiful practice of yoga.
This method of learning to be a good mentor could be most suitable for those hoping to become or excel in their career as a Yogi, Pilates instructor or alternative health practitioner.
You'll learn about the new skills learned during Yoga – such as intention, struggle, compassion, inquiry and growth – plus how these can be used to help mentor others.
On top of that, you'll be learning the fundamentals of coaching, plus the basics of running and attracting clients to a yoga/coaching business.
To receive your certification, you'll have to attend 11 of the 12 weekly online classes, while passing a written examination and final critique coaching.
Maximum class size: 12 people
Program length: 12 weeks
Online coaching sessions: 90 minutes per week
Self-study time: 36 hours
Cost: $1,499 plus shipping and handling of the course workbook.
How Do Coach Training Alliance Prices Compare?
Coach Training Alliance prices are competitive compared to a lot of other recommended ICF-accredited coaching courses.
Its flagship Certified Coach program costs $3,497.
That's less than alternative ICF-accredited courses from the likes of CoachU ($3,555), Erickson International ($5,250) and iPEC Coaching ($11,950).
At the same time, you can enrol in great ICF-accredited courses from the Life Purpose Institute ($2,500) or iNLP Center ($2,400).
These are all great programs, which offer a fantastic learning experience and will help you attract clients to your coaching practice. They all could make strong claims for being the 'best'. If you want to learn more about them, click to read my guide on the 6 best ICF-accredited coaching courses.
Coach Training Alliance offers payment plans, although you'll pay interest if you want to spread your payments over several months. For example if you spread your $3,497 over three monthly payments, you'll be charged an extra $150. Spreading it over seven or nine months will cost you $346 in interest.
You'll receive a full refund if you cancel more than 14 days before your program starts, and a partial refund if you cancel within 14 days of it starting. No refunds are available once your program has started and you won't be permitted to change programs either.
What do people think about Coach Training Alliance (CTA)?
The reviews of Coach Training Alliance on jobs website indeed.com are mostly positive.
Here are a couple of relevant examples.
Those who have chosen to write lengthier blog reviews of Coach Training Alliance were also mostly positive about their learning experience with this company.
Why Choose An ICF-Accredited Coaching Training Program?
The International Coach Federation (ICF) is a body that has set global standards for life coaches and life coaching training. These standards are widely agreed to be the strictest and therefore the best set of standards for individuals and businesses in the coaching industry to meet.
If a coaching program is accredited by the ICF, that means it meets these lofty standards. It therefore puts its graduates in the best position to meet them throughout their life coaching career.
When your potential clients see that you have obtained an ICF-accredited certification, they will know you meet the best possible standards of coaching etiquette. This should help them feel a lot more comfortable about the quality of their coaching experience with you.
You can make a coaching practice without taking the time to become a certified coach with an ICF-accredited company, but it will be a lot harder to attract clients and make serious money.
Click to learn about the ICF Code of Ethics and core competencies that every certified coach is expected to meet when working with clients.
Conclusion: Coach Training Alliance (CTA) Is Likely To Have A Suitable Course For You
There are plenty of great ICF-accredited coaching training companies out there, and Coach Training Alliance is one of them.
Its flagship Certified Coach Program will help set you up to thrive in your career as a certified life coach and consistently attract a steady flow of new clients to your coaching practice.
Its other training programs will teach you vital new coaching skills, or give you a valuable taster of its full coaching training program.
Click here to learn more about Coach Training Alliance (CTA) >>
If you want to ask a question about this review of Coach Training Alliance (CTA) or what it takes to become a certified life coach, feel free to do so in the comments section below.
Related Posts
31 Types Of Coaching – A Complete List

Intuitive Coaching – 11 Facts Checklist

Art Therapy Near Me – A Complete Guide