We may receive compensation if you visit partners we recommend. Read our affiliate disclosure.
Key-Takeaways
ACC is the first ICF credential level
It requires 60 hours of training, 100 hours of coaching experience, and 10 hours of mentor coaching
It takes around 6 to 12 months to get the ACC credential
What Is A ICF Associate Certified Coach (ACC) Certification?
As an ICF Associate Certified Coach you have achieved a professional coaching credential from the International Coach Federation (ICF). The credential indicates that you have completed:
60+ hours of professional training, and
100+ hours of coaching experience.
Also, you adhere to the ICF's code of ethics.
ICF Associate Certified Coach Certification Requirements
These are the 5 requirements for an ACC credential:
coach-specific training (60+ hours)
coaching experience (100+ hours)
mentor coaching (10 hours)
performance evaluation (1 recorded coaching session)
credential exam (3 hours, online)
75 of the 100+ have to be paid coaching experience hours from at least eight clients. The 10 hours of mentor coaching have to be done with an ACC, PCC, or MCC.
ICF Associate Certified Coach (ACC) Training Programs
There are 3 different kinds of ICF accreditations for coach training programs.

A reputable and ICF-accredited Level 1/ACSTH coach training program covers at least:
60+ hours of professional, coach-specific training.
LEVEL 2/3/ACTP programs are more comprehensive and include additionally:
125+ hours of professional, coach-specific training
mentor coaching hours (10)
performance evaluation
Here you find the Best ICF-approved coaching programs.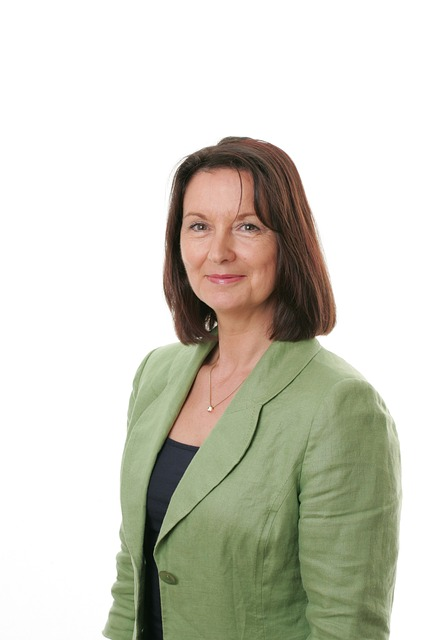 ICF Associate Certified Coach Online
There are a lot of fully online ICF-accredited coach training programs, that are self-paced. These programs give you the freedom to participate in a program besides your normal job. You can fit the program into your individual timetable.
How do I become an ICF ACC?
The ICF Credentialing Pathway – 3 Paths to ACC credential
There are 3 paths to becoming an International Coaching Federation (ICF) Associate Certified Coach (ACC).
1. Level 2/old ACTP Path
ACTP stands for Accredited Coach Training Programs. These "all-inclusive" programs include all the requirements for an ACC credential:
education coaching hours
mentor coaching hours
performance evaluation
Therefore they are the easiest way to get your ICF credential if you start out completely new as a coach. After the program, you submit your program certificate and coaching experience hours in your credential application. Once the application review process is complete (approx. 4 weeks), you can take the ICF Credentialing Exam. View ACTP Sample Application PDF
2. Level 1/ACSTH Path
ACSTH stands for Accredited Coach Specific Training Hours program. These programs provide just the education hours. Mentor coaching and a recorded coaching session for the performance evaluation, need to be verified separately and included in the credential application (14-20 weeks). View ACSTH Sample Application PDF
3. Portfolio Path
The portfolio path is for you if you finished a non-ICF program or you want to use Continuing Coach Education (CCE) units for your application. Besides the experience hours, mentor hours, and performance evaluation the curriculum of your program has to be submitted. It will be checked if your program meets the ICF standards (14-20 weeks). View Portfolio Sample Application PDF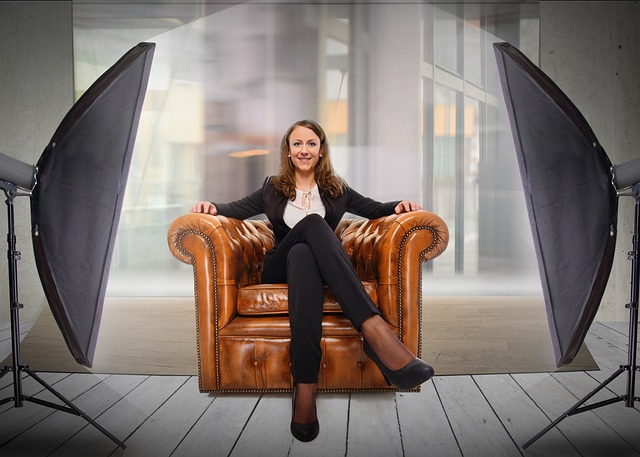 Final ICF Credential Exam
At the end of all paths, you have to take the final ICF credential exam. In this exam you have to prove that you can apply the following International Coaching Federation Standards in your coaching:
You can complete the 3 hours exam whether in an on-site Pearson VUE testing center or in your home or office while being monitored by an online proctor.
The online based questionnaire contains approx. 81 realistic coaching scenarios.
For each scenario, you are given 4 options you have to rank from "best action" to "worst action". The range of possible scores is 200 to 600, with a passing score of 460.
Here you find more specific information about the content as well as
exam sample questions.
Coach Knowledge Assessment (CKA) Exam
The Coach Knowledge Assessment (CKA) exam is an old exam that got replaced by the ICF Credential Exam. All credential applications from August 2022 have to take the new ICF Credential Exam.
How much does it cost to be ICF certified as ACC?
Associate Certified Coach Cost
ICF-accredited coach training programs with high educational standards vary between:
There are cheaper programs out there, but they mostly don't cover the full 60 hours of ICF coaching education hours.
The process of getting the ICF ACC credential comes with extra cost:
Application fee
ACTP: $175 USD for ICF Members | $325 USD for Non-Members
ACSTH: $375 USD for ICF Members | $525 USD for Non-Members
Portfolio: $475 USD for ICF Member | $625 USD for Non-Members
The yearly ICF membership fee is $245 USD.
Affordable ICF Coaching Certification
A relatively affordable option for an ICF-accredited coach training program with a high reputation and good reviews is Coach Training Alliance. The full tuition is $3,897 USD.
ACC Renewal
If you're looking to renew your ACC Credential, you'll need to complete an extra 10 hours of Mentor Coaching. These hours should be completed over at least three months, within the past three years since you received your initial credential or renewed it the last time.
You'll be working with a Mentor Coach who holds a valid ACC, PCC, or MCC Credential – so you can be assured of their expertise. Please note, Associate Certified Coaches must complete at least one full cycle of their credential (with renewal) before they're eligible to serve as a Mentor Coach for ACC credentialing or credential renewal.
Is ICF coaching certification worth it?
While it is possible to coach without certification, the ICF is recognized as THE standard in the industry for quality and professional coaching.
The reputation of the ICF makes it easier to attract high-paying clients and build a sustainable coaching profession. Therefore most ICF coaches agree, that it is worth the money to get an ICF credential.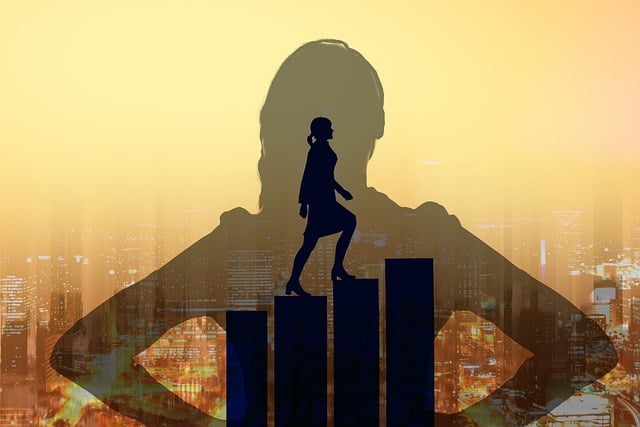 What is the difference between ACC and PCC coaches?
ACC or Associate Certified Coach is the first credential level of the International Coach Federation. The next after the ACC level is the PCC Professional Certified Coach.
The Professional Certified Coach (PCC) has higher certification requirements as it includes 125+ coach-specific training hours as well as 500+ coaching experience hours.
If you aren't an experienced coach already, it is recommended to first get the ACC level credential and then later upgrade to PCC.
There is a third level called MCC or Master Certified Coach. It requires 200+ coach-specific training hours as well as 2,500+ coaching experience hours.
How Long Does It Take To Become ICF Certified?
The average time to go through ICF-accredited coach-specific training is between 6 and 12 months. Some programs offer fast-track options that can be finished within approx. 6 weeks.
After that, you have to apply for the ICF credential and do the final exam. Depending on the path you chose, it can take additional 4 to 20 weeks until your application is approved by the International Coach Federation.
What skills does the ACC have?
Based on the 8 ICF core coaching competencies an Associate Certified Coach should master the following coaching skills:
Ethical practice, integrity & honesty
Coaching mindset that is open, curious, flexible and client-centered
Establishes & maintains agreements with the client
Cultivates trust & safety
Maintains presence & focus
Listens actively
Evokes awareness
Facilitates Client Growth
The ACC credential is beneficial for all different kinds of coaching services like life coaches, business coaches, or executive coaches, and helps improve the client coaching experience as well as your coaching skills.
Here you find more information about the ICF Core Competencies.
Level 1/2/3/ACTP vs. ACSTH Program/Pathway
ICF offers 3 different kinds of accreditations to educational programs for the ICF ACC certification.
A Level 2/old ACTP program offers a full package to become an ICF-certified coach, including 60 hours of coach training hours, 10 mentor coach hours, and performance evaluation. These programs are ideal to enhance your coaching practice and guide you along the whole journey to the Associate Certified Coach credential.
An old ACSTH program just offers certified training hours to reach the 60 training hours. Mentoring coach hours and the performance evaluation have to be booked and paid separately. Cheap life coaching programs or coaching training programs under $1,000 USD often are "just" ACSTH accredited.
If you are a coaching professional or one of the coach practitioners with more experience and some educational hours under your belt already (through a training course), you may choose an ACSTH program.