We may receive compensation if you visit partners we recommend. Read our affiliate disclosure.
In this ultimate International Coaching Federation (ICF) certification cost guide, you find all the important cost factors.
Before you choose a coach training program be aware of all the additional costs. Which elements are included in the package and which are not?
Key-Takeaways (Prices in USD)
ICF Associate Certified Coach (ACC): $2,000 to $4,000
ICF Professional Certified Coach (PCC): $3,500 to $13,395
ICF Master Certified Coach (MCC): $4,200 to $8,000
10 ICF Mentoring Hours: $1,000 to $2,700
ICF Credential Application: $175 to $900
ICF Yearly Membership Fee: $245
ICF-Accredited Coaching Program Cost
The biggest chunk of your costs will come from an ICF-accredited coaching certification program. The life coach ICF certification cost varies depending on the reputation of the company, the comprehensiveness of the program, and the targeted ICF credential.
The first ICF credential is the Associate Certified Coach (ACC). A training program that offers 60+ coach-specific educational hours for the ACC costs between $2,000 and $4,000 USD.
The second ICF credential is the Professional Certified Coach (PCC). A more comprehensive coaching program. This life coach training program that offers the comprehensive 125+ coach-specific training hours for the PCC costs between $3,500 and $13,395 USD.
The third and highest ICF credential is the Master Certified Coach (MCC). Be aware of the fact, that you first need a PCC to be able to apply for an MCC credential. On top of the PCC cost, there are between $4,200 and $8,000 USD additional costs to reach the total of 200+ educational hours. Often the advanced program including PCC and MCC comes in a special package with discounts.
Examples Of ICF Certification Program Costs
Coach Training Alliance (CTA) is the best overall rated ICF coach certification program and comes at a price point of $3,897 USD. The coaches of Coach Training Alliance have an excellent reputation. CTA offers a wide range of learning materials and the program is fully online including live video sessions. 
iNLP Center is one of the best-rated ICF life coach certification programs and costs §3,400 USD for the ACC program and $5,900 USD for the PCC program.
iPEC Coaching offers one of the highest quality programs on the market and comes at a price point of $13,395 USD. Therefore it has you covered even until the MCC credential with 200+ educational hours.
Find more in my article: TOP 10 Best ICF Coaching Certification Programs
ICF Mentor Coaching Hours Cost
For each ICF credential application and renewal, you need 10 ICF mentor coaching hours. Depending on your mentor coach and your coach training program this 10 hours cost between $1,000 and $2,700 USD.
Some coach training programs have these 10 mentor coach hours already included in their tuition fee some don't.
| | |
| --- | --- |
| Mentor Coach Hours Costs Included | Mentor Coach Hours Costs NOT Included |
| ICF Level 1 (new) | ICF ACSTH (old) |
| ICF Level 2 (new) | ICF portfolio |
| ICF ACTP (old) | |
If you chose an accredited coach training program without including mentorship hours (old ACSTH or portfolio pathway) you have to pay separately for them.
One of the cheapest 10 mentor coach hours packages is offered by iNLP Center for just $999 USD.
ICF Application Cost
The cost for the credential application is usually not part of your coach training program and has to be paid separately. Therefore you should plan this cost separately in your overall cost calculation. The application fee includes the final ICF credential exam.
ACC
Here is the actual cost for an ICF ACC application:
| | | |
| --- | --- | --- |
| Program accreditation | Cost ICF-Members | Cost Non ICF-Members |
| Level 1 / Level 2 / ACTP | $175 USD | $325 USD |
| ACSTH | $375 USD | $525 USD |
| Portfolio | $475 USD | $625 USD |
PCC
These are the cost for a Professional Certified Coach credential.
| | | |
| --- | --- | --- |
| Program accreditation | Cost ICF-Members | Cost Non ICF-Members |
| Level 2 / ACTP | $375 USD | $525 USD |
| Level 1 / ACSTH | $650 USD | $800 USD |
| Portfolio | $750 USD | $900 USD |
MCC
And these are the cost for a Master Life Coach certification. Because the administrative work for a Level 3 pathway and a portfolio pathway are the same the prices are identical.
| | | |
| --- | --- | --- |
| Program accreditation | Cost ICF-Members | Cost Non-ICF-Members |
| Level 3 | $675 USD | $825 USD |
| Portfolio | $675 USD | $825 USD |
ICF Certification Exam Cost
The cost for the final ICF certification exam (final credential exam) is included in the above application fee.
ICF Membership Fee (Yearly)
It's up to you if you want to become an official ICF Member. The cost for credential application and renewal is way cheaper as a member. The yearly ICF membership fee is $245 USD.
ICF Membership Renewal Fees
Every 3 years you have to renew your ICF credential. The following fees apply upon renewal.
ICF-members: $175 USD
Non-ICF-members: $275 USD
Retake Fees
Final ICF Credentialing Exam Cost – Retake Fee
The cost of the final credential exam is covered in the application fee. In case you don't make the final ICF credential exam the first time, you can retake it. The retake fee for the ICF Credentialing exam is $105 USD.
ICF Performance Evaluation Cost – Retake Fee
If you pick an ICF Level 1 / Level 2 / ACTP coach training program it includes performance evaluation and its cost. If you are applying via the ACSTH or Portfolio pathway for an ICF credential you have to get a separate performance evaluation. The cost for this procedure (uploading a recorded session for evaluation purposes) is covered by the ICF application fee. In case you don't pass the performance evaluation the first time, the retake procedure cost $150 USD.
Understanding Different ICF Training Program Accreditations (Level 1 / Level 2 / ACTP / ACSTH)
At first glance, a life coach certification program can look very cheap. But before you decide, look into the different ICF accreditations for those programs. Accreditation plays a significant role in the additional cost you may face.
ICF Certification Requirements
The requirements to get an ICF credential (ACC, PCC, or MCC) are the following:
60+, 125+, or 200+ coach training educational hours
100+, 500+, or 2,500+ hours of professional coaching experience
10 Mentor Coaching Hours
Performance Evaluation
Final Credential Exam
Level 1 (new) / Level 2 (new) / ACTP (old)
These ICF accreditations include coaching education hours, mentor coach hours, and performance evaluation. Therefore the cost for these elements is included in the overall fee of the program and you don't have to pay them separately!
ACSTH (old) / Pathway
These ICF accreditations only provide the coach training educational hours. You have to pay separately for mentor coach hours ($1,000 to $2,700 USD) as well as for the performance evaluation.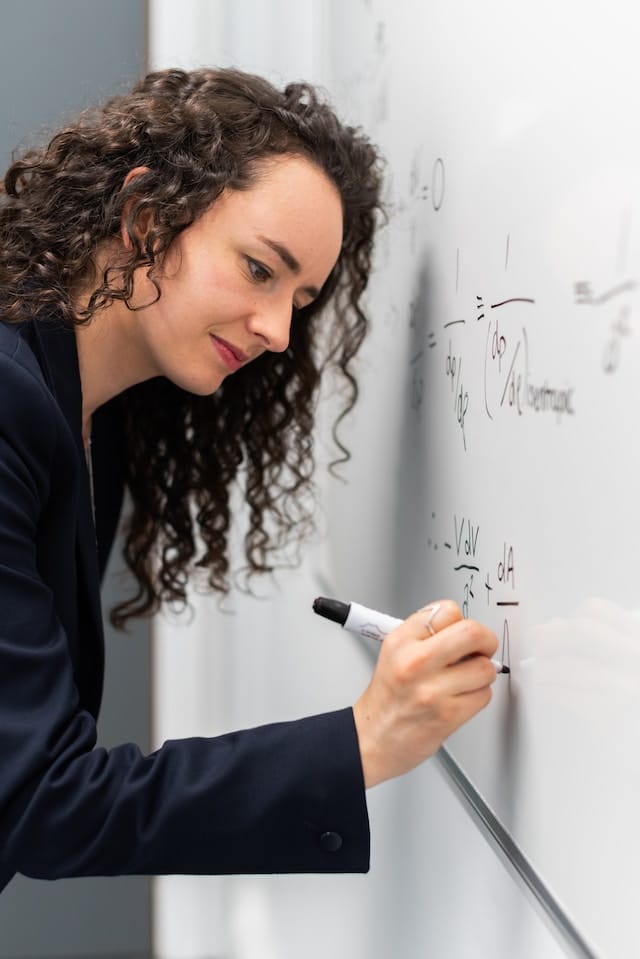 Frequently Asked Questions
Quickest Way To Get ICF Certification
The quickest way to become a certified life coach with the ICF is with a self-paced online certification program like the Coach Training Alliance or the iNLP Center. This will be quicker than in-person training. If you have the time and commitment you can be finished after 4 months. Some programs offer a "Fast Track" option where you can do the educational hours within several weeks. However, after you did the educational hours you have to finish the coach practice hours with real clients that pay you. Because of this, I recommend planning for at least 4 months until you are certified. 
You also have to consider that after you completed everything from your side and done the final ICF exam, the application approval process takes additionally between 4 to 20 weeks. So it will be another 1 to 5 months (depending on the accreditation path) until you hold the ICF credential in your hand.
Is ICF Certification Worth It? / Are ICF Credentials Worth It?
YES! The International Coach Federation (ICF) is the leading and most recognized coaching organization in the life coaching industry. It issues the most reputable life coach certifications and is recognized around the world as a signal of professional excellence. Therefore, coaches with an ICF credential have the highest reputation in the world of professional coaching.
As a certified professional coach, it will be way easier to acquire new coaching clients and set yourself apart from so many other life coaches when you have this certified proof of your life coaching skills.
Is ICF Coaching Legit?
Yes. The International Coaching Federation has the highest reputation in the industry. The ICF standards around coaching competencies and ethics are the best in the industry.
ICF Membership Benefits
The benefits of an ICF membership are:
Coaching Community & Network. Connect locally and globally to other ICF coaches
Discount on ICF Credential Application Fees.
Professional Development. Learn from industry leaders through events, etc.
Life Coaching Business Development. Members-only toolkits & resources for business and marketing training to boost your coaching practice.
Ethics Resources. Special members resources
Cutting-Edge Research. Stay up to date on the latest trends in coaching
The community and network aspect of an ICF membership is clearly the benefit with the highest value for you as a coach. It is priceless to ask the right colleague for advice in a difficult case or be able to refer a client to a trustworthy colleague.
ICF NLP Certification
The most recognized ICF-certified coach NLP Certification is from iNLP Center. It is also the one with the best client reviews. Therefore the iNLP Center is widely recognized as the industry leader when it comes to NLP coaching certifications.
See also my article on the Best NLP Life Coach Certification Programs.
How much does the ICF exam cost?
The cost of the ICF exam is covered by the credential application fee. It starts from $175 USD for the ACC credential (Level 1, ICF-member) and goes up to $900 USD for the PCC credential (Portfolio, Non-ICF-member).
How much does the ICF coaching course cost?
A coaching program for ICF certification lies between $2,000 and $13,395 USD. My article about the best ICF coaching certification programs gives you a detailed breakdown of the actual leading courses.
How long does an ICF credential last?
Every ICF credential lasts for 3 years. Within this period you have to apply for a renewal. You have to prove additional educational coaching hours as well as mentor coach hours.
How long does the ICF exam take?
The final ICF exam takes 3 hours and contains 81 individual cases to evaluate. It is mostly based on the 8 ICF core competencies.
How many coaching hours do you need for ICF?
For the starting ACC credential, you need 60+ coaching educational hours as well as 100+ coach experience hours with real clients that pay you.
How many coaches are ICF certified?
As of right now, there are around 45,000 life coaches who hold one of the three ICF credentials in over 143 countries.
How do I ace the ICF exam?
Learn the 8 ICF core competencies thoroughly and you will ace the ICF exam easily. Train the sample exam questions on the official ICF website to get even more confident.
How many questions are on the ICF exam?
The ICF exam contains 81 different situational judgment items (coaching situations). You have 4 response options to choose from and you should rate the options from best action to worst action. (only one correct answer for best and worst action)
I hope this guide about ICF certification cost was helpful to you.