In this article, we explain the GRPI model and why it's useful for team development and effectiveness.
We provide examples and templates of the GRPI model as well as other resources that will help you put this model to use with your teams.
What Is GRPI?
For a business to run smoothly and effectively, it needs a solid team to work.
But just like any other group, a team does not come together easily especially when first formed.
All members have different personalities, strengths, and weaknesses that might either help or hinder a team's progress.
This is why it is important to assess the situation and make wise decisions for the team before attempting to work together.
Working with a team is not always going to be smooth-sailing and members will most likely clash with one another at some point.
Because of the complex nature of a team, many managers or leaders use different tools or models that will help them determine the state of the self development of their team. 
These tools are also used to determine the team's structure, identify problems, and provide solutions and insights.
One of the most commonly used team development models in the workplace is the GRPI which is a tool used to improve the efficiency of a team by addressing its Goals, Roles, Processes, and Interactions or Interpersonal Relationships.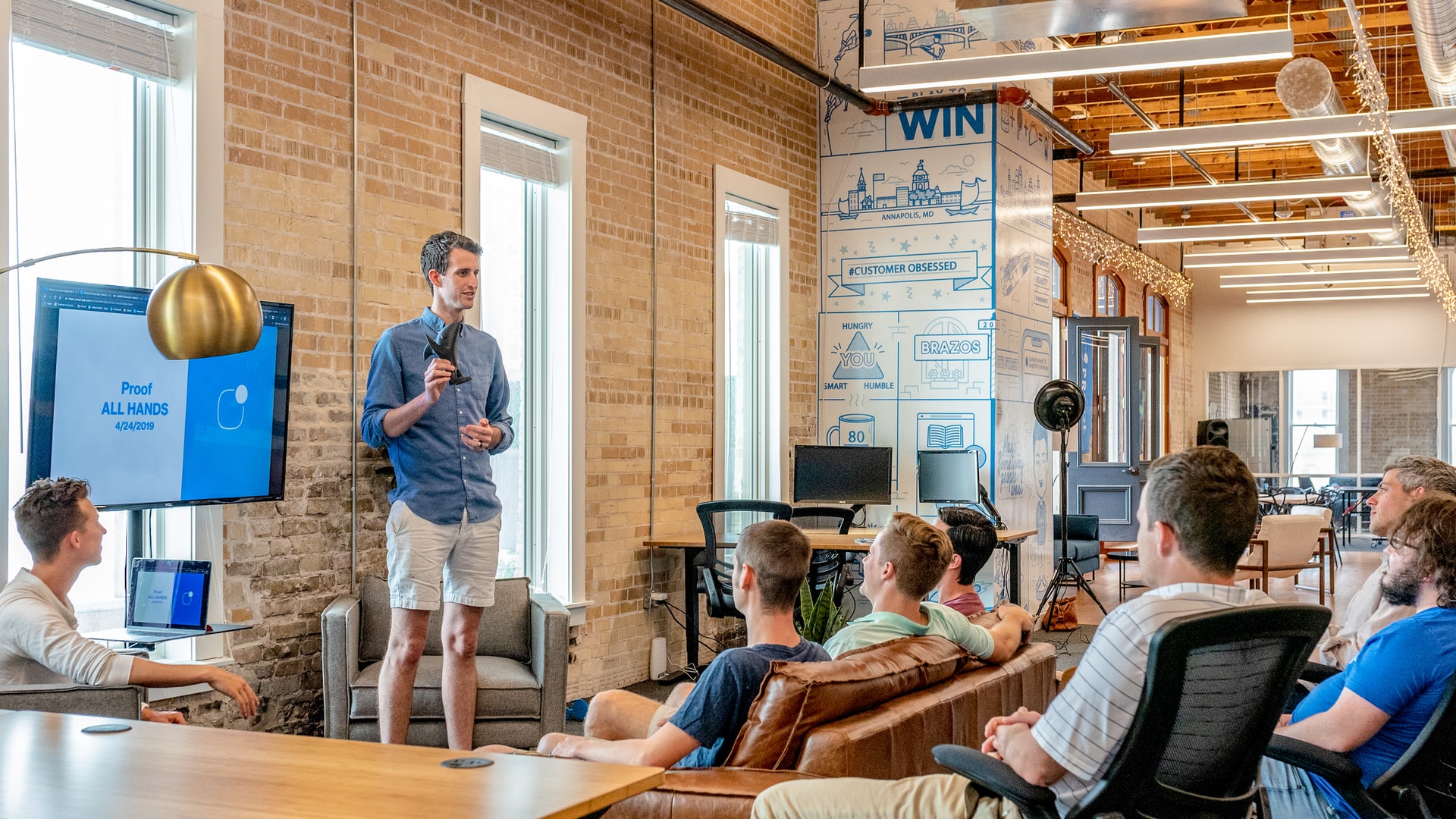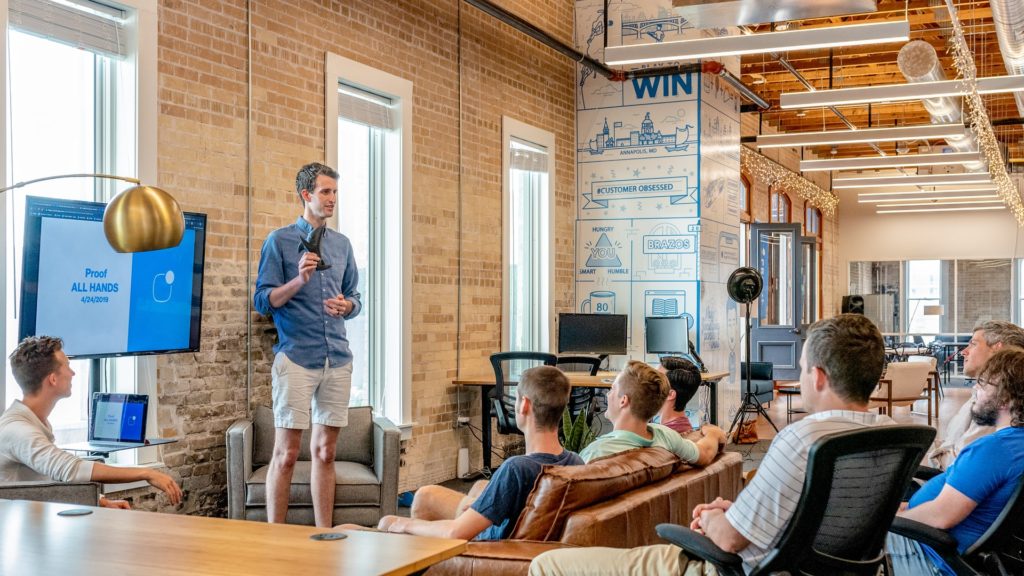 Related: What Are Examples Of Effective Team Dynamics
What Is The GRPI Model?
The GRPI Model was introduced by the organizational theorist Richard Beckhard in 1972.
In this model, the focus is on the four most fundamental aspects of a team namely its Goals, Roles, Processes, and Interpersonal Relationships.
The GRPI model allows the manager or leader to:
Assess the team's composition at the first meeting
Check and maintain the team's progress 
Use the model as a diagnostic tool to manage conflicts arising from interpersonal issues
Raise awareness about issues regarding the team's performance
Identify the potential causes of team dysfunction
Find solutions to problems occurring at a particular level
To better understand this team development model, let us take a closer look at the four fundamental dimensions.
Goals
A clear goal is the most fundamental aspect of a team.
It gives the team a shared understanding and acceptance of what they want to achieve and how they are going to achieve it.
A team cannot be called as such if the team members have a fragmented idea of their goal. 
Without a commitment from the members, they will not produce the results they are expecting.
When setting team goals, following the SMART (Specific, Measurable, Achievable, Relevant, and Time-Bound) method is very effective in aligning the team and individual goals. 
FREE Coaching Tips!
Enter your email below to get access to my proven self-growth tips and strategies!
Roles
Now that the team has a clear purpose, the next step is to identify the roles of the members.
They are distributed according to their knowledge and experience.
Roles come with responsibilities that every team member must be accountable for. 
This is also the time when team members must come to work collectively and cooperate. 
If a team does not have a clear distribution of roles, it can be a source of blaming and conflict due to overlapping responsibilities or undefined boundaries.
Process
With teams having clear goals and defined roles, the next stage is how to get things done.
The process involves a lot of factors such as decision-making, communication, conflict management, and problem-solving.
If the process is ineffective, it can lead to conflicts among members and develop interpersonal problems.
Related: Be, Do, Have Model Simplified – 12 Facts To Know
Interpersonal Relationships/ Interactions
One of the most common causes of problems for team members is due to interpersonal relations or the interactions between the members. 
It can be said that this aspect is also a factor in the problems found in other aspects of this model.
For a team to be effective, every team member should build trust and respect. 
There should always be open communication among them wherein everyone listens and gives constructive feedback to better understand each other and resolve conflict.
Having a good relationship with other team members will have a positive effect on setting and understanding goals, establishing appropriate roles, and defining the processes involved.
It is important that every team member maintains a healthy environment in order to achieve its goals. 
Related: TOP Team Building Consulting Firms You Should Know
GRPI Meeting Model
A GRPI Model aims to assess a team's effectiveness and also determine which areas or dimensions that still need improvement.
Usually, the manager or leader is the first to assess the project team's effectiveness in different aspects under the GRPI Model. 
Then, each of the team members will also partake in the assessment. 
Examples & Templates of the Model
If adopting the GRPI Model for a team's effectiveness assessment, here is a sample checklist that you can use:
G
Purpose and outcomes
We understand and agree on our project's mission and desired outcome
Customers and needs
We know our stakeholders, what they want, and why they want it
Goals and Deliverables
We have projects and deliverables that are linked to our project goals
Project Scope and Definition
We understand and agree upon what is in and out of our project scope
R
Roles and Responsibilities
We have defined and agreed on our roles, responsibilities, skills, and resources
Authority and Autonomy
Our team understands the degree of authority and empowerment we have to meet our project mission
P
Critical Success Factors
We know and are focusing on the key factors needed to meet the project goals and mission
Plans and Activities
We have a game plan that includes the right tasks, clearly defined and assigned
Monitoring and Measures
We have a monitoring process and specific metrics linked to progress and goals
Schedule and Milestones
We have defined our project schedule, including the key phases and milestones
I
Team Operating Agreements
We have shared expectations, agreed and followed guidelines for how our team works and communicates
Interpersonal Team
We have the necessary relationships, trust, participation, and behaviors for effectiveness
The checklist is evaluated by either 1-10 or 0%-100%.
When using this, it is important to identify the ideal desired state first before determining the current state of the team.
After assessing the current state, the next step is forming an action plan that will take the project team to its desired state. 
Worksheets & PDF
If you are interested in using the GRPI Model to assess your team's effectiveness, you can download a sample worksheet.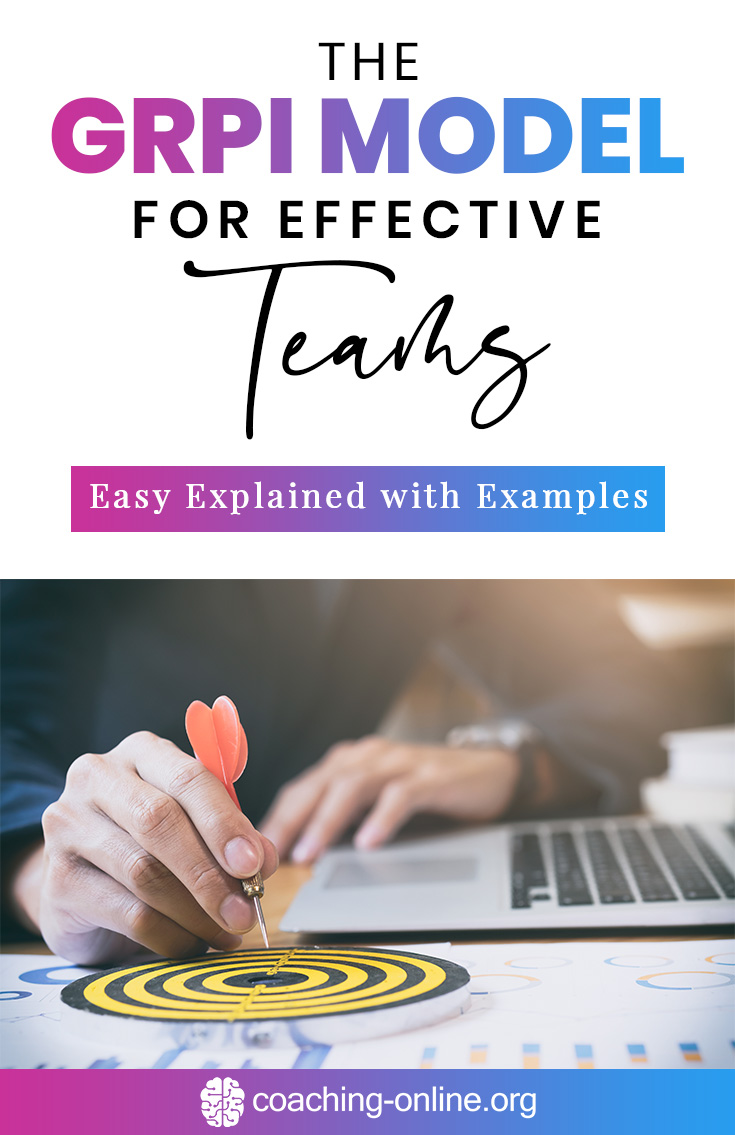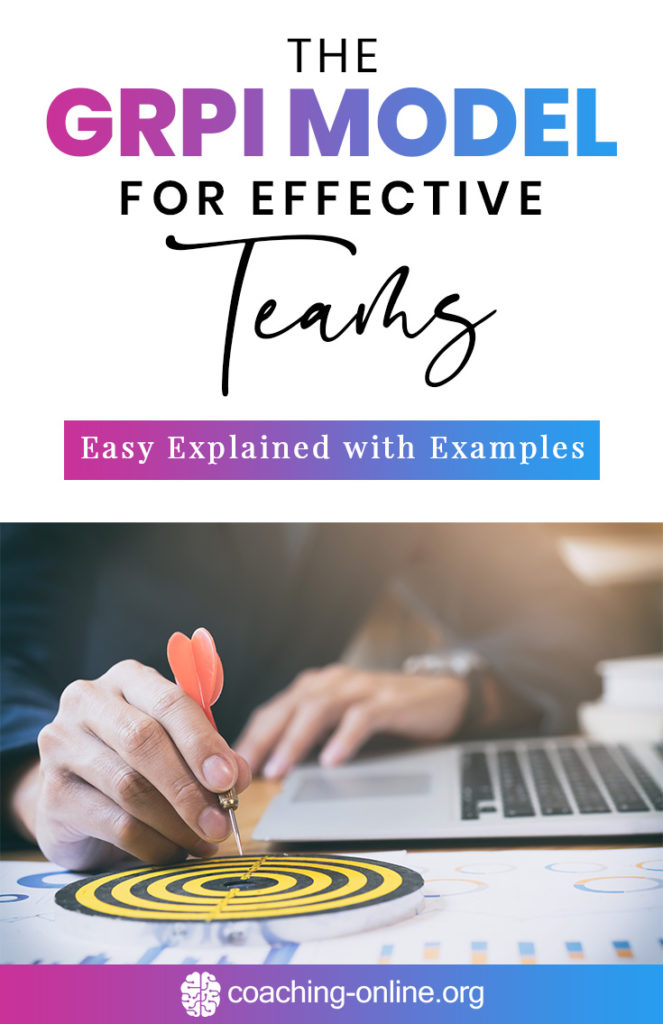 Take a GRPI Survey
Knowing the current state of the team is essential in determining its progress and its effectiveness.
It provides the necessary insights to help formulate solutions to improve the team's state.
The GRPI Model is a useful tool for new teams and when a team encounters a problem with an unknown cause. 
It is highly recommended that a team's GRPI assessment should be reviewed occasionally to closely monitor the team's performance.
Unlock Your Potential NOW!
Get FREE access to my self-growth area and achieve more fulfillment, success, control, and self-love!
Related: Integrated Leadership: Ideas To Be A Better Leader
Other Team Effectiveness Models
While the GRPI Model is a useful tool in determining the current status of a team or determining a team-related problem, there are also other models that managers can use to shed light on a team's efficacy.
Some of these team effectiveness models are the following:
The Katzenback and Smith Model
The T7 Model of Team Effectiveness
The LaFasto and Larson Model
The Hackman Model of Team Effectiveness
The Lencioni Model
Tuckman's Team and Group Development Model 
Sigma's Change Acceleration Process
These team effectiveness models are helpful guides to identify what is lacking in the team and how to address them to improve the team's efficacy.
These models also have different concentrations so they have their own strengths and limitations.
Understanding them carefully is essential if one wants to apply a model for the team.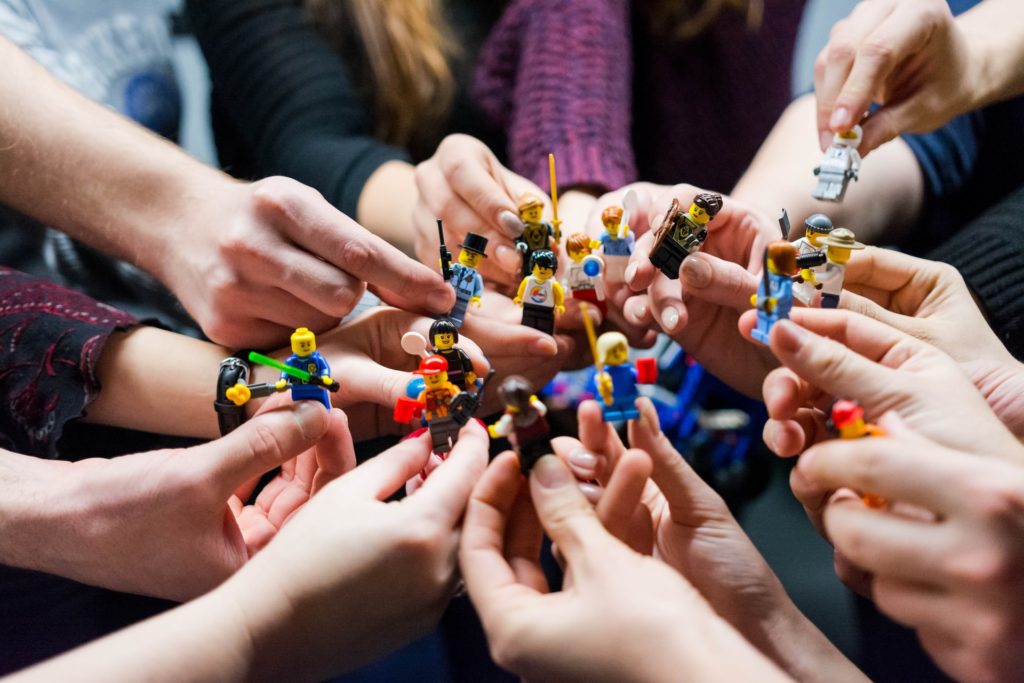 How Do You Define Teamwork?
There is no clear definition of teamwork as it can vary from one experience to another.
Basically, it is the combined effort of people to achieve a common goal.
It also refers to when the skills and experience of each member are shared so that the team can work effectively.
Related: Cog's Ladder Easy Explained Including Its Stages
What Makes A Good Team?
Not all teams are alike since each team has different compositions of members.
A good team must have a combination of good leadership and cohesive teamwork in order to work.
However, there are certain qualities that a team should possess for it to become effective.
A high-performance team should have the following qualities:
Has open communication.
A good team should have honest discussions wherein they could share their thoughts and opinions.
This makes the members feel that they are able to contribute.
Has clear goals.
Setting a clear goal for the team helps in having a solid foundation and direction.
A team that understands and focuses on their objectives is more likely to work effectively.
Has good leadership.
A team needs a great leader to steer them towards the goal.
A leader needs to provide constructive feedback to the members and also learn to listen to them.
Has trust and respect.
A team without trust and respect cannot work effectively as the members will constantly have conflicts with each other.
This is why the leader must create an environment wherein the members are able to rely on each other and also trust each other to work independently.
Has diversity.
As mentioned before, a team is made up of people with different expertise and knowledge.
This is not necessarily a disadvantage since members can contribute different ideas that can be beneficial for the team.
Has good conflict management.
Conflicts in the workplace are inevitable and it is the leader's responsibility to resolve them.
Instead of creating heated arguments, it is better to have the members challenge each other in a constructive way.
Related: Ways To Credible Leadership
What Affects Team Performance?
There are many aspects that come into play when talking about a team's performance and success.
Below are the following factors that affect the performance of a team:
Social norms
Team roles
Team cohesiveness
Communication
Groupthink
Group size
FREE Coaching Tips!
Enter your email below to get access to my proven self-growth tips and strategies!
Related Posts
Organizational Culture Inventory (OCI®) – Your Ultimate Guide
Cog's Ladder Easy Explained Including Its Stages
Group Polarization – 11 Strategies To Avoid It (Backed By Science)