Are you a business owner on the lookout for a quality team-building consulting firm?
Below, I've listed the 12 consulting firms that you need to know about in 2023.
These are based on the key qualities proven to increase team performance in the workplace.
So, let's dive in.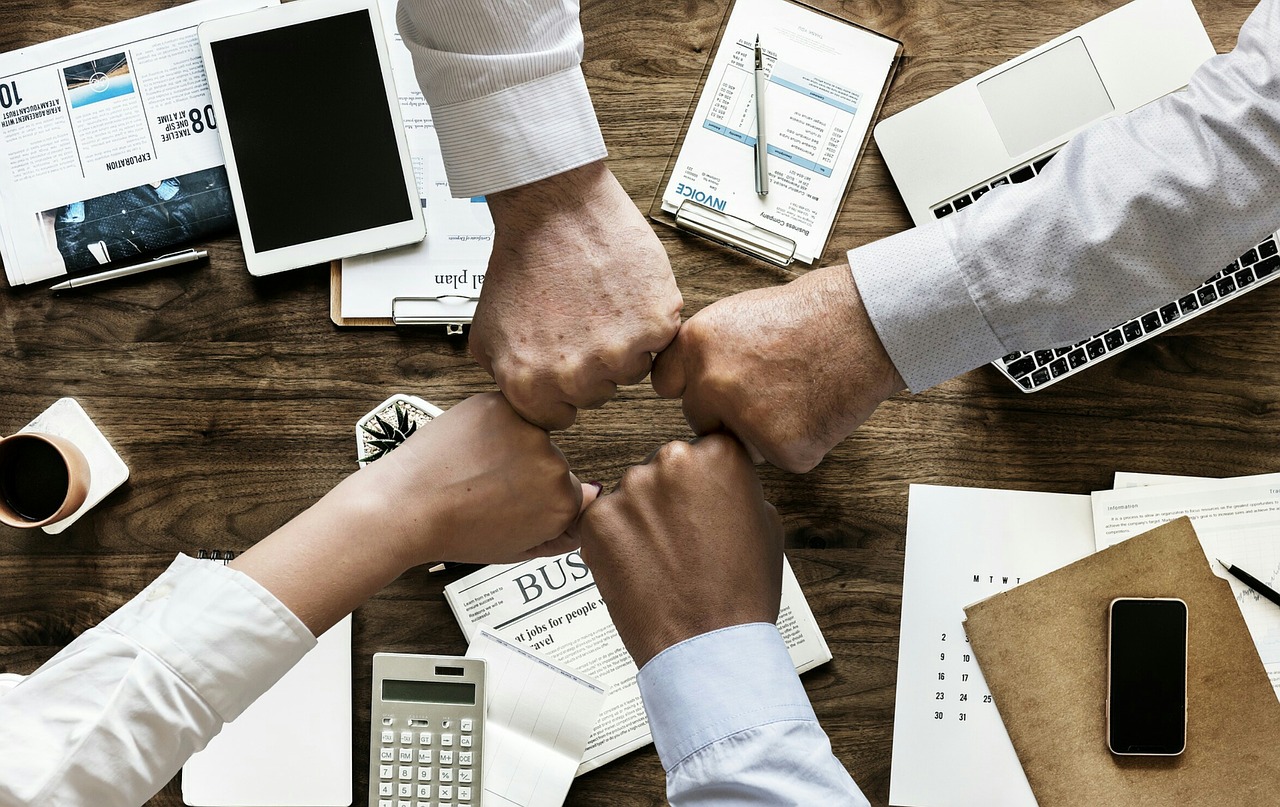 What Is A Team Building Consultant?
A team-building consultant specialises in creating workshops that improve employee engagement and bring your team closer together.
Most business owners realise it's important to have a strong spirit among their employees, but perhaps they're not the best at creating it. These business owners can outsource the creation of team-building workshops to a team building consultantcy.
FREE Coaching Tips!
Enter your email below to get access to my proven self-growth tips and strategies!
You should expect any half-decent team-building consulting firm to have a huge menu of events to choose from. Most will also manage these events for you.
However, a great team-building consultancy will contact you to ensure you organise and customize the most suitable event for ongoing success in your workplace.
Related: The GRPI Model For Effective Teams – Easy Explained With Examples
12 Of The Best Team Building Consulting Firms In 2023
You can trust these reuptable consulting firms to deliver great events and workshops for your employees.
1. Summit Team Building
Summit Team Building has been in business since 1999.
It offers fun and adventurous team-building programs with the aim of creating improved and lasting teamwork within your organization.
It also offers training workshops, which aim to enlighten business leaders about the excitement that can be created within a strong team, and practical tips to create it within a business.
Its consultants will be on hand to assist with the team-building process from beginning to end. Their job is to understand your employees, what you need as an organization to achieve your goals and to personalize your team-building experience, so it's as effective as possible for everyone involved.
Related: What Are Examples Of Effective Team Dynamics
2. FireFly Team Events
FireFly Team Events is one of the most popular team-building companies in the United States.
The company has a huge range of programs to help create a stronger atmosphere within various teams throughout your business.
You can choose between traditional team-building workshops, virtual events, charity events or scavenger hunts. There are plenty of options to create customized events that are fun and suitable for your teams' personal goals. FireFly's consulting team is on hand to discuss any adjustments you'd like to make.
FireFly has worked with several huge international organisations, including Amazon, Nike, Twitter, YouTube, Red Bull & Disney.
3. Worth Ethic
Worth Ethic provides training for organizational leaders to help them boost their leadership skills and develop the ability to build engaged teams. You can expect to learn how to develop positive relationships with clients and employees, as well as management teams from other organizations.
More importantly, you'll be able to build engaged and satisfied teams ready to work hard for your organization.
You can expect Work Ethic leadership training to remove the mystery out of developing incredible team-building skills. The consultants include Harvard-acclaimed authors, Kate Ludeman and Eddie Erlandson, who have successfully been training leaders for decades.
To get started, you can take the free 'Alpha Assessment' on its website to measure how you currently rate as a business leader.
Related: Group Polarization – 11 Strategies To Avoid It (Backed By Science)
4. Experiential Learning
Experiential Learning provides kits to help organizational leaders create their own successful team-building activities.
One kit provides you with everything you need to set up dozens of engaging and innovative activities for those taking part.
The company also has kits to improve leadership and customer service skills. All of its kits have been created based on research-backed methodology. They include instructions and questionnaires for participants to give feedback on the activities.
You can call an Experiential Learning staff member on a worldwide helpline. You can also send a message or find online activities on the Experiential Learning site.
Unlock Your Potential NOW!
Get FREE access to my self-growth area and achieve more fulfillment, success, control, and self-love!
5. Odyssey Teams
Odyssey Teams provides your organization with an opportunity to engage in team-building activities that make a difference to the wider community.
The company sells kits and designs programs to help your business engage in charitable activities.
For example, you could invest in the Life Cycles program, where your employees will build bicycles for children. There's also the Playhouse Challenge, where you build playhouses for disadvantaged children in the local community. Or perhaps you'd prefer the Build-A-Hand program, where you build prosthetic hands for amputees.
Either way, the end result is you get a more engaged organization, while also doing your bit for the less fortunate.
Related: Be, Do, Have Model Simplified – 12 Facts To Know
6. Asemblr
Asemblr provides an impressive range of high-end team-building experiences in the UK. The company has curated the best third-party team-building companies, rather than providing the experiences themselves. Consider them a broker of team-building companies.
You can contact an Asemblr staff member for help organizing an amazing company day out. Their job is to help create the perfect experience for your staff.
Leaders might indulge in this form of team-building experience to reward them for a great success or ongoing positive performance.
By doing so, you'll surely do plenty to improve employee morale throughout the organization.
Many of the activities are centred around a day of sports games or adrenaline rush activities. A great way to provide your employees with an experience they'll never forget.
You'll find a huge menu of team-building activities on the Asemblr site.
Related: Cog's Ladder Easy Explained Including Its Stages
7. Positive Adventures
Positive Adventures is a San Diego-based company that has been assisting with the development of team-building adventures all over the world since 2005.
The company prides itself in providing tailored services to help business leaders improve employee morale. The events are suitable for teams of at least 12 people, all the way up to 1,000 people.
It provides a huge range of fun activities to improve employee engagement. Its staff will organise the facilitation of these workshops, so you can focus on your actual job.
You can arrange a free consulting call, or an in-person meeting with a Positive Adventures consultant and work to arrange the most suitable event together.
8. Wildly Different
Instead of organizing team-building events on your behalf, Wildly Different offers team-building consulting.
Its experts will effectively discuss and show you how to create engaging team-building events yourself.
Wildly Different consultants have received plenty of positive feedback for their clear communication, smooth coaching process and personal approach to team-building consulting.
Related: Ways To Credible Leadership
9. Outback Team Building
Outback Team Building saw great success as a small adventure company, and has quickly grown into one of North America's top providers of team-building, training and coaching services.
Want to organise a fun team-building day to improve team morale and engagement? There is a huge menu of choices on the Outback site.
If you're looking for training and development programs, Outback provides these. You can choose from leadership training, emotional intelligence coaching, time management, negotiation and a lot more.
On top of that, this company also provides team coaching and management consulting programs to help you ensure sustainable change from the top down in your organization.
10. Nash Consulting
Nash Consulting provides a huge range of services to help your workplace flourish. It offers courses in management consulting, leadership coaching, handling conflict and building general people skills to improve personal relationships with customers and clients.
You can call or message one of its experts to discuss which of its programs might be best for improving your organizational performance and creating a more positive workplace environment.
Nash Consulting also has a podcast based around the art of effective management, which you can access on its site and via all good podcast providers.
11. MAP Consulting
The main offering from this company is its MAP System; a program which aims to help you identify key goals, improve productivity and boost the effectiveness of your leadership within 30 days.
Its team-building course helps you learn different styles of leadership that boost teamwork. You'll also develop the ability to identify and solve problems blocking effective teamwork in your workplace.
On top of that, the company provides executive coaching, business planning services and a leadership assessment to help you understand the effectiveness of your leaders, as well as getting feedback from them.
Related: Integrated Leadership: Ideas To Be A Better Leader
12. Six Seconds
Six Seconds provide training programs to help leaders to improve their emotional intelligence. All competent leaders will be aware that this is key to building positive relationships with employees and clients in any workplace.
The company mission is to support people to create positive change – and it has been doing so since 1997.
You can become a Six Seconds member, plus the company offers certifications in emotional intelligence. These achievements could look fantastic on the CV of anyone seeking a leadership role.
You can also purchase a Six Seconds assessment to test your employees' emotional intelligence – and identify where they can improve.
Any Questions On Team Building Consulting Firms?
Thanks for reading my list of reliable team-building consultancies.
I hope this will help you build a thriving and successful business full of engaged team members. The ability to cultivate strong personal relationships between your employees is one of the most important factors to your organizational success, after all.
FREE Coaching Tips!
Enter your email below to get access to my proven self-growth tips and strategies!
If you have any questions about team development or using team-building consulting firms, feel free to get in contact via the comments section below.
I always like to connect with my readers and will be excited to respond to your message.
Related Posts
Constructive Conversations: 11 KEY Aspects To Master