Looking for spontaneous things to do? This ultimate guide features more than 222 ideas for you.
In my role as a certified life coach, I am always helping my clients work out what they want to do with their lives.
That's why I'm keen to share this guide with you.
So, let's dive in.
What Are Spontaneous Ideas?
Spontaneous ideas are made on the spur of the moment. The speed of the idea often adds to the excitement and that's why spontaneous people are generally regarded as fun to hang out with.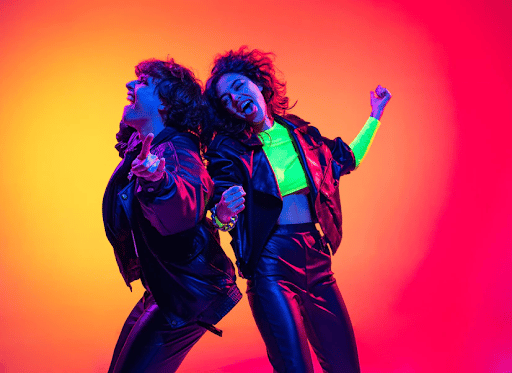 222+ Spontaneous Things To Do
A spontaneous idea doesn't have to be unique, mind-blowing or expensive. In fact, the list below is packed with fun things which are free or only cost a few dollars.
Unlock Your Potential NOW!
Get FREE access to my self-growth area and achieve more fulfillment, success, control, and self-love!
What Is Something Impulsive I Can Do?
Let's get started with some impulsive activities that could make the world a better place and probably make you feel happier too.
Buy a new outfit that's completely different to your style.
Donate to charity.
Give some money to the homeless.
Volunteer at an animal shop.
Donate your unused clothes to a charity shop.
Text five friends telling them how grateful you are to be in their life.
Tell your parents you love them.
Write a kind social media comment for a friend.
Apply for a dream job you think is too good for you.
Enter some online competitions.
Call a long-lost friend for a chat.
Tell your siblings how proud you are of them.
Go outside and compliment five strangers.
Visit your grandparents.
Give blood.
Bake some cookies for your neighbours.
Buy an amazing gift for the next friend who has a birthday.
Make a personalized gift for your best friend.
Buy a lottery ticket.
Talk to your crush. If it goes well, ask them on a date.
Bake some scones to book to bring to your work colleagues tomorrow.
Find a small YouTuber you admire and write a meaningful comment on their video.
Sign up for a half-marathon or some other fitness challenge.
Fun Spontaneous Things To Do
Here are some fun activities you can perform spontaneously.
Go to a local museum.
Join a yoga class
Go to the zoo!
Have a picnic outside. Enjoy your food with some fresh air!
Plant a tree.
Visit a psychic and get your fortune told.
Find an event on meetup.com and go tonight.
Learn some magic tricks.
Learn palm-reading
Invent a new TikTok dance. Maybe it'll catch on you'll go viral
Make some homemade jewellety
Go to the supermarket for foreign foods and buy some weird snacks
Go out to a restaurant alone and only order dessert
Take an ancestry test and find out where your roots lie.
Spontaneous Things To Do By Yourself
No company? No problem! Here are some spontaneous activities to do by yourself!
Grab a pencil and spend a few hours doodling a masterpiece.
Explore a new part of your neighbourhood.
Find a bargain on eBay, buy it, then try to sell it for a profit.
Write a poem and publish it somewhere online.
Learn a new recipe and cook yourself an epic dinner.
Treat yourself to a meal at your favorite diner.
Learn some basic phrases in a new language.
Load your favorite playlist and go for a run!
Binge-watch a new tv series.
Get outside and play Pokemon Go!
Go rock climbing.
Make some vision boards.
Visit your local library and buy some books.
Go to your nearest coffee shop, buy a drink and people-watch.
Find a craft to do on Pinterest.
Take an IQ test.
Take Buzzfeed quizzes.
Get a new haircut.
What Are Spontaneous Things To Do With Friends?
Spending time with friends, but not sure what to do? Here are some ideas to add some more fun to your day.
Go to a karaoke bar – and sing karaoke all night long.
Go thrift shopping.
Play crazy golf or mini golf.
Host a book club.
Go to the driving range and smack some balls.
Go to the arcade.
Go bowling.
Have a board game night.
Play video games all night until the sun rises.
Go to your local escape room.
Go ice skating.
Have a snowball fight.
Go hiking.
Have a chilli eating contest.
Go axe throwing.
Host a potluck dinner.
Go to the ice cream parlour and try to finish the biggest dessert.
Go to the cinema and see a film you've never heard of.
Jump on a train and hang out in a new city.
Go to a stand-up comedy show.
Hang out in the local markets.
Go fishing.
Go to play pool or snooker.
Go to the farm and feed animals.
Film an alternative music video for your favorite song.
Go and see a professional sports game.
Have a water balloon fight.
Have a water pistol fight.
Host a movie night.
Play dress-up and host a fancy dress party.
Go camping.
Go to a cooking class.
Visit a water park.
Visit your local funfair.
Prank call your old friends.
Visit another friends' house unannounced. Bring their favorite snack.
Go on a road trip
Play laser tag
Go to a live show
Go to the aquarium
Go to the planetarium
Play dodgeball
Have a costume party
Compete in a pub quiz
Play lawn games like Cornhole or Kan Jam.
Have a beach day.
What Are Some Spontaneous Things To Do With Your Boyfriend?
Sick of the same classic date ideas? Here are some more spontaneous things you can do when you spend time with your boyfriend.
Ask him to teach you a new sport.
Buy him tickets to see his favorite sports team.
Buy him tickets to see his favorite band.
Play a game of strip poker.
Play strip Twister.
Strip board games.
Play truth or dare.
Give each other a massage.
Go to the local bar and try some new craft beers.
Have a wine tasting night at home.
Ride scooters around town.
Netflix and chill.
Surprise him with some new lingerie.
Roleplay that he's approaching you at the bar for the first time. Make it last all night.
Roleplay in the bedroom.
Challenge him to one of his favorite video games. Maybe even have a video game night
Talk about where you want to be in 10 years time. Be as detailed as possible.
Play a classic game of 'Would You Rather'.
Draw or sketch each other.
Watch the sunset together.
Experiment with new kinks.
Bake cupcakes together.
Go to the gym together.
Go for a swimming and sauna session.
Watch a spicy movie together
Invest in new sex toys.
Add a little mystery to your sex life with blindfolds.
Spice things up in the bedroom some other way.
Set up a scavenger hunt in your house.
Go skinny dipping. (It's best to skinny dip in summer at night, so you don't get caught or freeze to death.)
Go to the all-you-can eat buffet.
Make a mixtape of your favorite songs.
Make a 'draw my life' video but for your relationship.
FREE Coaching Tips!
Enter your email below to get access to my proven self-growth tips and strategies!
Spontaneous Things To Do With Your Girlfriend
Trying to think of a new fun activity to impress your girlfriend? These spontaneous ideas might tickle her fancy.
Go rollerskating.
Go on a romantic walk somewhere new.
Go for a bike ride.
Go horse-back riding.
Find a drive-in movie theater.
Ask the "36 questions to fall in love".
Invite her to a spa day.
Roast marshmallow over a bonfire in your garden.
Have a joint bubble bath with your favorite music playing in the background. 
Go to a dance class together.
Make an epic three-course dinner together.
Visit a new cosy cafe together.
Take an art class.
Teach each other a new skill.
Plan your dream summer holiday together
Write her a love letter.
Hire a photographer and go for a couple's photoshoot.
Go to Ikea and plan your dream home.
Treat her to dinner at a fancy restaurant.
Bake a cake together.
Invite your friends round for dinner.
Look for fun free concerts or free events in your area.
Take couples' quizzes from her girly magazines. 
Visit the nearest botanical gardens.
Make homemade ice cream.
Play hide and seek.
Make cocktails together.
Go out in nature to gaze at the night sky.
Buy her a gift for no reason.
Send flowers to her workplace anonymously. 
Start your day with one of my morning date ideas.
Spontaneous Things To Do At Home
Your home doesn't have to limit your fun. Here are some ideas for spontaneous activities you can do without going outside.
Dye your hair.
Paint your nails a wild new colour.
Rearrange your bedroom.
Rearrange your old photo albums.
Clear out your attic. Hopefully you'll find some cool old stuff. 
Write a bucket list for your life.
Ask your social media friends for their favorite albums and listen to the first recommendation.
Ask your social media friends for their favorite films and watch the first recommendation.
Watch a make-up tutorial and try a new style.
Tweet or DM your favorite celebrities. Maybe they'll reply!
Cook a pizza from scratch. Invent your own topping style. 
Change your birthday on Facebook. Enjoy reading the best wishes.
Take an unflattering photo and make it your Facebook profile picture. Keep it there for 24 hours. 
Record a podcast talking about whatever you want. See how long you can make it last. Upload it and see if it gets traction. 
Watch a TV show you've never seen before. Maybe a genre you'd never normally watch. 
Cook home-made tacos.
Write a blog post about an important subject on Medium or Reddit. Reply to all the comments.
Write your best friend a gratitude letter and send it to them in the post.
Write an anonymous love letter to someone and send it to them in the post.
Unleash your inner child by making a fort out of blankets.  
Make pancakes!
Have a barbeque in the garden.
Sell something you don't need on eBay. Give it a 24-hour limit for extra spontaneity points.  
Paint a self-portrait!
Buy a musical instrument and learn it.
Buy and set up some potted plants.
Paint the walls!
Install some new furniture.
Crazy Spontaneous Things To Do
These final ideas are a little wild. Still, each of them could be a fun way to add some adventure to your life.
Go outside with a sign that says 'free hugs'. 
Book a skydiving session.
Go indoor skydiving.
Go to a nightclub alone to try and make friends.
Go out in public with a bluetooth speaker and dance to your favorite songs. Try to get others involved.
Try busking.
Go speed dating.
What's the one hobby you always wanted to try? Make your first step to trying it.  
What's your dream holiday destination? Book a flight there. 
Get a tattoo (maybe a small one on your ankle for now).
Get a pet (only if you're willing to look after it).
Get a prison pen pal.
Sign up to become an organ donor.
Watch a horror movie in the pitch dark of the night.
Ask one friend to set you up on a blind date.
Do something you're afraid of. There's never a bad time to face your fears.
Write a letter to someone you hate. Then, burn it afterwards. You'll feel better.
Jump in a lake. 
Take an ice bath. 
Go bungee jumping.
Go paragliding.
Go for a surf lesson. 
Spend the day saying 'Yes' to everything. 
Crash a wedding.
Experiment with a third wheel in your relationship.
Go paintballing!
Take a comfort zone challenge. I've got a big list of them. 
Sign up for martial arts lessons.
Reply to the scam emails that land in your spam inbox and see what happens.
Get a paperclip. Try and trade it up to buy a house.   
Unlock Your Potential NOW!
Get FREE access to my self-growth area and achieve more fulfillment, success, control, and self-love!
Any Questions?
Thanks for reading my list of fun things to do spontaneously.
Hopefully, it'll inspire you to live a life with less boredom and more fun. As you can see, most fun things don't necessarily cost a lot of money.
If you'd like to add another fun acitvity to this list, feel free to leave a comment below.
It would be great to hear from you.