Are you tired of feeling stuck in your personal and professional life?
Do you want to do something that can help your business or personal life move forward?
Hiring a life coach consultant may be the best decision you can ever make.
Life coaching has become more and more accepted as a regular practice for people from all walks of life.
But what exactly is life coaching, and how can it help you?
In this post, I want to offer you an in-depth look at the steps involved in the coaching process and answer some of the most important questions that you may have as a client.
Let's dive into it:
What Is A Life Coach?
A life coach is a professional who helps with almost all aspects of their client's lives.
This can either be in the professional or personal life of the client.
Life coaches work with their clients to help them to overcome obstacles and carry out changes in their lives to achieve their professional or personal goals.
These experts are dedicated to helping their clients live up to their fullest potential.
What Does A Life Coach Consultant Do Exactly?
I know that the definition of a life coach is pretty vague.
To help you get a better understanding of what life coaches do, here are some of their specific duties:
Life Coaches Listen To Their Clients
The main job of a life coach is to listen to what the clients have to say.
In this way, the consultant will be able to assess their needs, goals, and backgrounds accurately.
Equipped with the right information, they can be able to establish an action plan that can help their client grow as a person and professional.
Unlock Your Potential NOW!
Get FREE access to my self-growth area and achieve more fulfillment, success, control, and self-love!
Life Coaches Work With Their Clients To Develop Effective And Efficient Strategies
A life coach consultant has the right education and proper knowledge about strategy building techniques, allowing them to come up with a plan that will be most effective for their clients to enact the life changes that they want to achieve.
Life Coaches Offer Motivation, Inspiration, And Accountability
Aside from creating a solid action plan, it is also the role of a life coach to provide the validation that their clients need to stay motivated, dedicated, and inspired to pursue their dreams.
Moreover, life coaching provides accountability and ensures that the client will remain on track through reminders, regular calls, follow-up meetings, and other performance tracking and monitoring tools.
3 Steps Your Life Coach Will Walk You Through
If you are seriously considering working with a life coach consultant, you will want to understand the steps that you will have to undergo during the process. Without further ado, here they are:
#1 Discovery And Assessment
The first stage of the entire coaching process is all about discovery.
This stage of coaching involves exploring yourself—your thoughts, aspirations, dreams, fears, self-imposed hindrances, insecurities, mindset, philosophies, and more.
Moreover, the coach will also aim to learn more about your talents and priorities.
To do this, your coach will ask you the right questions that will allow you to open up and reveal things about yourself.
Through this stage, you and your coach will learn more about your priorities, deepest desires, and goals.
After the discovery, comes the assessment. Keep in mind that coaches are all about helping you get from where you currently are to where you want to be.
Assessment is simply the coaching process of interpreting the information gathered to set these benchmarks.
FREE Coaching Tips!
Enter your email below to get access to my proven self-growth tips and strategies!
#2 Strategy
The next goal is to come up with all possible courses of action that will help you reach where you want to be.
Your coach will brainstorm with you to identify your options and resources.
Afterward, you will need to compare and contrast each action plan that you have created, weighing the risk factors and benefits to help you learn and discover which would be most suitable to achieve your goals faster and more efficiently.
That's what life coaches help to do.
Once you have pinpointed the best course of action, your consultant will help you come up with an action plan.
This plan will help you figure out three things—what you have to do (and when), the type of obstacles you may encounter (with possible solutions), and lastly, how each step can contribute towards the achievement of your goals.
#3 Action To Completion
Once you and your coach have determined the right steps for you to take, it will be up to you to put that plan into action.
In this step, you will be the star, and you will be the one responsible for making things happen.
The role of coaches at this step is to hold you accountable and to make sure that you are taking the necessary steps that will bring you closer to your goals.
He will be the one to make sure that you will not go off track and will be with you to motivate, inspire, and push you to continue taking the next steps until you have accomplished your mission.
Frequently Asked Questions About Life Coaching
Aside from the process that life coaching involves, there are a lot of other questions that need to be answered for you to determine if life coaching is for you. Here are some of them:
Is Life Coaching Consulting?
Many people often confuse coaching with consulting.
That's why they are also referred to as a life coach consultant.
Well, there is a thin line between life coaches and consultants, but they are different things.
The main difference between the two is that coaching is a process that allows you to discover the answer or strategies by yourself.
On the other hand, consulting will provide you the answers that you need.
After a consultation, you will walk out with the tools and information you need to move forward.
Following a coaching session, you will go out equipped with the strategies that you need to overcome possible hurdles along the way.
Another main point of difference between the two is consultants help you to address a specific problem.
In contrast, coaches help you to correct any behavioral issues or faulty mindsets that are preventing you from reaching your full potential.
While these two services have completely different approaches and principles, they are both useful in helping the client achieve their goals in their personal or professional life or their business.
Unlock Your Potential NOW!
Get FREE access to my self-growth area and achieve more fulfillment, success, control, and self-love!
Is A Life Coach A Good Career?
With the increasing popularity of life coaches, it does not come as a surprise that a lot of people are thinking of getting into the business of life coaching or consulting.
In general, being a life coach is a good business, but of course, it will depend on what your passion is.
After all, pursuing a career in life coaching is not as easy as you think.
You'll need to have formal training or experience in the field to stand out to your client base.
Moreover, you also need to choose your specialization—executive, life, or business coaches.
Whichever you choose, you need to make sure that you are equipped with the knowledge to help your client climb up the corporate ladder, grow his business, or just empower their life.
Last but not the least, you also need to make sure that you have all the right characteristics to become a great life coach.
Which brings us to the next question about life coaches…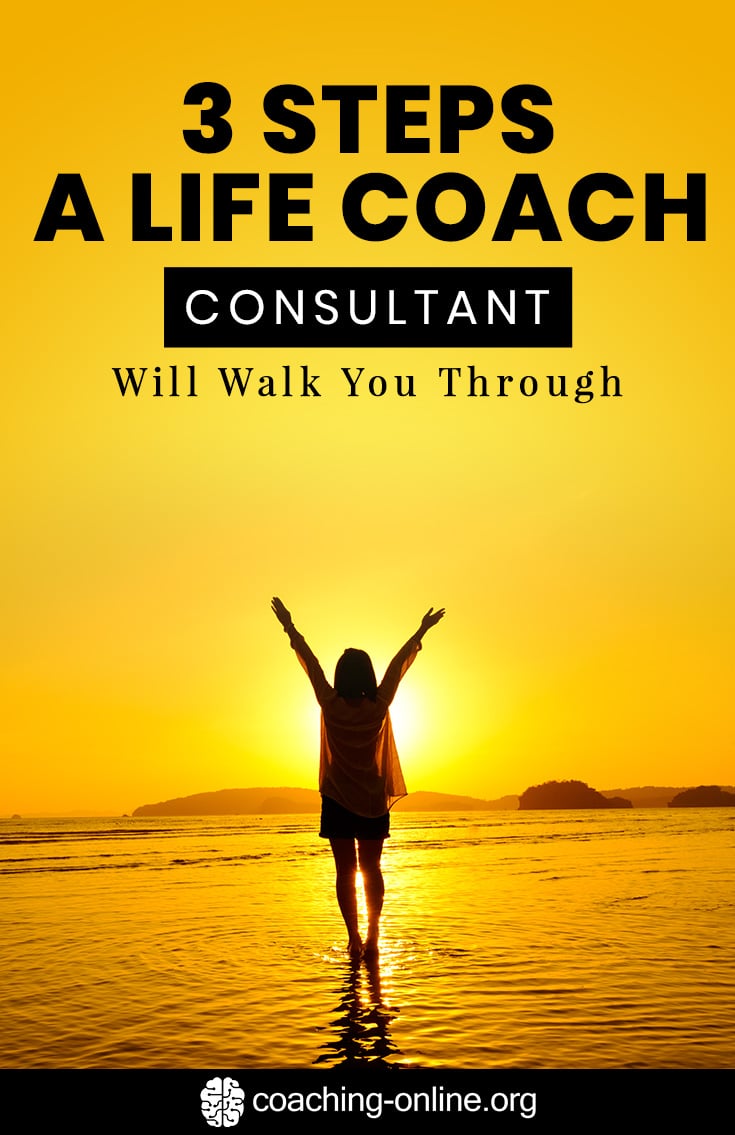 Who Are The Best Life Coaches?
Anyone can be a life coach, but not everyone can be a good life coach.
To make sure that you will be hiring one of the best life coaches, here are some of the characteristics that you need to look for:
Ability to encourage and instill confidence in other people
Great communication skills
Optimistic
Non-judgmental
Great listener
Inherently curious
Observant
Honest and patient
If you plan to start a career in the coaching business, these are the characteristics that you need to develop.
And if you are one of the many clients looking for professional coaching, find yourself a coach who is all these things and more.
Related: 10 Best Life Coach Certifications Online ICF Accredited
Should You Work With A Life Coach?
This is possibly one of the biggest questions you are asking yourself right now.
After discovering all the positive things that a life coach can do for you and your life, you might be wondering if working with a life coach is the best option for you.
That will certainly depend on your current situation.
Whether for your business or personal life, here are some of the many signs that working with coaches could be great for you:
You have low self-esteem or confidence.

You lack a clear vision of where you want to go.

You are overwhelmed with how big your business vision is.

You feel you need a change in mindset or behavior.

You just want to develop your skills and live up to your full potential.
If any of those sound like you, don't hesitate to start your coaching today!

FREE Coaching Tips!
Enter your email below to get access to my proven self-growth tips and strategies!
Related Posts