What Is a Wealth Coach?
A wealth coach is a specialized professional dedicated to guiding you through the maze of financial planning and wealth creation.
Unlike a traditional financial advisor who might focus solely on investments, wealth coaches dig deeper. They work with you to understand your financial habits, mindset, and long-term objectives.
Their aim? To empower you to make informed decisions, cultivate a positive relationship with money, and set you on a path to sustainable wealth.
Whether you're looking for a better-paying job, a clear idea of how to fund your family business or a way to get more value from your investments, a wealth coach can help you.
Remember, it's not just about having more money, but optimizing what you have and shaping your future with intention.
Key-Takeaways
A wealth coach works with you to understand your financial habits, mindset, and long-term objectives
A wealth coach isn't just an advisor, but a partner in your journey to financial wellness
Your financial journey is personal, and your financial coach should be someone you're comfortable walking that path alongside
10 Best Wealth Coaches 2023
Katie Brewer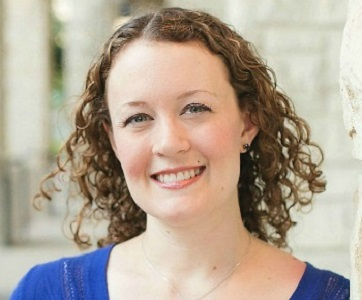 Katie Brewer is a certified financial planner and founder of Your Richest Life Planning. She has been featured in Forbes, Business Insider, and other publications. She helps clients with financial planning, investment management, and retirement planning. She is passionate about helping people become wealthy and live their best lives.
Therese Nicklas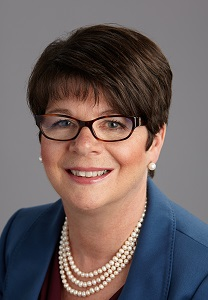 Therese Nicklas is a certified financial planner and founder of Wealth Coach for Women. She is passionate about helping women achieve financial freedom through education, clarity, and personalized service. She specializes in helping professional women, entrepreneurs, and privately-owned corporations. Her planning process is designed to help her understand the experiences that shape her client's perspective on money.
Dave Fernandez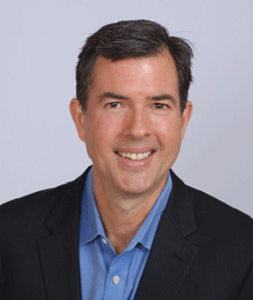 Dave Fernandez is a certified financial planner and founder of Wealth Engineering, LLC, a fee-only registered investment advisor firm in Scottsdale, Arizona. He has over twenty years of experience in the financial planning and investment advisory industry. He is considered an expert in his field and has been widely quoted in various national and local media.
Michelle A. Fait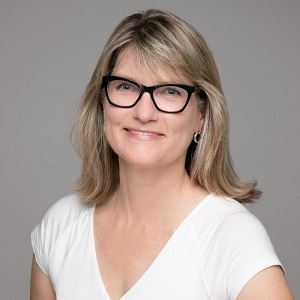 Michelle A. Fait is a certified financial planning practitioner (CFP ®) with expertise in investments and tax. She is the founder of Satori Financial, an independent financial advisory firm offering objective strategic advice for personal financial decision-making. She has over 15 years of experience in the financial industry and has worked as an investment banker in New York and Seattle for a major broker-dealer, during which time she held Series 7 and Series 63 NASD registrations. She is also an Enrolled Agent, a tax advisor who is authorized by the U.S. Department of the Treasury to represent taxpayers before the IRS.
Craig W. Ritter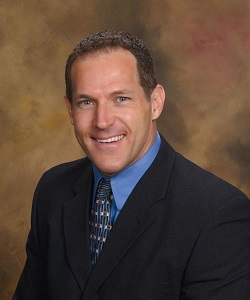 Craig W. Ritter is a certified financial planner and founder of Continuum Wealth Management, LLC, a fee-only registered investment advisor firm in Scottsdale, Arizona. He has over 15 years of experience in the financial planning and investment advisory industry. He is a fiduciary and has taken additional exams to become a Certified Financial Planner (CFP®).
James Lee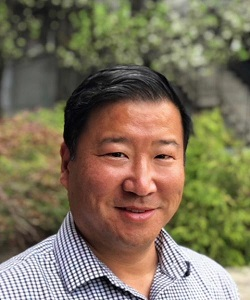 James Lee is the founder and President of Lee Investment Management. He has over 20 years of experience in the investment industry. The first decade of his career was dedicated to serving institutional investors – mutual fund and pension fund managers – with research on individual investments and industries. James started Lee Investment Management in 1998 to provide individuals and families with independent financial planning and investment advice. He now serves the needs of individuals, families, businesses and retirement plans.
Altfest Personal Wealth Management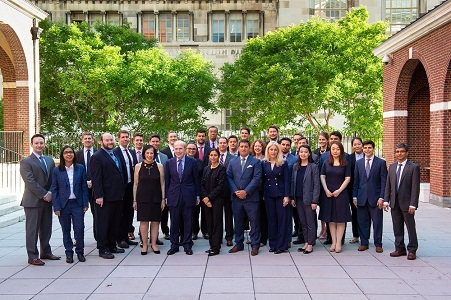 Altfest Personal Wealth Management is a firm that offers a comprehensive and objective approach to building more wealth. The firm has been serving individuals and businesses in New York City since 1983. The firm helps clients with financial planning, investment management, retirement planning, tax planning, insurance planning, estate planning, and cash flow planning. The firm uses its proprietary Total Portfolio Management tool to manage clients' investments according to their goals and risk tolerance. The firm is led by Lewis Altfest, a certified financial planner and an award-winning industry leader. The firm has been recognized by Barron's, Forbes, the Financial Times, and Bloomberg as one of the top independent wealth advisors in the country.
Bill McDonald
Bill McDonald is the Founder and Managing Director of Retirement Planning Solutions. He has over 20 years of experience in the financial services industry. He worked in the Finance Division with The Gillette Company (Fortune 500 Company) for more than 10 years where he managed over $400 million. He later worked with Waddell & Reed Financial Services where he received top honors for his work. He also worked with HD Vest Financial Services advising clients with portfolio management. Retirement Planning Solutions is an independent and fee-only investment advisory firm that separates itself from other firms in the industry by providing personalized, long-term relationships with clients.
Michael Garry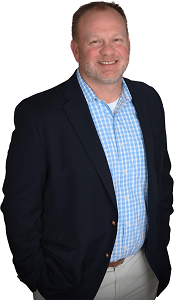 Michael Garry is the founder and CEO of Yardley Wealth Management, LLC, a firm that provides financial planning, retirement planning and investment management services to clients. He is a certified financial planner (CFP), an accredited investment fiduciary (AIF), and a licensed attorney with an MBA/JD degree. He has written two books on financial planning: Independent Financial Planning and Retirement Planning for Young Physicians. Michael Garry uses a structured investment approach based on low-cost, tax-efficient, and diversified funds from reputable providers.
Weingarten Associates

Weingarten Associates is a financial advisory firm that offers three main services: holistic financial planning, investment management, and tax planning and preparation. The firm is owned and managed by Ken and Trina Weingarten, who have extensive experience and qualifications in the financial industry. They are strictly fee-only, fiduciary advisors, which means they act in the best interest of their clients and do not receive any commissions or incentives from third parties.
Benefits of Hiring a Wealth Coach
Hiring a wealth coach can be a transformative experience. Here are some standout benefits of wealth coaching:
Personalized Roadmap: Your financial journey is unique. Wealth coaches craft strategies tailored just for you.
Money Mindset Shift: Do you believe it's "just money" or are you too protective of your wealth? Wealth coaches will launch important conversations about one's relationship with money. When you understand this emotional side, you can identify barriers and reshape beliefs and live your best life.
Holistic Approach: Beyond just numbers, they consider your life goals, aspirations, and values in financial planning.
Accountability: Regular check-ins keep you on track, fostering discipline and consistency.
Education: Equip yourself with essential knowledge to navigate financial waters confidently.
In essence, a wealth coach isn't just an advisor, but a partner in your journey to financial wellness. Consider what value this could bring to your life.
Training or Certifications a Wealth Coach Should Have
CFP = Certified Financial Planner
When considering a wealth coach, it's essential to look for those who hold the CFP designation. This certification indicates that the professional has undergone rigorous training and examinations in the complex realms of financial planning.
CFPs are required to uphold a code of ethics and adhere to high professional standards. Furthermore, they must maintain their expertise through ongoing education. This ensures that you're partnering with someone proficient in the latest strategies and fully equipped to manage the nuances of your financial journey.
CFA = Certified Financial Analyst
Similarly, the CFA designation is a hallmark of excellence in the financial industry. CFA charterholders demonstrate deep knowledge of investment management and have proven their commitment through an intensive three-level examination process.
If your wealth goals lean towards intricate investment strategies, hiring a coach with a CFA can offer specialized insights. Just as with CFPs, CFAs are bound by ethical standards, ensuring your interests remain at the forefront of all decisions.
Other Important Wealth Coach Selection Criteria
Wealth Coach Business Model
It's imperative to understand a wealth coach's business model before partnering. Their compensation structure can influence their advice:
Commission-Based: These coaches earn a commission on products they sell or recommend. While many provide sound advice, there's a potential for conflicts of interest. It's vital to discern if recommendations are in your best interest or driven by commission incentives.
Fee-Based: These professionals combine both commissions and client fees for services. While offering more transparency than commission-only models, it's crucial to clarify what portion of their earnings comes from commissions to ensure unbiased advice.
Fee-Only: Often seen as the gold standard, fee-only coaches are compensated solely by their clients. They don't earn commissions from financial products, which means their advice is typically free of any underlying sales motivations. By choosing a fee-only coach, you ensure that their primary focus is on your financial well-being and success.
Related: Fee- vs. Commission-Based Advisor: What's The Difference?
I highly recommend picking a fee-only advisor. That's the only way you make sure the advisor is 100% aligned with your interests and goals.
Commission-based advisors are always in a conundrum between your and their own financial interests. Expensive financial products are beneficial for the advisor but not for you.
Personality
One often overlooked yet pivotal factor in choosing a wealth coach is the personality fit. While credentials and experience are essential, the relationship's success often hinges on personal compatibility. Here's why:
Trust: You'll be discussing sensitive financial matters. A coach whose demeanor instills confidence and ease can foster genuine trust.
Communication: A coach who resonates with your communication style ensures you understand strategies and decisions clearly.
Alignment: Your values and financial goals should be understood and respected. A coach who aligns with your vision can guide you more effectively.
In essence, consider the intangible "gut feeling" you get when interacting with potential coaches. Your financial journey is personal, and your financial coach should be someone you're comfortable walking that path alongside.
How Much Does a Wealth Coach Cost?
Understanding the costs associated with hiring a wealth coach is essential in making an informed decision. Let's break down the potential expenses:
Hourly Rate: Wealth coaches typically charge between $200 and $500 per hour, depending on their experience and expertise. These sessions can encompass goal setting, financial planning, and strategy discussions.
Yearly Minimum Fee: Some coaches set a baseline yearly fee, which can range from $2,000 to $10,000. This covers their ongoing services and expertise throughout the year.
Wealth Management Fees: If you're leveraging a coach for wealth management, they often charge a sliding scale percentage based on assets. Here is an example:

1% for assets up to $500,000
0.80% for assets up to $1,000,000
0.65% for assets up to $5,000,000
0.55% for assets over $5,000,000
By understanding these cost structures, you can select a wealth coach that aligns with your budget and financial aspirations. Remember, investing in guidance now can pave the way for a prosperous future.
The Psychology Of Money
There is no other topic that is so emotionally loaded like money. Our relationship with it is deeply rooted in our upbringing, past experiences, and societal beliefs.
For many, money isn't merely a tool for purchasing and investing; it symbolizes success, security, and sometimes even self-worth. These emotions can often dictate our spending habits, investment choices, and overall financial decisions, both in positive and detrimental ways.
Therefore, it is crucial that your wealth coach includes this aspect. A top-tier coach doesn't just offer financial strategies; they dive into the psychology of money, helping you unpack and understand your money mindset.
This holistic approach to financial coaching ensures that you're not just financially equipped but also emotionally empowered to navigate your wealth journey.
I highly recommend this book to get deeper into this topic:
The psychology of money: Timeless lessons on wealth, greed, and happiness by Morgan Housel
Related: Reasons To See Money As A Tool – Life Changing!
Questions to Ask A Wealth Coach
Choosing a wealth coach is a significant step towards achieving your financial goals. But before making that first step to build wealth together, arm yourself with the right questions to ensure a fruitful partnership. When meeting potential coaches, consider posing the following inquiries:
What certifications and training do you have in financial planning and coaching?
How do you incorporate the psychology of money into your coaching?
What's your compensation structure (fee-only, fee-based, commission)?
How do you stay updated with the latest financial trends and strategies?
Can you provide references or testimonials from past or current clients?
How do you tailor your advice to individual client needs and goals?
What tools and resources do you use to monitor and manage my financial progress?
How often will we review and adjust my financial plan?
How accessible are you to clients for questions or concerns outside scheduled meetings?
What measures do you take to ensure my financial data's privacy and security?
By asking these questions, you'll gain a deeper understanding of the coach's expertise, approach, and how they can help to put you in a better financial position.
Related: Top 5 Budgeting Coaches To Help You Master Money Management
How a Wealth Coach Can Help People Achieve Their Financial Goals
Delving into the world of finance can feel overwhelming, especially when you're steering towards specific financial objectives. This is where a wealth coach steps in as a game-changer.
They help
crystallize your financial goals, ensuring they're both ambitious and attainable.
equip you with the right tools and knowledge to and meet your end goal
help you to improve your financial literacy so you can navigate the complex financial landscape
investing wisely
managing debts
building an emergency fund
empower you to make better decisions
hold you accountable
stay on track
In essence, partnering with a wealth coach means transforming your financial dreams into tangible realities, armed with expertise and confidence.
Wealth Coaching Process
Listening: A wealth coach should start by you sharing your perspectives, including your philosophy, lifestyle, and aspirations for the future.

Discussion: Once you've shared your viewpoints, you and your coach should have an in-depth discussion about your life philosophy, lifestyle, and future goals. This will help them gain a more accurate understanding of your situation.

Situation Analysis and Goal Quantification: With a clear understanding of your philosophy, lifestyle, and future goals, a wealth coach will analyze your financial situation and determine your spending, saving, and income goals.

Risk Analysis: Now, a wealth coach needs you to provide information to understand your risk tolerance and risk capacity. Risk tolerance refers to your ability to withstand losses, while risk capacity involves your financial ability to bear loss without jeopardizing your financial goals.

Understanding Your Mission, Vision, Values, and Goals: From the information gathered in the previous steps, a wealth coach will gain a deep understanding of your mission, vision, values, and goals. This understanding will serve as a basis for your financial plan.

Preparing a Financial Plan: After understanding your mission, vision, values, and goals clearly, a wealth coach will prepare your financial plan. This plan will determine the required rate of return on the investments necessary to meet your objectives.

Education and Training: In addition to creating your financial plan, a wealth coach should also provide you with education and training to assist you in your financial journey. This will cover various aspects of finance, such as managing finances, investment strategies, and understanding financial markets.

Guidance, Motivation, and Support in Implementing the Plan: Once your financial plan is ready, a wealth coach provides guidance, motivation, and support to help you implement the plan.

Addressing Barriers: During the execution of your financial plan, you may encounter obstacles. A wealth coach will be there to provide encouragement and assistance in addressing these barriers.

Review and Update: Lastly, a wealth coach regularly reviews and updates your financial plan to ensure it remains aligned with your evolving financial goals and life circumstances. It's a crucial part of any financial planning process to ensure the plan remains relevant.
Through these steps, a wealth coach aims to align your financial decisions with your values and provide clarity around your financial solutions and future.