A personal philosophy is a process of continuously examining, testifying, and verifying your personal views, in this case, on early childhood education.
Your personal philosophy defines your own teaching and viewpoints while also helping educators and parents understand your approach and views on early learning.
Personal Philosophy Examples
Brene Brown, a well-known research professor, has spent years researching topics like vulnerability and shame.
She's written several acclaimed books on these topics.
She has created "The Wholehearted Parenting Manifesto", which she shares freely.
In it, she teaches us to build heart centred emotional intelligence in ourselves and our children.
Here you can download a copy for yourself.
Many believe that learning through play can be important to a child's intellectual, emotional, social, and physical development.
The following are some differing philosophies in teaching.
Unlock Your Potential NOW!
Get FREE access to my self-growth area and achieve more fulfillment, success, control, and self-love!
Maria Montessori was the first female physician in Italy. She believed that children have a natural desire to learn.
Their philosophy in teaching is that by placing children in an enriched environment with specially designed materials and highly trained teachers, they learn quickly and easily through hands-on experience.
In 1907, Maria Montessori began teaching low income children in Rome using her own child-centred educational theories in her school, "La Casa dei Bambini" (Children's House).
She later travelled throughout the world teaching her methods of education.
She was nominated three times for the Nobel Prize.
Rudolf Steiner, philosopher, social innovator, and artist, inspired the Chicago Waldorf School with his ideals, insights, and pedagogical methods of childhood education.
Their philosophy of teaching supports free thinking, self-directed young adults ready to progress in their education, and ready to contribute positively to society and our world.
Many parents visiting the Chicago Waldorf School say, "I wish I had gone to a school like this", after seeing the warm, colourful rooms where children can let their imaginations roam while also feeling safe and protected.
Started by the schools of Reggio Emilia, a town in Italy, after World War II, it has become renowned as one of the best education systems in the world.
This teaching philosophy includes teachers, parents and children.
They also include the community as adding to the knowledge base of the children.
Parents are a respected and valued part of the school and their children's education.
The Reggio Emilia philosophy of early childhood education places an emphasis on the arts as children's symbolic language together with an engaging learning environment.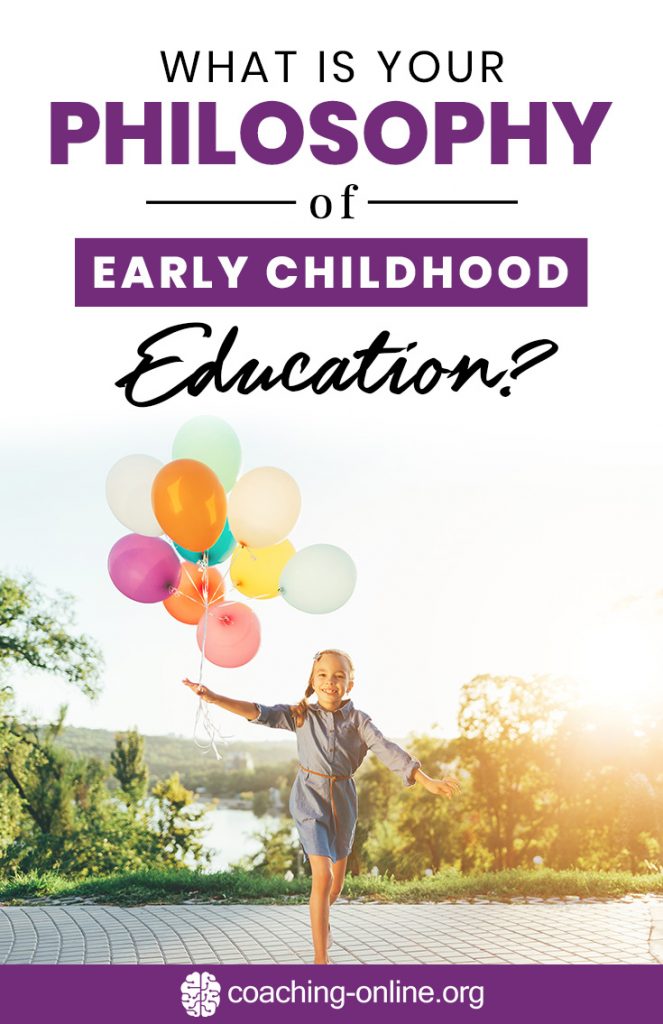 Young children learn through active exploration in an environment rich in materials and opportunities to converse, socialize, play, work and negotiate with others.
The classrooms provide an atmosphere of warmth, affection, and respect for each child.
Their philosophy of teaching is based on the children's interests and appropriate educational concepts.
All aspects of the child's growth are considered as well as whether the child prefers working individually, in a group, or even if they want to participate in a project or not.
Outdoor Classrooms
Research in childhood development coincides with the philosophy of Outdoor Classrooms that children are complex beings and require a broad variety of learning experiences and opportunities to grow.
Children are free to move indoors and outdoors.
Open space offers children various opportunities for big movement, vigorous social interaction, and explorations big and small.
Their activities help refine motor skills, and teaches them how the natural world works.
The outdoor space provides a balance of physically active and less active play.
Outdoor Classrooms offer many benefits physically, cognitively, psychologically, and socially.
How To Write A Philosophy Paper On Early Childhood Education
A personal philosophy of early childhood education defines you clearly as an educator. It's a statement about your beliefs which influence your actions.
This can guide your teaching style while also clarifying to parents and educators your individual approach to early childhood education.
This philosophy paper will express your unique teaching style, values, and beliefs when it comes to your philosophy of early childhood education.
Here are some guidelines you may want to address in your paper:
Clear statements expressing your beliefs, also how you'd like to implement and support those beliefs
Explain the values guiding your teaching beliefs
Include specific examples of your teaching theories and approaches
Include examples of people whose theories you like
How will you address different learning styles of children
How will you handle conflict in the classroom and behavioural issues of some students
Describe the importance of providing a welcoming environment to different personalities, special needs, and cultural diversity
Explain, how children learn, your role as the educator, how you'll involve other colleagues in early childhood education, the role of community, your understanding of early childhood education and commitment to further professional development, the role of families
How do trends and theories interact with your philosophy
Include links to an approved learning framework, Code of Ethics
FREE Coaching Tips!
Enter your email below to get access to my proven self-growth tips and strategies!
What Is Your Philosophy About Teaching?
This is not a question to be unprepared for in a teaching interview. If you fumble or improvise on the fly, you will look unprepared for the job.
Your teaching philosophy should be self-reflective so you can clearly define why you believe your personal philosophy is in line with your integrity.
An interviewer wants to know that you have a philosophy of early childhood education, that you can articulate it, and that your beliefs are a good fit for the school.
The following questions can help you examine your beliefs in order to compile your personal philosophies on education.
Take the time to consider each one in depth.
What makes you proud to be a teacher?
What standards do you set for yourself?
How do you view young children?
What is the child's role in their own development and learning?
How do you believe young children learn?
What is your view on your role as an educator?
How will those views influence your teaching?
What kind of environment do you wish to create for the children as it relates to your beliefs about early childhood education?
What do you see young children becoming?
What do you wish for them to achieve, accomplish, learn, feel, etc.?
What assessments do you prefer to use to see they've met the objectives?
Who or what approaches have had the greatest impression on you when you look back at the history of early childhood education?
What Is Your Philosophy Of Child Care?
Similar to a philosophy for early childhood education, consider your priorities and personal philosophy.
Ask yourself what you believe about child care.
Consider what you believe the role of play, art, dramatic, and academic activities play for a child.
Do you feel it's best to partner with parents, community, and care providers as a child care philosophy to support your child care program?
Consider what you might want or expect from a child in your program. This will affect the role of the teacher.
How do you think a child learns best?
Do your educational philosophies accommodate different learning styles?
Consider a variety of structured learning activities and open-ended ideas.
Address the wide variety of cultural, economic, and social backgrounds and how your personal philosophy can include all of them.
How does your classroom reflect a warm and welcoming environment? It should include indoor and outdoor activities, sensory materials, dramatic play, and academic materials.
Consider whether you want your curriculum to be learning through play or more academic based. This will define a student-led or teacher-led philosophy.
What is your personal philosophy about developmental child care, including physical, cognitive, social, and emotional.
Consider the role of progressive preschools with a child centred philosophy.
Exploring the different philosophies of child care and education will help define your values and what you believe.
As an educator, you'll want to be well versed and open to the various methods and their strengths.
This will help you to be flexible in changing times and new ideas.
Building emotional intelligence is an important factor in developing strong and resilient adults who can contribute responsibly to society and the natural order of the Earth.
As Brene Brown says, "truly deeply seeing" another is a sacred gift.
Unlock Your Potential NOW!
Get FREE access to my self-growth area and achieve more fulfillment, success, control, and self-love!
Related Posts
Bad Parenting Could Cause Addiction
Life Coach for Teens – A Comprehensive Guide