10 Questions to Ask Before Hiring One
In this day and age, you can already do a lot of things online even life coaching.
It's no wonder why some life coaches are shifting to the virtual world to provide their services.
With the use of technology, it is already easier to communicate with a client and vice-versa.
But before you hire a life coach, here are some questions you should consider.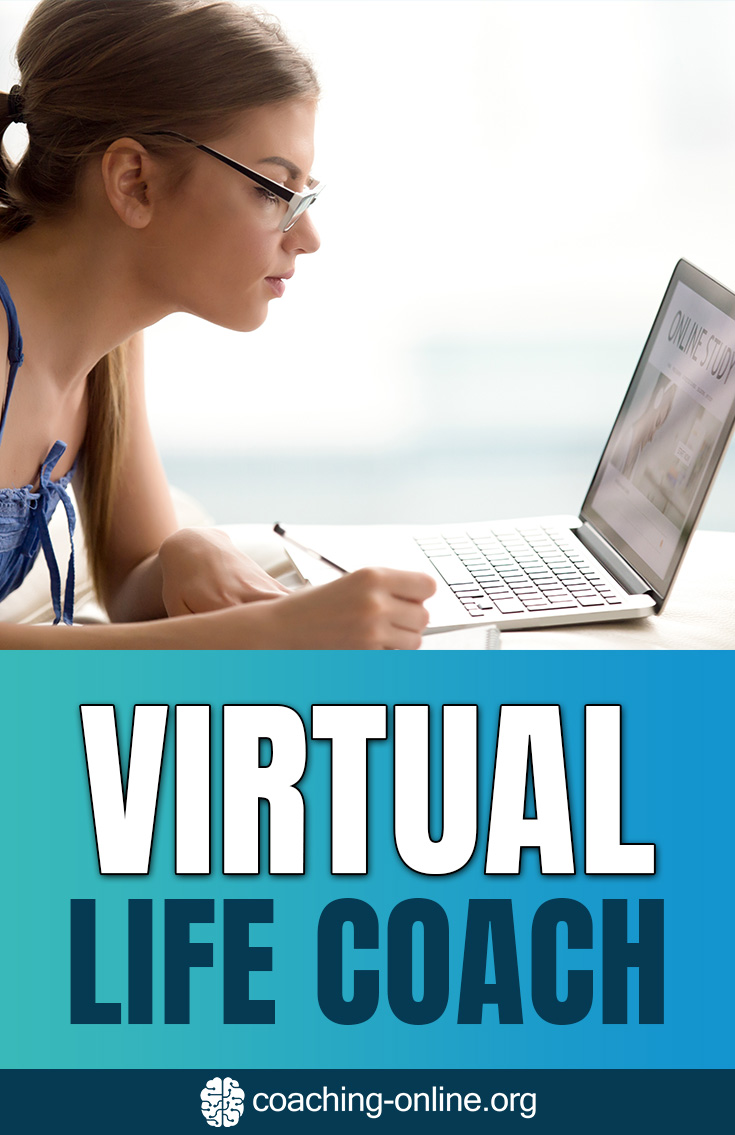 1. Do I Need A Life Coach Or A Therapist?
People might be confused about the difference between a life coach and a therapist. These two may have similar traits but they have different approaches.
How Is A Life Coach Different From A Therapist?
A life coach will focus on giving direction to your life path while a therapist will help you deal with the past in order to resolve emotional problems.
Another difference between the two is that a therapist is a healthcare professional who deals with people with mental illnesses such as depression and bipolar disorder, while a life coach deals primarily with people who are well-functioning but aim to be even better.
2. What Is A Virtual Life Coach?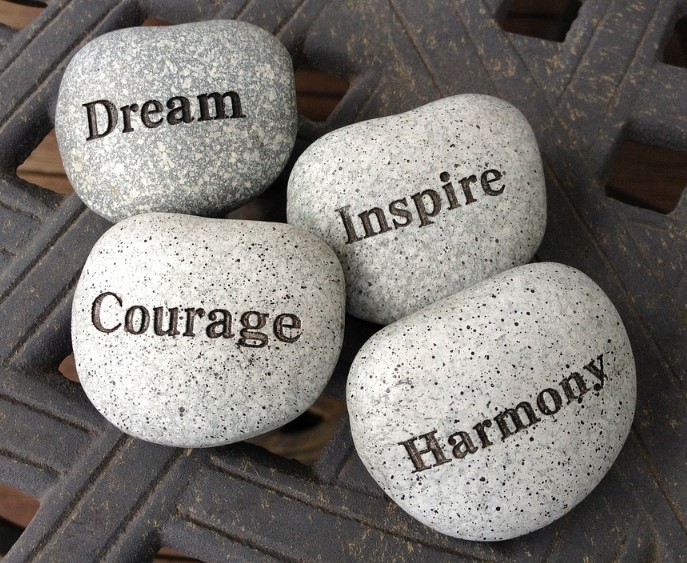 A virtual life coach is just a life coach that you can connect with online. More and more people are beginning to hire virtual coaches because of the flexibility.
It does not matter whether you can't meet personally—a life coach can still help you be the best version of yourself by means of Skype sessions, phone coaching, and email coaching.
People nowadays are leaning towards hiring a virtual coach because of these factors:
Affordability
Convenience
Accessibility
Flexibility
Less self-conscious
Clients who feel intimidated by being physically close to a life coach greatly benefit from a virtual coach.
FREE Coaching Tips!
Enter your email below to get access to my proven self-growth tips and strategies!
Some people are more confident to open up using online platforms and they can even communicate with their life coaches anytime or anywhere in the world.
3. Do I Need A Life Coach?
Whether you're feeling stuck in relation to a certain aspect of your life or you're looking to achieve a big life goal that's out of your comfort zone, a life coach can help you.
Although you can often help yourself, the path towards becoming unstuck or achieving a big life goal is easier when you have a coach helping you realize your full potential and understand yourself better.
4. What Does A Life Coach Teach You?
A life coach will teach you different strategies, techniques, and exercises and put them into use for your career or personal issues.
He will teach you how to analyze your current situation in life and then devise actions that are suitable for the client's goals and dreams.
Life coaches are what you need if you want to be assisted through challenges that may arise on your way to your end goal; but if you are looking for more specific coaching, there are different types of coaches that will help you deal with your career, emotions, and even your marriage.
Career Coaching
Whether you are looking for a new job, looking to change careers, or just want to advance in your line of work, a career coach will help you overcome these challenges.
They will help you uncover your strengths and how you can apply them to your chosen career path.
Counseling
If you are currently experiencing emotional distress, counseling is what you need.
Talking to a qualified professional will help in improving your health, which will then lead to a better, healthier lifestyle.
People might be embarrassed to talk about their own problems but they do not realize that talking to a counselor can actually help them in a lot of ways.
Marriage Counseling
Relationships are not always rainbows and butterflies. At some point in a relationship, a couple will always encounter relationship problems.
Sometimes, these problems might cause them to drift apart.
Marriage counseling aims to resolve these issues by discussing their problems with a marriage counselor.
In return, marriage counselors will help them in accepting their differences and have them interact better without sparking conflict.
Related: 10 Best Life Coach Certifications Online ICF Accredited
5. Why You Should Hire A Life Coach?
There are a lot of reasons why you should hire a life coach. One of the most important reasons is that you can have a deeper understanding of yourself which will be a great help when it comes to building your future.
It does not matter whether you are already successful in life, a life coach will be able to keep you in line with your goals and assist your way through it.
Some other reasons why you should invest in a life coach are:
You will be more confident about yourself
It will save you time in reaching your goals and dreams
You will be able to have a clear career path
You will be able to trust a person who will listen to your problems
You will communicate better with other people
A life coach will give you the support that you need when it comes to reaching your goals while helping you to become the best version of yourself.
The right life coach will make you a more confident and more assertive person.
Unlock Your Potential NOW!
Get FREE access to my self-growth area and achieve more fulfillment, success, control, and self-love!
6. Does Life Coaching Really Work?
People might be skeptic about life coaching and if it really works. This infographic from the International Coach Federation (ICF) shows that 99% are satisfied with their life coaching experience and 96% will most likely repeat it given that they need coaching again.
Others also saw great improvements with their self-confidence, relationships, communication, and work-life balance which are the aspects that drive people to hire a life coach.
While this can be a basis for the effectiveness of life coaching, it is better to experience it for yourself. Most life coaches offer a free life coaching session to get started.
7. What Does A Life Coach Charge?
Charges can vary from one life coach to another depending on several factors. Some charge for a single session while others offer monthly packages. Coaching fees may depend on:
The life coach's experience and credentials
Frequency and length of a coaching session
Method of coaching
Geographic location
You will find hourly fees between $75 and $500 at the market. Sometimes even more (e.g. for Executive Coachings).
8. What Can Life Coaching Help With?
Life coaching sounds simple as if just fixing your life in general. However, it is so much more than that. They will guide you in determining the right solutions to overcome your problems and challenges in life.
Below are some of the life areas life coaching can help you with:
Self-improvement and self-confidence
Work-life balance
Productivity
Health and fitness
Finding purpose in life
9. What Should You Expect From A Life Coach?
A life coach will make you a better person by giving you new perspectives when it comes to making decisions.
They will encourage and empower you as you make progress towards your goals. Each coaching session will make you attain a balance between your personal life and work. This is why finding the right life coach is important.
For effective life coaching, you and your life coach should have good chemistry.
This will greatly help in having open communication so that they will understand what you truly need and help you in return.
Their coaching style should also give you an inkling on what to expect. Some can be authoritative like a teacher, some will take a holistic approach, and some will focus on possible solutions to get to the place where you want to be.
In the end, a life coach will make you understand how you work and how you can utilize your strengths and abilities to achieve your dreams.
FREE Checklist!
39 Questions to ask your potential candidates in a pretalk. Saves you 3 days of preparation and a lot of nerves. Find your perfect fit instantly!
10. How Does A Life Coaching Session Work?
A life coaching session usually lasts for 60 minutes to 1 ½ hours. Depending on a client's needs, they can meet their life coach once a week or once a month.
During the first session, a life coach typically asks you about your goals. This establishes a foundation for your whole life coaching experience. Don't have a clear goal yet?
Don't worry. A life coach is trained to ask you questions that will make you realize your goals that you didn't even know you have.
After establishing your goals, a life coach will now do an assessment of your strengths and values. They may ask about your own experiences or how you handled certain problems you encountered. This makes it easier for a life coach to get to know you and how you work.
At the end of a session, a life coach may give you "homework" to complete certain tasks. These will act as stepping stones towards achieving your goals. This part of the session may also be an evaluation of you and your life coach's commitment and partnership.
Related Content
Check out also my:
Life Coach – The Complete Guide
Free Life Coaching Online