I've been part of an entrepreneur's mastermind group for several years. During this period, I've noticed that some of the members struggle with negativity.
And it's not just the members from my mastermind. Many people wrestle with feelings of worry, anxiety, low self-worth, and other negative emotions.
If you're among this large population struggling with negative thoughts or would like to help someone infuse more positivity into their lives, you're in the right place.
In today's post, you'll learn all you need to know about positivity coaching. You'll learn:
Who a positivity coach is and what he/she does.
How to choose a positivity coach
How to become a positivity coach and lots more
Let's get right into it.
#1. Who is a Positivity Coach?
A positivity coach is a professional who helps people overcome negativity and infuse more positivity into their lives.
#2. What does a Positivity Coach Do?
Just like the name suggests, a positivity coach's work entails guiding clients to find positivity in all aspects of their lives.
To achieve this, positivity life coaches employ positive psychology strategies.
One of these strategies is using positive words and phrases to develop positive thoughts in their clients. Through this approach, a positivity coach can help their clients achieve personal and professional goals, improve performance, and achieve overall wellbeing.
A positivity life coach also works to empower clients to overcome depressive periods in their lives.
Other ways that positivity coaches help clients include:
Help clients identify their strengths and weaknesses.
Keep clients on track to accomplish their goals.
Work on improving the client's motivation
Share tips on how to get through when things get tough
Guide clients on why and how to celebrate wins—even the small ones.
FREE Coaching Tips!
Enter your email below to get access to my proven self-growth tips and strategies!
#3. When Do You Need a Positivity Life Coach?
In my opinion, I believe that most people on earth should work with a positivity coach. Thanks to the high instances of negativity surrounding modern-day humans, a high percentage of people struggle with anxiety, worry, depression, and low self-esteem, among other negative emotions.
Working with a positivity life coach could help these people fight the negativity around them.
But how do you know it's time to seek the help of a positivity coach?
It's not that hard to figure out.
For starters, if you struggle with low self-confidence, it's best to seek the help of a positivity coach. When you work with a positivity coach, they guide you to focus on your strengths and improve your weaknesses.
With these exercises, you're more likely to experience a boost in self-confidence.
Another instance where you may need positivity life coaching is when you're looking to start a new business or change careers. Both these endeavors come with uncertainty, worry, anxiety, and a fear of failure.
With these negative emotions, you're less likely to achieve success.
Working with a positivity coach will help you overcome these negative feelings and reignite your passion.
You can also seek positivity coaching if you're always focusing on negative things from the past. When you work with a positivity coach, he/she guides you to face what went wrong in the past, allowing you to forgive and forget.
These aren't the only occasions you should seek the help of a positivity life coach. You can also hire a positivity coach if you have an inherent desire to breed more positivity in your life and in those around you.
But all these seem like scenarios where a regular life coach could help. What's the difference between traditional life coaching and positivity coaching?
Keep reading to learn more.
#4. Positivity Coaching Vs. Traditional Coaching
Despite the similarity in roles, positive coaches distinguish themselves through their coaching style.
While traditional life coaching methods employ a more reactive style, positivity coaching takes a more proactive approach. With a proactive approach, the coach teaches the client how to create and react to positive situations in advance.
Through this approach, the coach doesn't wait for negativity to arise but prepares the client for when negativity occurs.
Another difference between traditional coaching and positivity coaching is that most traditional coaches mainly focus on helping clients work on their weaknesses. Positivity coaches, on the other hand, work by empowering clients to optimize their strengths.
The other difference is that in traditional coaching, the coach may give negative feedback to the clients. For some people, this is fine as negative feedback results in positive clients.
However, when working with people with low self-esteem and anxiety, negative feedback is likely to result in disengagement.
Positivity coaches, on the other hand, mainly focus on giving positive criticism, which works best for people with low self-esteem and anxiety issues.
Related: Emotional Reactivity – 5 Ways To Be More Mature
#5. Benefits of Positivity Coaching
Like other coaching methods, the main benefit of positivity coaching is that it helps clients move forward and achieve personal and professional goals; therefore promoting a more meaningful life.
However, unlike other life coaching methods, positivity coaching has been scientifically proven to result in other benefits, including:
Increased positive emotions
Through approaches such as visualization, a positivity coach helps clients imagine positive outcomes or recall past positive experiences, which increases positive emotions.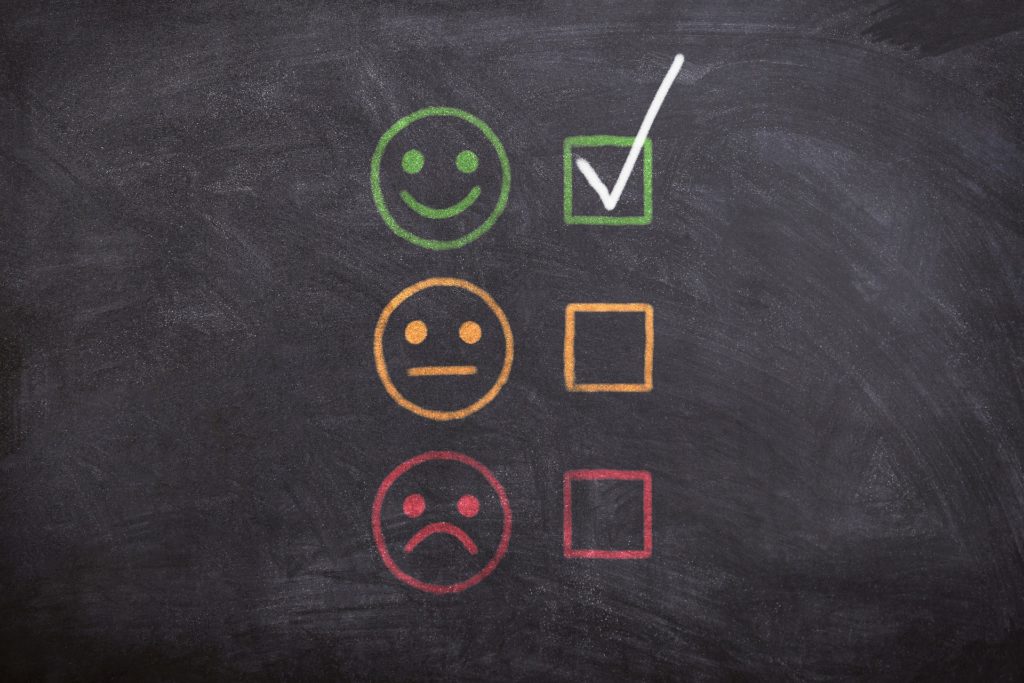 Improved goal setting
One of the main reasons people feel so negative is that they chase goals not aligned with their purpose. When you work with a positivity coach, he/ she questions your motives and digs deep into your motivations.
By doing so, you uncover your passion; therefore, set your goals in line with this passion.
Increased Hope
Working with a positivity coach is likely to result in you being more hopeful about life. During your coaching sessions, your coach helps you to identify your strengths, therefore, boost your belief in your abilities.
An increased belief in your abilities results in you feeling more hopeful.
Also, through visualization techniques, you remember past positive experiences or imagine positive outcomes, which results in you being more hopeful.
Now that you know how you stand to benefit from working with a positivity coach, it's time to start looking for a coach. But what features do you look for?
Keep reading to learn how to choose a positivity coach.
Unlock Your Potential NOW!
Get FREE access to my self-growth area and achieve more fulfillment, success, control, and self-love!
#6. Choosing a Positivity Life Coach
When it comes to choosing a positivity coach, you should consider several things.
For starters, is the individual an ICF certified coach?
When choosing a coach, make sure that they have received the training and certification from a recognized coaching training institution.
Other than being an accredited coach, you should also consider the coach's personality. Some of the qualities to look for when choosing a positivity coach include:
Positive attitude
Emotional intelligence
Confidence
Inspirational
Empathy
Are you always a positive person? The ray of hope who's always the go-to when friends need inspiration to become more positive?
Why not become a positivity coach.
Keep reading to learn how.
#7. How to Become a Positivity Coach
One of the best things about the coaching industry is the fact that it's self-regulated. If you feel like starting a coaching business, there are no limitations.
You can create a website and start selling your coaching services immediately.
However, this is not the best approach.
The best way for you to become a positivity life coach is to get the right training and accreditation.
Most clients will conduct thorough research before hiring a coach. Having the right accreditation will help to put you ahead of other coaches who lack certification.
However, getting a coaching certification will only get you so far. To become successful, you need to learn other skills.
One of the most important skills to learn is digital marketing.
With digital marketing skills, you'll be able to attract more clients to your business. Some of the most important digital marketing skills you'll need to learn include:
SEO
Email Marketing
Social media marketing
Blogging
With these skills, you'll market your business better and reach more people looking to infuse positivity into their lives.
#8. Best Coaching Certification
Most people searching for a coach look for one with accreditation from the International Coaching Federation.
This is because coaches certified by the ICF receive comprehensive training equipping them with skills to deal with diverse situations.
As an ICF accredited coach, you're likely to attract more clients.
But not every coaching training is ICF accredited. Here are six of the best ICF accredited coaching certification.
#9. Positivity Coach Salary
The coaching industry is highly unregulated, making it difficult to estimate how much you're likely to earn as a coach.
However, research suggests that a positivity coach earns approximately $ 50,000 annually.
But this is not a fixed amount. Different things may influence your coaching salary.
The number of clients you serve
How much you charge for your services
Your level of experience
#10. Best Positivity Coaches
Any Further Questions?
There you go.
All you need to know about positivity coaching. Whether you're looking for a positivity coach or want to become a positivity coaching practitioner, I hope this article was comprehensive enough.
If you have any other questions regarding positivity coaching, please leave them in the comment section below.
I'll be happy to answer any questions you may have.
FREE Coaching Tips!
Enter your email below to get access to my proven self-growth tips and strategies!
Related Content
ICF Coaching Certification: A Complete Guide
11 ICF Core Competencies of Coaching – Easy Explained