Last November I quit my office, sublet my apartment, and went to travel.
More concrete to work and travel.
My personal journey as a digital nomad.
Here we go…
I Love Traveling
I have always loved traveling.
There is nothing more exciting than exploring other countries and meeting different cultures.
Traveling gives me the feeling of being independent and free.
There will be no Better Time
I'm currently 38 years old.
After a breakup from my long-term relationship at the beginning of 2018, there was no better time to start my journey as a digital nomad.
Now I'm free. I have no obligations, no family, no kids.
I Can Take my Work Wherever I Want
One main focus in my life and my business is independence.
I built my business with a focus on being region independent.
For this goal, I was always very innovative.
Twelve years ago, I started doing financial advising and wealth management remotely via online conferences.
Back then I had to explain this method.
Today it is the most natural thing in the world to meet remotely via online conference.
I also started very early with online marketing and building different websites around the finance business.
This innovative approach paid back and now I can work from wherever I want.
A solid foundation to start my journey as a digital nomad.

Is it Really Possible to Work and Travel?
One question I want to answer on my journey as a digital nomad is if it is really possible to do my work on travel.
There are questions in my mind like:
Can I work as efficiently and productively while I'm traveling?
Isn't traveling in between too distracting?
I will keep you up to date when I figured out the answers.
FREE Coaching Tips!
Enter your email below to get access to my proven self-growth tips and strategies!
I want to Improve my English Skills
Besides writing for my blog, I plan to do more YouTube videos and implement them into this website.
I'm serious about spreading my message into the world.
Therefore, I need very fluent English and improve my English pronunciation. 😊
One of my target countries is Australia where I can improve my English skills and have the chance to catch up with my lovely sister.
She moved to Australia two years ago.
Meeting Interesting People
Traveling is an opportunity to meet interesting people.
I've always met great people along my way while traveling.
Traveling on a journey as a digital nomad makes me curious about new connections I can make with other people.
I always appreciate meeting people doing online business with an entrepreneurial mindset.
I can talk for hours and days about new ideas and strategies to realize my and other dreams. 😊
So, I'm very curious about people who pass my way.
Online Coaching in English
I want to increase my online coaching relationships with native English-speaking people.
There are two reasons for this:
Due to English isn't my mother tongue, I want to improve my therapeutic vocabulary to be as efficient as possible as a life coach while helping my clients.
I want to publish audio recordings of my online coaching.
So maybe I will find some interested people on my way.
I can help them to cope better with their challenges, and they can help my readers.
This would be a great win-win situation.
From my coaching experience, we all have similar challenges in life.
Listening to a coaching podcast will bring real value to my readers and help them to deal better with challenges in their own lives.
Is Living in Another Country an Option for Me?
Could I live in another country?
This question came first in my mind 4 to 5 years ago when I had a conversation with my former girlfriend.
She said that she could imagine living in another country, especially because of the sunnier weather.
Then 2 years ago, my sister decided to move to Australia.
She is so excited about the country that she quit her business and made a restart in Australia.
Even up to today, she doesn't regret it.
Another reason for my journey as a digital nomad is to figure out if living in another country is an option for me.
Unlock Your Potential NOW!
Get FREE access to my self-growth area and achieve more fulfillment, success, control, and self-love!
Can I Stay in Contact with my Friends?
Another important factor to live a nomad life is to see if I'm able to stay in contact with my friends.
Do we call regularly as we did back in Germany?
My friends are important to me; therefore, I will make this a priority on my trip.
Not to mention that I will stay in contact with my family for sure.
Is it Cool what I'm Doing?
I was surprised how much positive feedback I got from other people around me.
Most of them liked my plans.
Living as a digital nomad, WOW…
Some even said that they were jealous.
Honestly, for me, it isn't a big deal.
For me, it is just an experiment to check out what my future life could look like.
But it seems like the more options open up, the harder the decision will be.
I could go deeper into this theme now, but I think this is stuff for another blog post in the future. 😊
My Minimalistic Approach to Life Helps
Why is such a step so difficult for most people?
One fact for sure can be having family and kids.
If you have children, you are responsible for them.
You need to provide a stable life.
Another key fact that holds people back is that their lives are tied to material things.
Houses, Cars, Loans to pay, etc.
I'm happy that I was inspired by a minimalistic lifestyle a few years ago.
If you are interested in this theme, I strongly recommend the documentation of Joshua Fields Millburn & Ryan Nicodemus.
So, I sold my Audi and got rid of a lot of stuff in my life.
I've never had a house.
My skills are in the financial markets, so I invest in stocks for the long run.
As Warren Buffet says:
"Never invest in a business you cannot understand."
This process felt so liberating for me.
I got rid of material things and while doing this, I also got rid of the impact of others' expectations and opinions on me.
I never felt so much in control of my life since then.
It gives me the freedom to spend my time more wisely and as I want it.
It wasn't Easy to Leave
Actually, making the decision to leave wasn't easy for me.
After my sister left for Australia, I was the only child left living close to my mom's place.
It was hard to leave her alone, even if only temporarily.
I really appreciate my close friends, so it was tough to leave them back at home.
Even to leave my coworking friends back in my old coworking space (greetings to the TOR12 Crowd in Bielefeld!) was hard.
If you work with people over a longer period of time together, you get used to them and appreciate being surrounded by them.
A Dilemma Remains
Normally, when I just travel, I love to go the hidden tracks far away from the usual touristic places and paths.
The more remote the better.
On this trip, it will be different.
Because of my work, I'm dependent on a fast internet connection and a proper place to work.
So, I can't go off the beaten track.
This is something I have to find a balance for.
I know that doing so will help me be even happier on my trip.
I will find some opportunities on the weekends to go on short trips.
And I will allow myself to take some days off from my business to use travel opportunities.
Digital Nomad – Adventure or Disappointment?
As I started my journey as a digital nomad a feeling of excitement and curiosity arose.
I will see what the future holds.
I'm curious what my conclusion will be at the end of the six months.
I will keep you up to date.
Bijan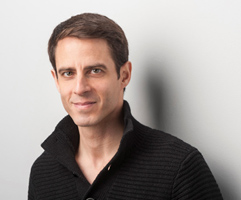 Unlock Your Potential NOW!
Get FREE access to my self-growth area and achieve more fulfillment, success, control, and self-love!