You finally completed your coaching training, and it's now time to start scouting for clients. However, how do you connect with clients?
Or maybe you're an individual who's been thinking about seeking the help of a coach and are unsure of the best place to get coaches. How do you get the best coach?
We answer these two questions in this article. This post discusses the top 10 life coach directories that you can join as either a coach or prospective coaching client.
Here's what you'll learn:
But before anything, let's first define what a life coach directory is.
What is a Life Coach Directory?
A life coach directory is an online platform that allows life coaches and prospective clients to find each other.
This type of platform allows life coaches to list their services and put themselves in front of clients. It also makes it easier for prospective coaching clients to sift through hundreds of coaches and choose their best fit.
With a directory, it becomes easier for coaches to find clients and easier for clients to connect with coaches and get help.
Why Use a Life Coach Directory?
The answer to this will depend on whether you're a coach or coaching client.
As a coach, a life coach directory provides you a platform where clients can easily find you.
Without a directory, getting clients will require you to put in a lot of hard work. After getting the necessary certification, you should learn about SEO, Email marketing, and social media marketing.
You'll have to establish an online presence by building a blog and developing a social media presence. You'll also have to learn negotiating and selling techniques to convince people to part with their hard-earned money in exchange for your services.
With a life coach directory, you don't have to worry about all these. While it's essential to create an email newsletter and to build an online presence, using a directory allows you to take advantage of the SEO and other marketing work that the platform does, while you work on building your online presence.
If you're a client, a life coach directory helps you avoid being conned by people posing as coaches.
To join any of the directories in this list, a life coach must be first certified, which ensures you only work with a professional.
A directory also allows you, as the prospective client, a choice of many coaches to choose from.
Now that you know why you should use a life coach directory, here are the top 10 life coaching directories you can join either as a coach or coaching client.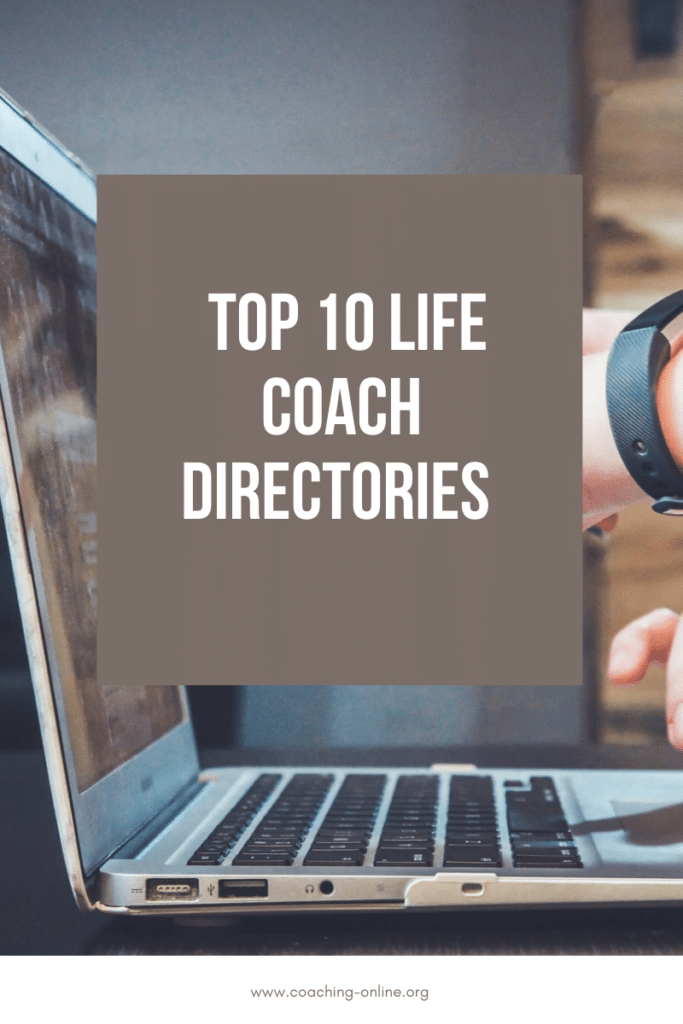 Top 10 Life Coach Directories to Join
#1. Life Coach Spotter
Life Coach Spotter is one of the best life coach directories you can join either as a coach or coaching a client.
On a mission to help screen life coaches and find the perfect coach for you, this directory is the place to go when looking for a coach.
As a prospective client, you get the choice of working with some of the best coaches from the United States. The website also offers an easy way to search for a life coach based on various categories such as specialization, location, and experience.
And that's not all!
You also get a free consultation with three coaches to ensure you get the best coach for you
As a coach, Life Coach spotter allows you an easy sign-up process.
Signing up is free. However, you have to buy leads which cost approximately $15 per lead. With a lead in hand, you can then message and start communicating with prospective clients.
#2. Noomi
Noomi is one of the world's largest life coach directories with a wide selection of life coaches, business coaches, executive coaches, and career coaches
As a client, you can choose from coaches from any city in the USA and 30 other countries.
This life coaching directory provides a good client-coach match algorithm based on your goals, background, and budget. It also offers 15-minute phone consultations with five life coaches of your choice for free.
As a coach, Noomi is great since it puts you in front of an international audience. They also offer free monthly training on how you can grow your coaching practice with the most up-to-date marketing strategies.
#3. The Life Coach Directory
Are you a coach who uses hypnotherapy, NLP, or both? Are you a client looking for a c\oach experienced in hypnotherapy or NLP techniques?
The Life Coach Directory is the site for you to join.
With coaches from the US, Canada, UK, and Australia, you have a diverse range of coaches to choose from. And since all coaches need to be proficient in hypnotherapy and NLP, you can be sure that you'll get help for your specific problem.
As a coach, you get the chance to list your services for free. If you decide to explore their premium option, you'll only have to part with $15 a month.
And here's the best part
For the first year, you get a 66% discount on the premium subscription.
#4. My Coach Match
My Coach Match is a life coach directory that allows potential life coaches to find their life coaching match.
This life coach directory offers clients the choice of 14 different types of life coaching, as well as two possible ways to find your match:
By completing a life coaching survey or
Browsing through their directory.
It also has an educational blog to help you improve your life.
As a life coach, My Coach Match can be beneficial because it is easy to register and free to join.
And here's the best part
You don't have to pay for leads. You only pay once you get a client.
#5. International Association of Professional Life Coaches
The International Association of Professional Life Coaches is mainly designed with life coaches in mind. The main goal of the association is to help life coaches create profitable businesses.
There are many benefits for life coaches, as well as clients.
One of the main benefits you get from this directory as a coach is continuous training on how to grow and market yourself as a coach.
The sign-up process for coaches also isn't as complicated. You need to fill in a life coaching profile, and you will be able to start.
As a prospective coaching client, you choose a wide range of coaches from different locations.
FREE Coaching Tips!
Enter your email below to get access to my proven self-growth tips and strategies!
#6. Life Coach Hub
The life coach hub is a life coaching directory that makes life easier for life coaches and life coaching clients.
The life coach hub offers an online software that automates everything in your life coaching business. You also enjoy affordable packages, including a free sign-up.
For life coaching clients, it offers a straightforward way to find their perfect life coach while also offering advice from bloggers on various life topics.
The benefits for both parties are plentiful, and one is sure to find what they are looking for on the life coach hub. It's a great place to join as either a life coach or a client because of its straightforward nature and affordability.
#7. Erickson Coach Directory
The Erickson coach directory isn't like other directories in this list. First established as a coaching training institution, it has become one of the best online life coach directories.
As a client, you get the choice of coaches from over 114 locations globally. And despite the high number of coaches, finding the right coach to help you is pretty straightforward.
And here's the best part!
Since Erickson is ICF- accredited, you're sure that all coaches on the platform are certified and professionals.
As a coach, life is easy on the Erickson platform. First, coaches get the chance to learn from professionals in life coaching. It also has a very straightforward setup, and life coaches can start offering life coaching sessions immediately after joining.
This platform also offers additional resources to help you deliver the best service to your clients. An example of such a resource is the habit builder.
And since it's a coaching training platform, you'll also get access to online training to ensure you keep growing as a coach.
#8. Trusted Coach Directory
Trusted Coach Directory is a life coaching directory with the goal of reducing the stigma and judgment that comes with seeking a life coach's help. To do this, this UK-based directory is on a mission to make life coaching more acceptable and accessible.
As a prospective coaching client, you get a wide variety of coaches to choose from. And thanks to the easy-to-use search function, it's relatively easy to find the right coach.
They also have a portal of resources meant to enhance your continued growth and development.
As a coach, you also enjoy several benefits. One of these benefits is a free one-month subscription once you join the platform. Trusted coaching platform is also relatively affordable. To continue using the platform after the first month, you'll have to pay £15/month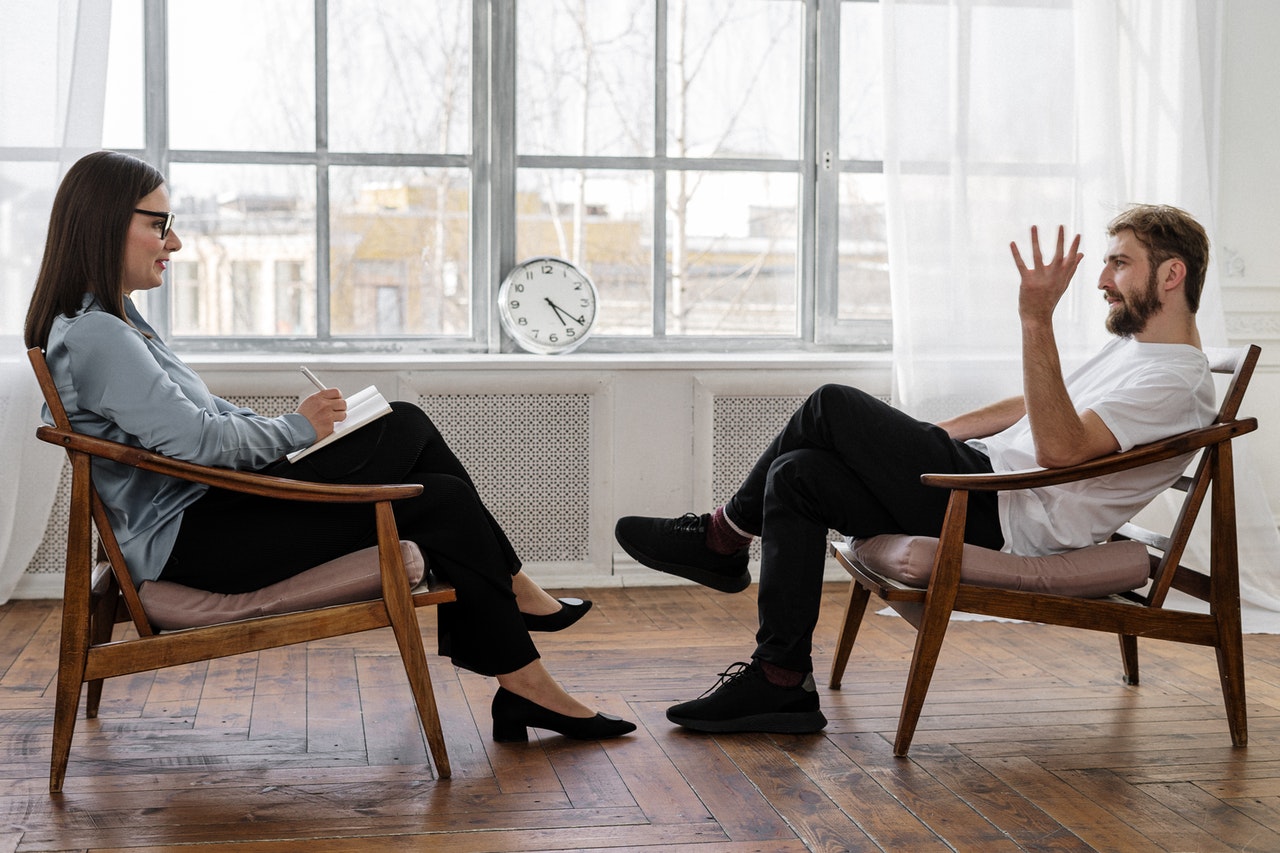 #9. Bark
Bark is like the uber of online life coaching directories. Clients can find life coaches near them by simply entering their zip code and choosing a life coach that best suits their needs.
Bark life coaches are standardized with specific prices for different areas, so the client knows what to expect when ordering a life coaching session. Bark also provides life coaching leads to life coaches, and once a client signs up they receive free quotes from professionals.
#10. The Life Coach School Directory
The life coach school directory is one of the top life coach directories available. Other than being a directory, they also train and certify life coaches from all around the world.
As a client, you get a variety of coaches to choose from. Whether you're looking for a weight loss coach, a personality coach, or an executive coach, the life coach school directory is the place to go.
It's also easy to filter out your choices.
As a coach, you get to benefit from the life coach school directory coach tank. Similar to Shark Tank, the coach tank is a program that allows life coaches to pitch innovative ideas and get funding.
And that's not all!
They also offer coaching training to ensure only professionals join the site.
Unlock Your Potential NOW!
Get FREE access to my self-growth area and achieve more fulfillment, success, control, and self-love!
FAQs
Is a Life Coach Legit?
Yes! Life coaches are experts who guide those who may be struggling with life challenges. A life coach is a person that helps you find your path towards achieving your goals and dreams.
It's important to remember that because life coaching is all about personal growth, you need to find the right person for the job.
Below are some simple guidelines on how to select the best life coach for you every time:
Narrow down what you're looking for in a life coach from specialties on their life coach directory profiles.
Also, consider their certifications and reviews from previous customers.
What is the Average Rate for a Life Coach?
Pricing will also depend on how much access you want (weekly meetings or bi-monthly calls) and what location best suits you.
An average life coach can charge between $80 and $200 per hour.
If you're a life coach and wonder what the average life coach makes, check out our online life coach salary article.
How do I Find a Business and Life Coach?
It's essential to do your homework before aligning yourself with any life coach. Life coach directories make finding a life coach easier.
Look for life coaches that have specific certifications in the profession, as well as online reviews from customers they've served. There are many life coach directories available for you to choose from, so narrowing down your choices will be easy.
Any Further Questions?
There you go.
A list of 10 life coach directories that you can join as either a client or coach.
Which of these platforms best appeals to you? Do you know of any other directories?
Please tell us in the comment section below.
If you want to know how to become a certified life coach, check out this article:
BEST Life Coach Certifications Online ICF Accredited
And if you have any questions regarding the directories covered in this article, feel free to ask them in the comment section below. I'll be sure to respond to any question asked.
FREE Coaching Tips!
Enter your email below to get access to my proven self-growth tips and strategies!
Related Content
ICF Coaching Certification: A Complete Guide
Online Life Coach: The Complete Guide