Wondering how to get someone to stop texting you? I've listed 12 of the best ideas below.
Sadly, in my role as a life coach, I've worked with a few clients getting unwanted text messages from marketers, people that don't like them or potential love interests that fell flat.
These techniques are proven to be the most effective ways to get someone to stop texting you.
Let's dive right into it.
Should I Ignore Their Calls And Texts?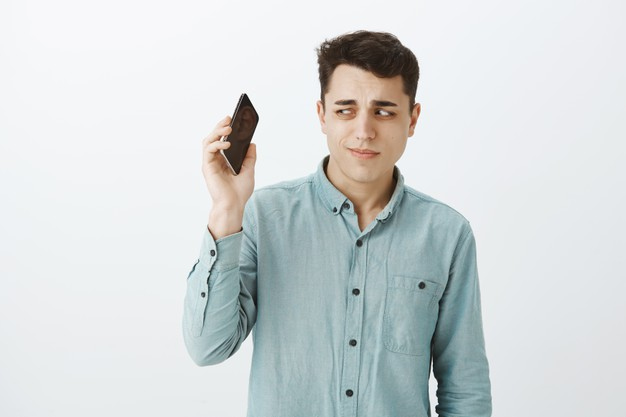 It's common for men and women to ignore annoying unwanted texts, and to hope that the other person will eventually get the hint that they're not interested in talking.
That's not in my list of the best ways to stop someone from texting you.
Firstly, a lot of men and women tend to be persistent when you're ignoring their text messages. They don't specifically know that they're being ignored, and might just assume you missed their last message or forgot to reply.
Secondly, when this happens, it creates a long-lasting feeling of stress and dread that you carry inside you.
There's part of you wondering whether they're going to message again, even if it's only subconsciously.
This tends to happen whenever you ignore a problem and hope it goes away. It's usually better to deal with it head-on. That might be more stressful in the short-term, but it'll help you feel better in the long-term.
FREE Coaching Tips!
Enter your email below to get access to my proven self-growth tips and strategies!
How Do I Get Someone To Stop Texting Me?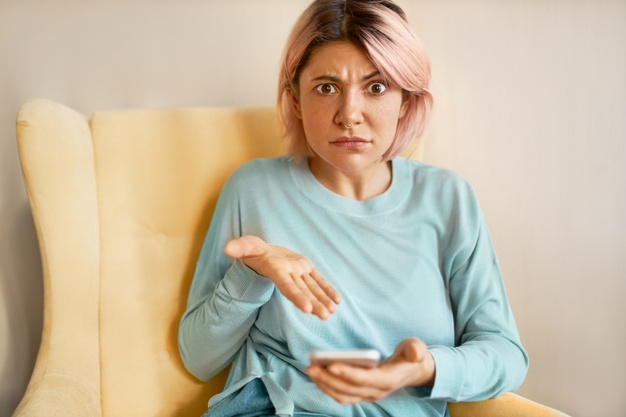 Here is my list of 12 effective ways to inspire people to stop texting you.
1. Make It Clear
This is your first step. Send a message which leaves no room for misinterpretation.
STOP CONTACTING ME.
You can explain why you don't want to hear from them anymore too. Perhaps they try to win you over or change your mind, in which case you send it again.
STOP CONTACTING ME.
You might also want to explain what will happen if they continue contacting you, and this could include any of the steps listed below.
2. Speak To Them And Explain Clearly Why You Don't Want To Hear From Them
This is a powerful step, which you should really consider even if it feels awkward.
They'll get the message clearly and hopefully take it more seriously if you talk to them. There's room for misinterpretation of your point in text messages. If you talk to them, they'll be able to hear or see that you're deadly serious.
A face-to-face conversation is most effective, although this isn't always possible or safe. So, a phone call can work too.
It might not seem like it, but this is one of the kindest and most effective ideas on this list. You're taking the time to explain why it's not going to work.
If you block them without explanation, they might be left feeling hurt or confused. This can lead to them reaching out again, to get closure and solve their confusion.
There is a calm, kind yet firm way to have these types of conversations. You can set your boundaries without being rude. Watch the video below for guidance.
3. Block Them
All major network providers give you the option to block calls and texts from specific cell phone numbers.
All mainstream messaging apps have this too. The weakness with these apps is that it's simple enough for a tech-savvy individual to create a new account and keep texting you.
If this does happen, it might be worth getting in touch with the related customer service team to see if they can do anything to block their IP address or specific device.
Unlock Your Potential NOW!
Get FREE access to my self-growth area and achieve more fulfillment, success, control, and self-love!
4. Get A Number-Blocking App
If the block function offered by your network or messaging app isn't working well enough, try downloading a blocking app.
Mr. Number and Truecaller are among the most popular apps in this niche.
5. Use The 'SMS Service Error' Meme
I'm not an advocate of dishonesty, but this idea has been doing the rounds online for some time and would appear to be somewhat effective.
Whenever this person sends you a message, reply with the following statement:
SMS: SERVICE ERROR 305: Message delivery failed. Further messages will be charged to your account.
The idea is that they get worried about being charged for sending additional failed text messages.
Related: When A Guy Texts You Everyday, What Does That Mean?
6. Pretend Your Mobile Phone Was Lost Or Stolen
The idea here is to reply pretending to be someone else who found (or stole) your cell phone.
Hopefully, this person is fooled and stops with the constant texting, as they don't believe the text messages are reaching you.
7. The Rejection Line
The Rejection Line was founded back in 2002 – way before this new messaging technology existed – as a subtle way for women to let men know they weren't interested in dating them.
The original number is (+1) 212-479-7990. There is a list of alternative numbers on rejectionline.com.
If someone calls or texts these numbers, they'll get a response from a Rejection Line employee, politely explaining that they're not your friend and you don't want them in your life.
So, maybe you could tell this frequent texter that you changed your number to one of these.
Related: Why Does He Text Me Everyday If He Only Wants Friendship
8. Boy Bye Bot
This is a chatbot created specifically for women who want men to stop contacting them.
It's available at 1–626–466–3293 or 1–626-GOODBYE.
Try telling them you changed your number to this.
The Boy Bye Bot sends pretty outrageous texts, but perhaps this guy will be socially clueless enough to think it's you sending them.
9. Change Your Mobile Phone Number
It's a bit of hassle to change your number. But this is an effective option to stop receiving texts from this annoying person.
Simply share your new number with all your friends – and not this frequent texter.
Related: Unique Texts To Get Him Chasing You
10. Use The 'Angry Third Party' Excuse
If this person is blatantly ignoring your requests for no contact, it might be because they don't fear you or take you seriously. Sadly, this is common when a man is harassing a young woman.
In this case, it might be more effective to warn them that someone is getting angry that they're always texting you. Maybe it's your dad or your boyfriend. Whatever suits the narrative better.
Related: How To Not Be A Dry Texter – Tips How To Be Different
11. Seek Help
Another option would be to actually seek help from someone strong and tough to say something to this persistent texter.
Maybe they'd take a stern call from a male friend, boyfriend or family member more seriously.
12. Call The Authorities
If you've made it abundantly clear that you don't want to hear from someone – and they keep contacting you – that is illegal in most parts of the world. It's harassment.
You're therefore well within your rights to file a report to the police about this annoying texter.
It's a good idea to warn this person constantly texting you that you're going to do this, before you actually do it. This might scare them into ceasing contact.
To be honest, it takes the police a long time to handle cases like these. But, they will eventually send out an official warning to this person.
If the harassment continues, they can issue a restraining order and even send this person to prison.
FREE Coaching Tips!
Enter your email below to get access to my proven self-growth tips and strategies!
Any Questions About How To Get Someone To Stop Texting You?
I hope this was a useful guide that will help you to convince someone to stop texting you. Hopefully, this person will eventually get the message that their contact is unwanted.
If you have further questions related to how to get someone to stop texting you, ask them in the comments sections below.
I try to respond to every published comment.
Related Posts
12 Men's Secret Obsessions You Should Know