This list of emotional signs you need to retire will help you decide if you're ready for retirement or not.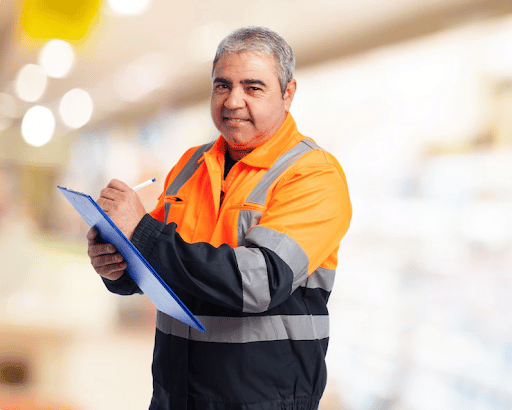 In my role as a life coach, I am often helping clients better understand themselves and what they want to do with their lives.
That's why I'm keen to share this guide with you.
So, let's dive in.
How Do You Know When You're Emotionally Ready To Retire?
It's normal to feel a lot of competing emotions as you approach your retirement age.
If you're not sure which of these count as emotional signs you need to retire, don't panic.
Below, I've listed 21 of the most common emotional signs you need to call time on your working career.
Signs It's Time To Retire
1. You Look Forward To The Weekend Even More Than You Did In Your Heyday
Counting down the days until the weekend is one of the clearest signs that you don't feel fulfilled in your job.
This habit should hopefully disappear as you get older and find your feet in a career that satisfies you.
If you're experiencing the Monday blues, hump day frustration and unproductive Fridays more now than in your youth, that's one of the more obvious signs you're ready for retirement.
Unlock Your Potential NOW!
Get FREE access to my self-growth area and achieve more fulfillment, success, control, and self-love!
2. You Believe Your Best Years Are Behind You
An important feeling that keeps us excited in the workplace is the idea that we have more to contribute in the future.
If you truly believe that your best days are behind you, that's a good enough reason to start planning your retirement.
This is the barometer that most professional athletes use for when to retire, even if they're still fit enough to compete at a lower level.
3. It Feels Like You're Not Making A Difference
A sense of accomplishment and contribution to a bigger cause is one of the most important feelings that motivates us to work.
If it feels like your work doesn't make a difference to anyone, that could be a good reason to retire.
4. You Experience More Agitation And Restlessness
Unexplained agitation and restlessness is usually a signal that you don't feel aligned with your life purpose.
If you're nearing retirement age and experiencing these feelings, this could be one of the emotional signs that you're ready to call it a day.
5. You Complain About The Same Problems Like A Broken Record
If there are long-term problems in your workplace that bug you over and over again, perhaps now is a good time to announce your retirement. By the time something is done to change these problems, you'll be even closer to retiring and unable to fully benefit from them anyway.
6. You're Increasingly Unproductive And Distracted
If you're more unproductive and distracted than ever, that's another clear sign that you're unfulfilled in your job, so you may as well retire if you can. At this point, you're not missing out on anything and your company apparently won't be missing much either.
7. You No Longer Gain A Sense Of Identity From Your Job
A lot of people gain a sense of identity and pride from their job. If you're no longer identifying yourself from your work, you're unlikely to suffer too much emotional damage from retirement.
8. You're No Longer Excited To Advance Your Career
A keen young employee is excited to receive opportunities to advance their career. If you're no longer excited about extra responsibilities, new professional experiences or even the pay rise that comes with it, you may as well begin your retirement planning now.
If you feel disappointed at being offered extra workplace responsibility with a pay rise, you're definitely ready to retire.
9. It Often Feels Like You're Dragging Yourself Through The Day
A motivated and fulfilled employee will often get to the end of their work day feeling like time has flown.
If it feels like you're dragging yourself towards the end of each work day because you're that unstimulated, it's probably time to retire.
Hopefully, you have planned lots of activities to fill your retirement, so you're not dragging yourself through that.
10. You Daydream About Retirement During Work Hours
This is one of the most obvious emotional signs you need to retire, especially if these retirement daydreams are harming your productivity at work.
11. You Don't Want To Learn Any New Job Skills Or Understand New Technologies
Most likely, you either don't see the value in learning new skills when your retirement date is so close, or you don't feel mentally equipped to understand modern technology. In either case, it's probably best for everyone that you announce your retirement as soon as possible.
12. It Requires All Of Your Willpower To Get Out Of Bed And Go To Work In The Morning
If getting out of bed to go to work requires all of your willpower, that's usually a clear signal that you're unfulfilled in your job. It's either that or you don't have the physical energy required for a productive day at work. Either way, it's probably in everyone's best interests for you to announce your retirement soon.
13. You Feel Irrelevant In Your Workplace
It's important to feel like a relevant part of the team in your workplace. If you feel irrelevant at work because you're nearing retirement age and all your co-workers are younger employees, that's one of the top emotional signs that you're ready to retire.
14. You Feel Like Work Is In The Way Of A More Important Project In Your Life
If that's the case and you can afford to retire, go ahead and do it! Life is short and you only have so much time to achieve everything you want.
A key benefit of retirement is that it gives you the free time to fulfil other life goals. That's why they're called your 'golden years' So, take that opportunity as soon as you can.
FREE Coaching Tips!
Enter your email below to get access to my proven self-growth tips and strategies!
15. You're Jealous Of Your Retired Friends
Perhaps you see your friends or family members on Facebook or some other social network having the time of their lives in retirement and you feel jealous. This envy is one of the telltale signs you need to retire as soon as possible.
16. You Have No Desire To Handle Any Change In The Workplace
Once again, these feelings usually arise when you feel your retirement years are (or should be) around the corner.
17. You're Anxious About The Future Of Your Job Security
If it feels like your job is under threat for whatever reason, this can be no good for your mental health.
At this point, it might be worth announcing your retirement if only to save one of your co-workers from the stress of redundancy.
18. The Job Is Taking A Toll On Your Health
If your job is doing too much damage to your mental health or physical well-being, retirement is usually the best option. Your health should come first, presuming you want to enjoy old age as much as possible.
19. You're Resentful Of Your Work
Resentment isn't a sign of a fulfilled employee. It's a sign that you should get out and move on to a new phase of your life. If you're nearing retirement age, that usually means retiring as soon as you can.
20. You And Your Partner Have A Great Retirement Plan
If you and your partner are on the same page and have put together a retirement plan that excites you, it's far more likely that you're emotionally ready to retire. Most likely, you'll want to retire at the same time as them, rather than leaving them to enjoy retirement on their own for a few years first.
21. Your List Of Retirement Pros Outweighs The Cons.
Sure, you might have considered some downsides to retiring, but if there are more upsides, it's likely you're ready to call it a day in your working life. Sometimes, it only takes a simple pros and cons list for you to see that.
Related Content: I Need A Vacation From My Life
Depression Before Retirement
If you're experiencing symptoms of depression as you approach retirement age, this might not mean you should continue working.
There are many reasons why people get the pre-retirement blues and staying in work won't fix all of them.
Either way, it's important to understand where these feelings are coming from.
Could it be that you're anxious about not having enough money to fully enjoy your retirement? If that's the case, you should arrange a meeting with a financial advisor to discuss your finances as soon as you can.
These professionals will help you to evaluate how much money you have in your retirement account, what you owe in credit card debt and other arrears, plus your health insurance and social security situation. Often, they'll suggest the best age for you to retire based on your financial situation.
Some people are financially ready to retire, but become depressed at the thought of it because they have nothing to do outside of their job. That's not a great situation, especially if you don't enjoy work anymore.
If that's the case, it's time to start preparing for the transition into retirement now. Consider the friends and family members you can spend time with, list the holidays you'd like to go on, start thinking of new hobbies to pursue.
Hobbies are particularly good for retirees because they can replace the feeling of accomplishment and sense of personal growth that their jobs might have provided.
Emotionally Afraid To Retire?
Could your pre-retirement blues actually be fear of embracing your new life outside of work?
It's normal to be anxious about change. Even if you're consciously feeling burned out by your work schedule, it still provides a routine and that can be comforting. There's part of us that likes spending time doing the same things over and over again.
Maybe you're feeling overwhelmed at the idea of a life without an awful work/life balance. That might sound crazy but spend some time considering this. Many workers don't know what to do with themselves after retirement. Perhaps you're scared of becoming one of them? Could it be that you're worried about feeling purposeless with your new identity as a pensioner?
If that's the case, perhaps you could transition into semi-retirement? This is essentially replacing your full-time job with a part-time job. (Most people transition into more enjoyable part-time jobs as they approach retirement age.)
This gives them the ability to enjoy new hobbies and spend time with their family, while still enjoying the fulfillment of contributing to society at a job.
This could also be a good idea if you're feeling the stress of full-time work, but you still need some income to fully enjoy your retirement years.
Look for guides on the five stages of pre-retirement if you feel worried to retire.
Related Content: Transition Coaching: Facts Checklist
Unlock Your Potential NOW!
Get FREE access to my self-growth area and achieve more fulfillment, success, control, and self-love!
How I Knew It Was Time To Retire
Do you have a story of when you knew you were ready for retirement? If so, feel free to spend a moment sharing your story in the comments section below.
It would be great to hear from you.