Welcome to my list of 30 epic comeback stories.
These stories can be great to motivate people to make comebacks of their own.
As a life coach, I thought it would be important to store all of these stories in one place.
These are brief summaries, so I'd encourage you to search the web for more in-depth versions of any of them.
I hope these stories motivate you to pick yourself back up from whatever tough time you're going through, so you can win at life.
Let's dive in.
Motivational Comeback Stories
1. Dawn Loggins
Dawn Loggins was homeless for senior year of school after being abandoned by her drug-addict parents. Her story of how she turned it around, received a Harvard scholarship and graduated from this prestigious school is one of the most inspirational tales you'll hear. Dawn frequently talks about this incredible comeback during her work as a motivational speaker.
2. David Goggins
David Goggins has completed over 60 ultra-marathons. His book 'Can't Hurt Me' is an incredible guide to developing mental toughness. As a child, he was abused by his father. As a young adult, he quit the Air Force and was almost flat-broke working as a pest control fumigator. But he found the mental toughness to quit that job and begin Navy SEAL training.
Unlock Your Potential NOW!
Get FREE access to my self-growth area and achieve more fulfillment, success, control, and self-love!
3. Laura McKowen
Laura McKowen struggled terribly with alcohol addiction as a young adult, but managed to overcome it, beginning her turnaround after nearly losing her daughter. She has now made a career out of helping others do the same. You can hear what Laura learned in her book titled We Are The Luckiest or during her Tell Me Something True podcast. She's also the founder of The Luckiest Club, a global support community for overcoming drug addiction.
4. Tony Hoffman
In 2006, Tony Hoffman was homeless struggling with drug addiction. In 2007, he was sent to prison for armed robbery. He turned his life around to become a pro BMX star involved in the 2014 Rio Olympics.
5. Donny Starkins
Donny Starkins is a former professional baseball player who struggled with drug addiction. He used the experience of his recovery journey to become a successful international yoga instructor and mindfulness teacher.
Life Comeback Stories
6. Rob Besecker
At age 25, Rob Besecker was hospitalized with life-threatening heart problems. He would return to the hospital for several diagnoses and surgeries. While he was bed-ridden, he set himself the goal of climbing Mount Everest. He said this would be the exclamation point on his recovery journey. His book 'Everest Strong' explains how he reached this goal.
7. Dr. Kent Brantly
Dr. Kent Brantly was treating Ebola patients in West Africa, when he contracted the disease himself. Despite only having seen one person survive, he pulled through and continues to treat patients in Africa to this day.
8. Nick Santonastaso
At birth, Nick Santonastaso was diagnosed with Hanhart Syndrome. He was born with one arm and no legs and given a slim chance of survival by doctors. Not only did he survive, he went on to become a famous bodybuilder, model and motivational speaker.
9. Amy B. Scher
After years of unexplained symptoms, Amy B. Scher was ultimately diagnosed with chronic Lyme disease. As there was no known cure in the United States, Amy hopped on a plane to gamble on an experimental treatment in India. Her book 'This Is How I Save My Life' tells the story. It's one of the more inspirational tales of unwavering faith in a brighter future.
10. Cynthia Li
One final book I'd like to recommend is Brave New Medicine by Cynthia Li. Cynthia was a doctor whose life was constantly being interrupted by unexplained debilitating health problems that other health professionals were unable to diagnose. The book details her own investigation of unconventional medicines that she took to heal herself.
Comeback Stories In History
11. Nelson Mandela
Nelson Mandela was imprisoned in 1962 for his efforts to solve apartheid in his native country of South Africa. He was released by president F.W de Clerk in 1990 and led the movement to end these racial tensions once more. In the multiracial general election of 1994, Mandela led the ANC to victory and became president himself.
12. Napoleon Bonaparte
Napoleon Bonaparte was leader of the French Empire and looked unbeatable for the best part of a decade in the early 1800s. But his army did eventually lose. After a series of crushing military defeats, he was eventually dethroned and sent into exile. But, determined as he was, Napoleon decided to return to France 10 months later, winning over the French troops and ultimately forcing the new king to flee.
At this time, Napoleon was arguably the most powerful man in Europe once again, although his rule famously only lasted 100 days before he was sent into exile again.
13. Winston Churchill
Arguably the most famous British politician of all time, it is well known that Winston Churchill was the British Prime minister who led the country during World War II. But did you know he retired from politics after his supposed failures as First Lord of the Admiralty in 1915? Despite claiming to be done with politics, Churchill dusted himself and rebuilt his reputation before being elected as PM.
14. Ulysses S. Grant
Ulysses S. Grant's rise from bankrupt drunkard to become the 18th president of the United States is one of the more remarkable comebacks stories in U.S politics.
15. Abraham Lincoln
Abraham Lincoln is regarded by some as the greatest U.S president of all time, but he had to overcome losing to fierce competitors before getting there. After easily losing his battle for a seat in the U.S Senate to Michael Douglas at age 50, it seemed to many that Lincoln was destined to be a nearly man.
Not so. Lincoln learned from his mistakes, campaigned again and managed to win the election for U.S president in 1860.
Celebrity Comeback Stories
16. Eminem
Eminem has been regarded by many as the world's greatest rapper ever since he shot to fame in the late nineties. He continues to dominate the hip-hop charts today. But, it looked like his music career might be over in the mid-2000s, as he struggled with addictions to various drugs.
After a four-year hiatus, he released his sixth studio album Relapse, which included songs about overcoming drug addiction and his recovery journey, became another world-wide chart-topper. Eminem has enjoyed prolonged success ever since and is 13 years sober at the time of writing.
17. Britney Spears
Britney Spears was the undisputed queen of the pop charts when she emerged in the late nineties, but personal problems led to a famous public breakdown in 2006 and a troubled 2007. Still, she pulled herself together to achieve more success. An infamous internet meme states that: "If Britney can get through 2007, you can get through this".
18. Louis CK
Beloved comedian Louis CK was essentially 'cancelled' and completely disappeared from the public eye, following sexual harassment misconduct allegations in 2017.
As more details emerged, it appeared as if Louis had been unfairly treated and a huge section of his fans began to campaign for his comeback.
He made his triumphant return to stand-up comedy in 2021. It's considered one of the important victories against the much-maligned "cancel culture" that still plagues our current society.
FREE Coaching Tips!
Enter your email below to get access to my proven self-growth tips and strategies!
Comeback Stories In Sports
19. Michael Jordan
Michael Jordan is widely regarded as the world's greatest basketball player. His longevity is a big reason why. MJ retired from basketball before the 1993/94 season and began playing minor league baseball, only to return and win three more NBA championships with the Chicago Bulls, taking his total count to six.
20. Tiger Woods
From the late 90s all the way through to the early 2010s, Tiger Woods was regarded as the undisputed best player to ever set foot on the golf course – and maybe one of the most naturally gifted in the world of sport.
But, following a divorce, several injuries and personal tragedies, Tiger fell off badly. At one point, he plummeted out of the top 1,000 ranked players. Everyone thought he was done. That's why when he managed to win his first major championship in 11 years at the 2019 Masters, it's regarded as one of the greatest sporting comebacks of all time.
21. Monica Seles
Monica Seles was a hugely successful tennis star, who captured nine major titles between 1990 and 1993. However, she was infamously stabbed by an attacker during play while on court at the French Open in 1993 – and missed two years of tennis while she recovered. When she captured the Australian Open championship in 1996, it was regarded as one of the greatest comebacks in sports history.
22. Muhammaed Ali
When listing the greatest athletes of all time, most people would include Muhammed Ali. But he had to make a comeback of his own. In 1966, he refused to be drafted into the military. As a result, he was stripped of his boxing titles and became a hugely unpopular figure. He didn't box for four years, but made his comeback in 1970 and continued to build his legacy as the greatest fighter to ever grace the boxing ring.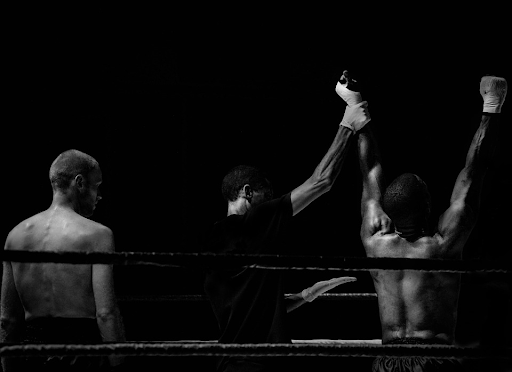 23. Peyton Manning
Peyton Manning is regarded as one of the greatest quarterbacks in NFL history, but many people forget how he was widely written off, following a devastating neck injury in 2011. He missed the entire 2011 season and was released by the Indianapolis Colts after recovering, but he went on to perform at an elite level for three more seasons with the Denver Broncos, even leading his team to a Super Bowl win in his final season.
24. Tom Brady
Tom Brady is another quarterback regarded as the one of the best to ever play in the NFL, having won seven Super Bowl titles. But in the 2008/09 season, he tore the ACL and MCL muscles in his left knee and it looked as if he might never play again. It would have taken amazing resilience to come back from such an injury and rejoin the New England Patriots team to compete for another Super Bowl championship, let alone win as many as he did.
25. Darren Waller
Darren Waller is arguably the best tight end to ever play for the Las Vegas Raiders team, but his struggles with alcohol addiction and opoids almost ended his career before it began. He has spoken regularly about overcoming this addiction and it's an inspirational story.
Comeback Stories In Business
26. Donald Trump
Say what you like about Donald Trump, but he sure knows how to make a comeback. The world-famous entrepreneur and former U.S president has filed for bankruptcy six times, only to make millions again with new businesses on each occasion. Now, there are rumors he's planning to make a political comeback by running for office again in 2022.
27. Steve Jobs
Steve Jobs was fired from his own company Apple in 1985, only to return in 1997 and lead the business to its incredible new highs. Jobs is now regarded as one of the world's most successful entrepreneurs. He has stated that getting fired was the greatest thing that happened in his career, as it taught him to learn more and grow as a businessman.
28. Hussey Macy
Hussey Macy, the founder of Macy's department stores, had to wait for his success. His first four retail stores closed due to poor sales. His first Macy's store closed for the same reason. It was only after Macy tried again 15 years later in New York that he found success. Macy's eventually grew to become the largest U.S. department store by retail sales.
29. Walt Disney
Disney is perhaps the most well-known entertainment company in the world, but it nearly went under in the 1930s.
At this time, Walt Disney's business was $4 million in debt. With barely enough money to finance the project, Disney released "Snow White and the Seven Dwarfs" in 1938. This worldwide hit was the movie that sprung Disney out of financial woes and Disney kept on winning from there.
30. Jan Koum
Jan Koum is an entreprenuer with one of the most inspirational rags-to-riches stories. In the early 1990s, Koum was a teenager in a poor family surviving on welfare and food stamps, who barely graduated high school. He went on to become the founder of WhatsApp, earning $7 billion when he sold the company to Facebook in 2014.
Frequently Asked Questions
Let's round off this article with some answers to frequently asked questions.
What Is A Comeback Story?
A comeback story is when a person or group of people face a difficult setback, only to overcome it and 'come back' or even supersede their previous glories.
How Do You Write A Comeback Story?
You'll notice most fictional stories are comeback stories. Whether you're reading books, or watching TV shows or movies, the protagonist will be in a position where all is lost, only to fight against this new challenge to come to a resolution. Without this change in fortunes, the story is not worth watching.
When writing any comeback story, you first need to make the reader care about the protagonist and their mission. You need to explain how important it is to them. This helps to explain why the turning point in the story is so tragic, and why the comeback is so fulfilling.
As with any story, make sure to include the emotions of the characters involved, rather than just an account of what happened.
Related Content: Steps To Rewrite Your Story And Change Your Life
How Do You Make A Great Comeback In Life?
I would recommend you read the back stories of any of the individuals listed in this article. You'll find several personality traits pop up time and again.
An unpenetrable desire to succeed, unwavering self-belief and incredible mental strength. You can bet these individuals had a great team of loved ones supporting them too.
Related Content: TIPS How To Change The Story You Tell Yourself
Unlock Your Potential NOW!
Get FREE access to my self-growth area and achieve more fulfillment, success, control, and self-love!
Any Other Questions
Thanks for reading my guide. I hope you enjoyed these inspirational tales.
If you'd like to add to his list of famous comeback stories, including your own comebacks, please do leave me a comment below.
It would be great to hear from you.