There are times when you feel that things are not going as you had planned. Be it in your career, business, relationships, or other aspects of your life; you may counter confusions and setbacks at different phases. Your mind may be filled with unlimited information (relevant or irrelevant). However, you might not be able to assimilate them all to make an informed decision due to a lack of clarity.
Hence, one is prone to negative thoughts, and decision-making becomes difficult in such situations.
This is where you need a coach who can unearth your hidden elements that help you shift perspective and make things more transparent to channelize new possibilities. If you are looking for more clarity in your life, do check out this video on how to find clarity.
Let's dive right into it.
What Is Clarity Coaching?
A clarity coach helps you gain a better understanding of yourself. He makes you understand the very core of your existence- "You Are Who You Are, But Not What You Do." Clarity coaching helps you dive deep into your living areas to gain insight and clarity on who you are, what you like, and want from your life, or what impresses you rather than others.
Clarity coaching is all about helping clients get a clear view of situations, their values, dreams, and the world so that they all can realize their aims. The mentors here adopt coaching techniques to build a solid action plan to solve their problems. These techniques help clients to discover their true aspirations and objectives, including their strengths and weaknesses.
The transformation that a person undergoes during the life coaching process helps them develop the art of identifying their zone of brilliance and invest in their personal development (self-awareness). When this happens, then everything shifts –
You have enhanced ability to communicate with your connections,
Your relationships get stronger
Your goals are clearer
Your thoughts are structured
You begin to make progress even in unforeseen circumstances.
Solutions start emerging on their own.
You start looking at hurdles as challenges that can easily be overcome.
The outcome–Success becomes inevitable.
Read More: Mindset Coaching – 13 Facts Checklist
FREE Coaching Tips!
Enter your email below to get access to my proven self-growth tips and strategies!
21 Insights To Become A Better Clarity Coach
Clarity coaching is a kind of resource that can conveniently assist you in cracking the four hidden elements of self-growth code, i.e., fulfillment, success, control, and self-love. A good coach can influence clients through their visions.
In this article, I'll share 21 insights about becoming a better clarity coach, and then I'll guide you about the exact things coaches should do to make things clear to their clients.
#1 Self-Awareness
Self-Awareness is recognizing oneself and understanding one's needs, habits, desires, and everything else before knowing others. Life coaches are constantly working in the light of self-awareness because it helps them adapt to life changes in their inner and outer world.
Without self-awareness, it's not possible to understand others. As a clarity coach, you should be open, thoughtful, aware of people's social cues and how you impact others. They tend to listen more, talk less, understand how clients feel about situations, and avoid any assumptions.
#2 Extraordinary Listening Skills
Empathic listening is a skill that makes clarity coaches more instrumental in their job. They should be master listeners. I listen to my clients deeply, what they say and what they are unable to express. Listening to their emotions and unsaid thoughts, reading between the lines are all part of empathic listening.
This makes empathic listening different from attentive listening. Most of the life coaches are attentive listeners but not the former. You have to make the respondent feel understood, accepted, and heard. Influential coaches connect deeply with their clients due to this skill.
#3 Know How To Trust
Good coaches develop a relationship of trust with their clients. Once faith is established, it becomes easier to break the barrier of communication and resistance. People can progress organically towards a positive relationship. As a clarity coach, it's a top priority for me to build that strong trust.
Believe me; it's a simple co-creative process. Eventually, it helps me to illuminate their talents, their skills, their resources at a faster pace.
#4 Build Relationships
When there is trust between a coach and the client, it is a sign that a structure of solid relationship building is taking shape. The person in distress will be much more receptive to a life coach's feedback and guidance.
It is crucial for both parties as the sole purpose of building this relationship is to further their respective goals. Build credibility by listening, keep confident, asking questions, and observing before you begin coaching. There should be a win-win situation for both parties.
#5 Art Of Questioning
An essential trait in a clarity coach should be the ability to Cultivate Curiosity. It fosters you to develop the art of questioning. It will enable you to ask the right question at the right time. Amazing coaches are good at crafting open-ended and closed-ended questions to prompt a more profound understanding or reflection of the client.
Additionally, to get greater insight and momentum, the questions should be well-timed. Open-ended questions allow clients plenty of room to respond, imagine, and view a situation differently. In contrast, are closed-ended questions that bring a one-word response(yes/no).
#6 Patience And Consistency
Don't ever expect fast, quick and easy results. One should be patient as results do not happen overnight; developing trust, relationships and reaching the core elements takes time. Moreover, coaches need to keep people interested and focused during this process.
Trust me. It's a funny world out there. Life keeps on throwing up obstacles that can derail our efforts. The critical point here is to make a flexible plan to take on the challenges that may show up in our way of progress. Stay consistent.
#7 Focus On Coachable People
Working with people that are committed and coachable is essential. It helps to keep up your reputation and sanity in the job. I set expectations and don't hesitate to hold people and even myself accountable.
The willingness to improve, accept change and be receptive to feedback determine your success (or failure). Don't try to coach people who don't admit mistakes, blame others, are uninterested in time-bound goal settings, and the like.
#8 Stay Engaged
Clarity coaching is a proactive career. It's about staying involved and engaged. Lead the way both physically and mentally. Your positive attitude will impact and inspire your client. Again, your engagements would give you a better chance to relate with your clients and their issues. Thus, you can create more effective programs for them.
#9 Be Observant
Excellent coaches observe their clients very carefully. They can notice the subtlest signs of uncertainty, worry, and anxiety. These may sound like little, but they can be indicators of critical human behavior. The body language and movements reflect people's moods. Coaching sessions should be directed accordingly. You can create a better learning space as well as session progress through such a systematic approach.
#10 Communicate Effectively
Communication is an essential tool for life coaches. Effective coaches present their ideas in a form that others can understand with total clarity. Open communication is an inherent foundation on which the whole process of mentoring survives, grows, and develops.
In clarity coaching sessions, the speaker and respondent should be on the same wavelength. The coach should identify the meaning of what he wants to express, choose the words and body language accordingly, and the listener should be able to decode it correctly.
#11 Never Afraid To Be Truthful And Honest
It's hard to bring out the bitter truth in front of the clients, but make sure you do it compassionately. I believe it's every person's right to know the truth, no matter how depressing and hard they may be. It may be related to their relationship, career, goals, and ability to make progress. With utmost kindness & honesty, coaches should share these truths. Displays integrity and transparency and a safe space for clients.
#12 Inspire Change
Great coaches lead the way and inspire individuals. Inspiring change requires vision and the willingness to say things repeatedly until the goal is achieved. Uncover their strengths so that they open up their eyes to possibilities. Make them develop habits that help lead them down the path to success. Be creative and refine your sessions/programs that go beyond the average framework. Installing new concepts for coaching is a common practice in my programs.
#13 Skilled At Drawing The Boundary/Line:
Coaches need to establish boundaries with clients. They should be skilled in implementing healthy boundaries like time to call or messages, no calls during weekends, etc. Avoid the scenarios in which you become available to your clients at any time. Set professional boundaries to evade any misunderstanding between the parties and exploitation of any kind. The best is to have a coaching agreement.
Unlock Your Potential NOW!
Get FREE access to my self-growth area and achieve more fulfillment, success, control, and self-love!
#14 Coach, Guide, And Be Challenging
The principal objective of a life coach is to guide and facilitate people to come up with a solution from their understanding. Coaches shouldn't try to direct or tell someone what to do. As a clarity mentor, you should ask questions and, during the process, try to lead them to problem-solving situations.
Teach them how to do things and leave them to apply their knowledge in ways that make them reach their goals and conquer new challenges throughout their careers. Influential coaches challenge their clients to get a deeper understanding of their issues and to come up with the answers.
#15 Encourage
Encouragement leads to motivation. But the truth is not everyone gets enough of it. A good coach has the insight to hail the client's progress, appreciate their perspective and efforts.
#16 Stay Open-Minded And Open-Hearted
As a coach, your job is neither to judge or be opinionated about your client's personal life or career. A clarity coach clarifies this very fundamental to his client that they have a right to happiness and are free to choose their goals.
I always try to incorporate a feeling in my clients that encourages them to live their lives as per their values and beliefs even if it does not fit others' points of view, including mine.
#17 Try To Breed Passion
As a Life Coach, you should have a high level of passion for raising people and bringing out the best version of your clients. Remember, only if your vision is clear will you be genuinely passionate about it. You can speak about it, and others will be able to smell that excitement.
For instance, when a business leader passionately lays down his vision to his team, he will get it more clearly. But the real problem is that most of us are not acquainted with our passion in life. So as a coach, try to build an individual's thinking capacities so that they can start working on what they like.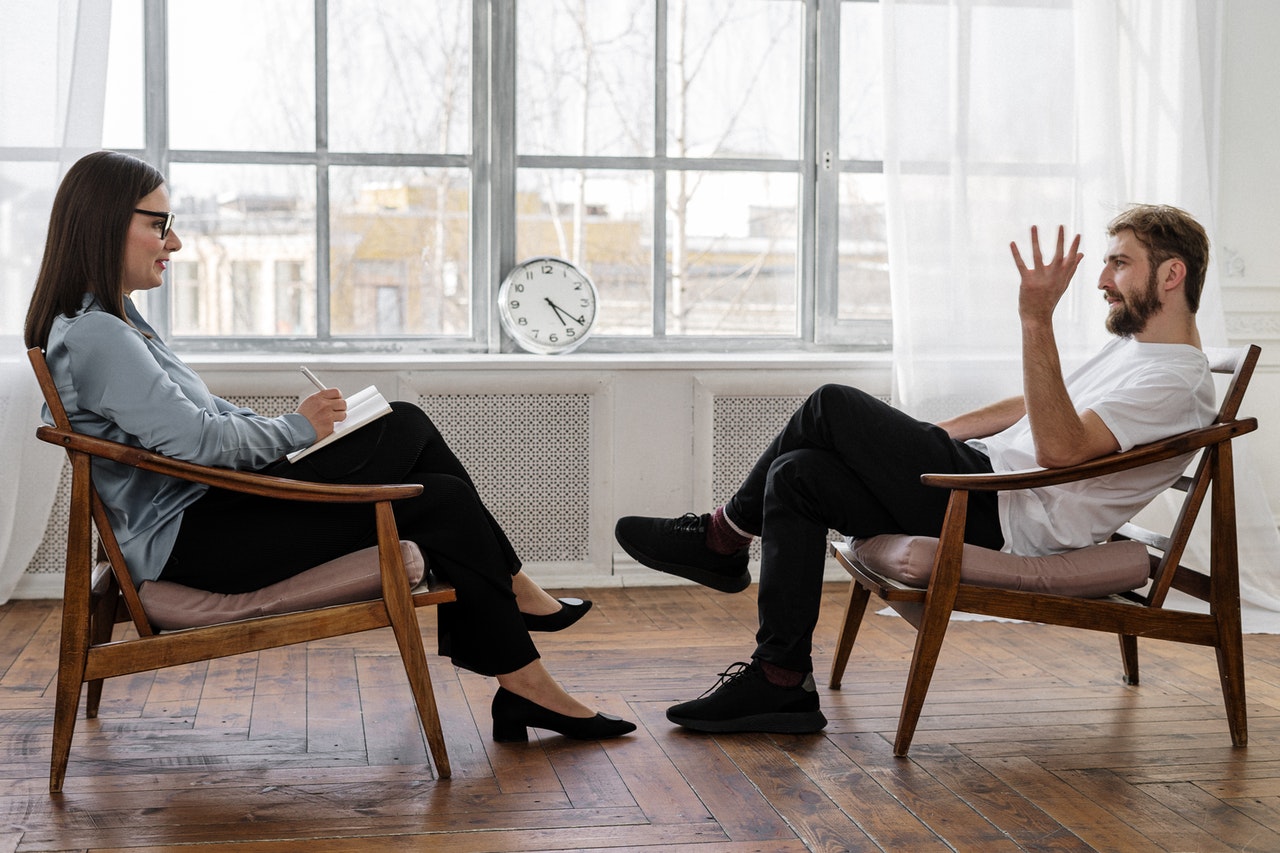 #18 Give Meaning And Direction
Your client cannot follow you unless you give them a feasible roadmap. There has to be clarity in direction. Clarity is something that will put your client's vision into action. Proper direction reinforces their purpose. Hence, a coach helps their clients clearly determine what they want to do every minute, hour, day, or so. If they have clarity of purpose and direction, they will be successful and consistent in whatever they do.
#19 Set Focus And Synergy
Our greatest weakness is our inability to focus. We have got brilliant ideas, but we forget to take proper steps to attain our goals due to a lack of focus. As a mentor, work with the individuals to set their targets, taking all potential roadblocks into account. Try to mitigate unnecessary things that are not important anymore. Then synergize the vital ones to build a sturdy foundation. Bring out the unique skill hidden within the person so that he can focus on things that matter.
#20 Work To Create Results For Clients
Amazing coaches are obsessed with delivering positive results. Some go on to the extent of framing unconventional techniques and methods to help their clients get results. The structure and the style of coaching are based on clients' requirements. It's not always about the "GROW" model that works for everyone. Models and techniques should be flexible and appealing to your business audience. What works for you and the client should be adopted as a perfect model in the given circumstance.
#21 Development Of Depth Through Non-Stop Learning
Influential and expert coaches are learning machines. They are always in a self-improving mode. They thrive on diving deep in the areas of their expertise. For instance, if you're learning a technique, don't stop by going through it once but constantly upgrade yourself by undergoing numerous training, seminars, workshops, etc. The deeper you go, the greater depth you develop. That will help you in improving your performance and in creating more success stories.
FAQs About Clarity Coaching
To become an influential clarity coach, one does require proper training, certification, and insights. Let's dive in quickly to some of the fundamental questions to further enlighten you on becoming a powerful clarity coach.
What Is A Clarity Session?
A clarity coaching session is a one-to-one session between a life coach and a client that generally lasts for about an hour or a little more. The sessions are structured to help the client to come out of their comfort zone.
As a coach, you should establish a specific issue for each session and ask questions based on that. Invite the client to set the outcome for the session. During the discussion, a coach assesses their desires, wants, and needs, and finally, he encourages the client to roll out solutions. The purpose is to offer corrections without resentment.
How Much Does A Clarity Coach Cost?
Although the service charges of a clarity coach vary in many ways, mostly all are based on the hourly aspect. Depending on your experience, results, and skills, you can make anywhere between $100-$200 per session. If you are new to this business, the charges may further lessen to $50-$70.
Again, there is a package deal that may bundle out for clients as well. The general mathematics is simple- your success record invites more charges—some experts advocate costing based on value. For them charging should be based on results and the kind of expertise needed to be provided.
Read More: Online Life Coach Salary – A Comprehensive Guide
Which Clarity Coaching Certification Is Best?
Certification is not necessary to become a clarity coach as clarity coaching is still in an emerging stage. However, a certificate can help to build trust while you practice. A certification not only gives legitimacy but reflects the skill and knowledge a coach possesses.
The best among all clarity coaching certifications, ICF credential holders are most reputed. You can take up programs that are accredited to ICF.
How Do I Become A Clarity Coach?
If you think you have the skill and passion for becoming a clarity coach, then do the following:
Get certified Training (optional but advisable).
Strategies your coaching business plan.
Research on your target audience.
Choose a model based on the preference of your target audience.
Master the art of structuring a practical clarity coaching session.
Market yourself – both online -through blogs and websites and offline through seminars, workshops, etc.
Analyze yourself regularly to grow.
FREE Coaching Tips!
Enter your email below to get access to my proven self-growth tips and strategies!
Clarity Coaching is a progressive course. It is the process where you will learn many things and discard many concepts about yourself while carrying out your job. You should be able to develop more clarity in all those areas where the client is facing difficulties. Coach them to apply common sense to value essential things and discard those others think should be important to you.
Getting the help of a clarity coach to apply common sense may sound bizarre!
But readers, the fact of life is that common sense is not always common practice, and that's why so many potentially great people failed to reach their greatness.
Related Posts
11 BEST Life Coaching Business Models To Start Online Coaching
Coaching Evaluation: 9 Methods For Better Results
101+ Neutral Personality Traits To Strengthen For More Balance In Life